I was in Deadwood in 2017 and while there I saw what they claim to be Wild Bill Hickoks death chair above the door of one of the saloons. I just find it hard to believe that it's the actual chair since a fire practically destroyed the whole town in 1879 I think it was. What's your take on the supposed "Death chair"?
Paul Pena (Jacksonville, Arkansas)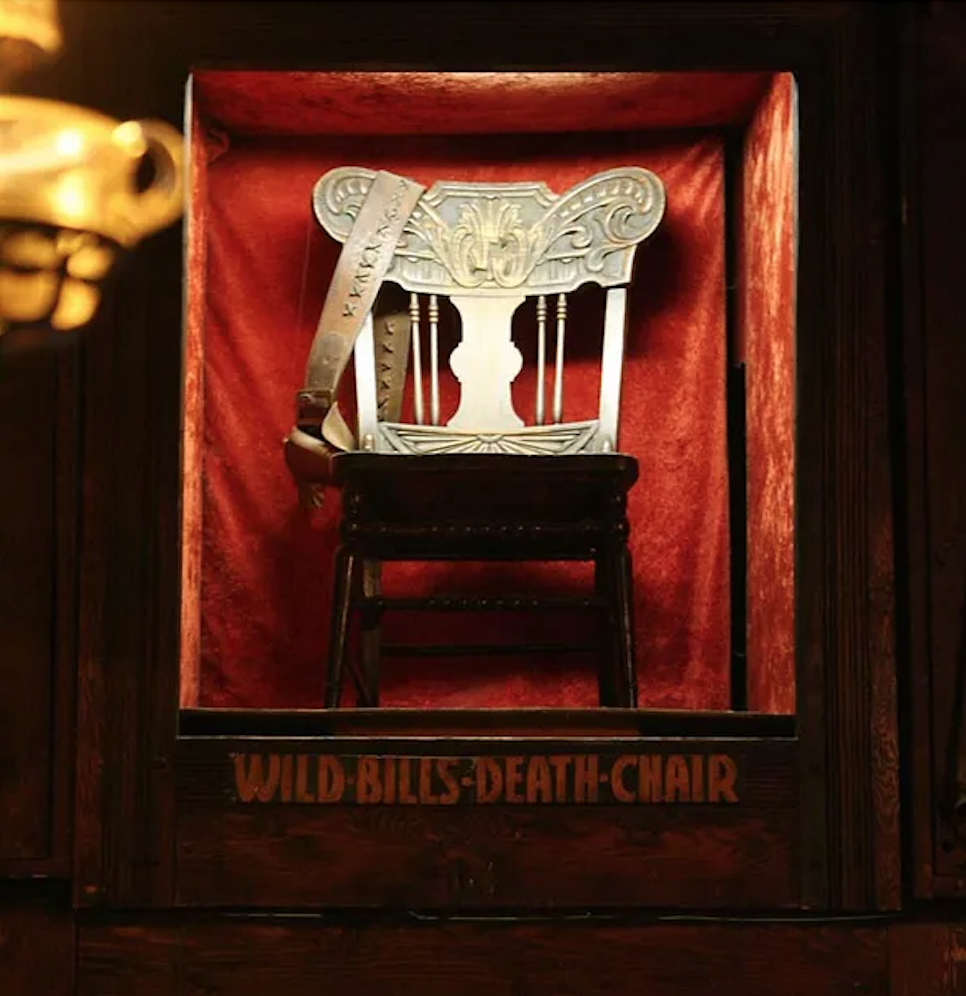 You're right, Saloon #10, located at 624 Main Street, burned in the great fire in 1879 and today's saloon bearing the same name is located at 657 Main St. The Death Chair you saw isn't the real Death Chair just one that resembles it. The real one isn't on display. One has to pay to see that one. The name of the saloon where Wild Bill Hickok was killed by Jack McCall was originally named Nuttall and Mann's Saloon.
Most of what was authentic in Deadwood went up in smoke at the great 1879 fire that leveled the town. What might have escaped burning "Big Fire," would have gone up in smoke in 1894, or 1948,1951, 1959 and 1987.
Professor David Wolff. Black Hills College Spearfish SD wrote:.
"In reference to your response to the question about Wild Bill's death chair in the April 2020 issue of True West. Your comment that the original chair was destroyed is undoubtedly correct, whether in the fire or not, no one knows. But does the fill-in resemble it? I really doubt it. Sam Young, a bartender and witness to the shooting, wrote: Wild Bill pulled "out the stool with his foot, from under the table, sitting down on it." (Hard Knocks, 220) As Young wrote, Bill was seated on a stool. Another source tells of August 1876 Deadwood having few chairs with bars/saloons only having stools. So, apparently there never was a death "chair."
"In fact, many years ago the daughter of the owner of the modern Saloon 10 told me that she went with her father when he stopped at a second hand store, picked out the chair, drove to a dump where he shot a bullet through the back, and brought it to the bar. At one time, the back of the chair was even embellished with a splatter of red paint. Such fun. Of course, the "chair" is now iconic in Deadwood."