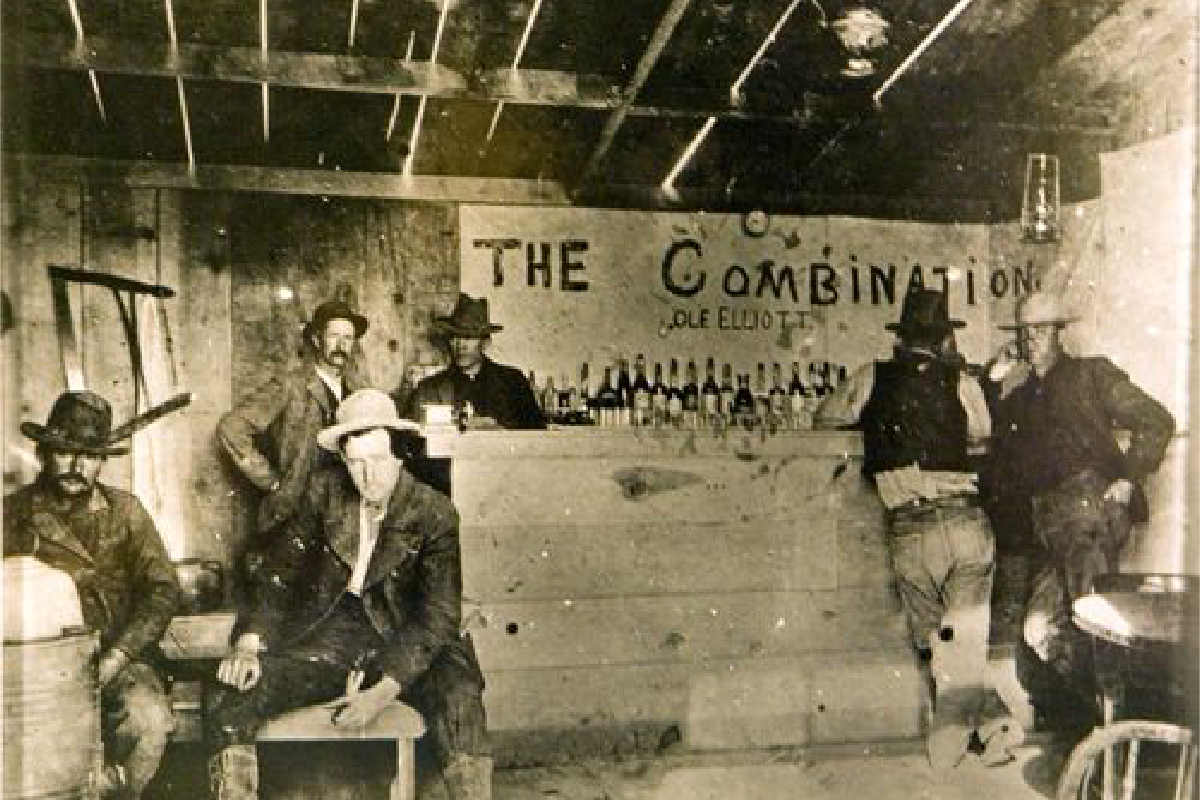 The folks living along the Arizona-Utah border are known far and wide as a resourceful bunch who resent authorities who interfere with their personal lives. A story is told of a Mormon polygamist in the Arizona border town of Colorado City whose home was on the Colorado City-Hilldale border. He put skids on his house to avoid getting busted by the authorities of either state. When advised by the Mormon telegraph, that's a colloquialism for local word of mouth, that an Arizona lawman from had arrived in town and was asking around for directions to his house, he'd hook it up to a pair of sturdy work horses and drag it across to Utah. And when the reverse occurred, he'd drag it back to Arizona.
The counter sheriffs on both sides of the border thought they could outsmart him by arriving on the same day, but he was ready for them. He left the house astraddle the border. They couldn't decide who had jurisdiction in the matter and decided to drop the issue.
That reminds me of the Roll Away Saloon about four miles south of Kanab, Utah and four miles north of Fredonia. It seems the wives of the Kanab cowboys thought their husbands were spending too much time imbibing at the local saloon. They prevailed upon the owner to cease and desist, or they would burn his establishment down.
In retaliation he attached some log rollers on his little establishment. One day while their husbands were out working cattle, the wives organized a posse from their quilting club, got on their horses, buggies and headed for the saloon. The saloon sat on a piece of high ground that gave the owner a commanding view of his surroundings. He saw the determined ladies coming dragged the saloon into Arizona.
When they arrived, ready to light their torches he pointed to the border marker and said, "My saloon is off limits to you ladies."
In disgust, the quilters from the Relief Society of Kanab, muttering at not being able to burn the saloon, returned to their quilting.
It wasn't long before the wives and Sisters of the Relief Society on the Fredonia side were also quilting and plotting to burn the saloon. They hitched up their horses, climbed on their wagons and headed for the saloon, intending to torch it.
Who says history doesn't repeat itself? Fortunately for himself, the owner saw them coming and he grabbed his crowbar and pushed it back into Utah. When they arrived, he grinned and informed them the saloon was located in Utah and was off limits.
So they left, threatening to return. Apparently, this little feud lasted for several years.
(Roland W. Rider as told to his granddaughter, Deirdre M. Paulsen, "The Roll Away Saloon," in "The Roll Away Saloon: Cowboy Tales of the Arizona Strip." – Utah State University Press, 1985)