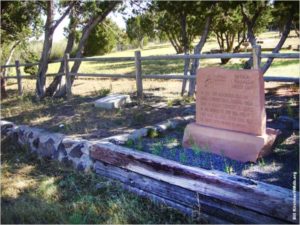 America's wide-open West is marked by reminders of its legendary, lawless frontier days. Apache County in the Arizona Territory of the late 1800s had more than its share of gunmen and horse thieves. In 1878, Bill Cavanaugh, who also went by the name Snyder, led a gang that plagued the area along the Little Colorado River, preying on miners, ranchers and other settlers, until the outlaws started killing one another.
The gang came to this spot near the town of Eagar after robbing a man of $12,000 in gold and killing him. But when the robbers argued over how to divide the loot, the argument turned into a gunfight and as many as seven men died.
The rest of the gang rode north to the town of St. Johns, where residents who had armed themselves killed more members of the Cavanaugh-Snyder gang. The survivors escaped south to Springerville, just north of Eagar, only to be gunned down by residents there.
Organized efforts by law-abiding settlers helped end the era of the outlaw in the West and Arizona eventually became a state in 1912.