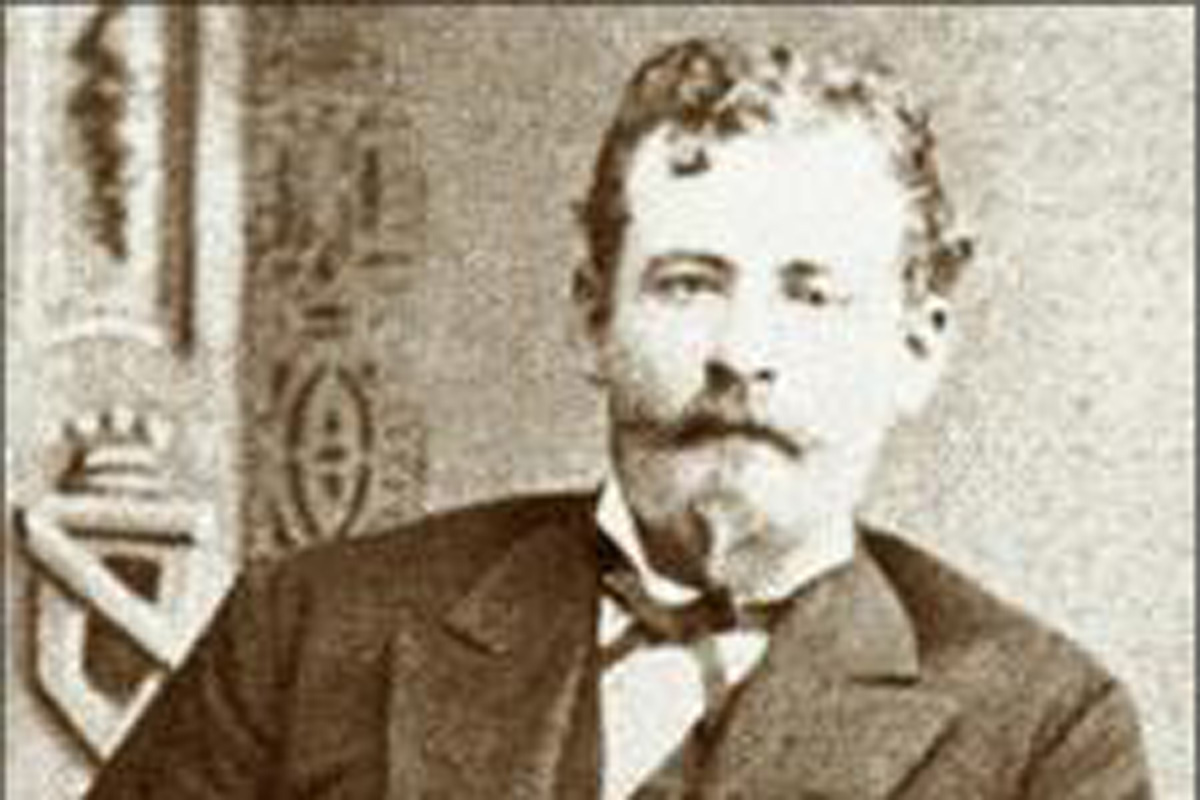 After leaving Tombstone Ike moved his rustling operations to the White Mountains. As he did in Tombstone, Ike passed himself off as a successful businessman. He had a lot of money to throw around and that was good for business.
Other members of the gang included Lee Renfro, G. W. "Kid" Swingle, Longhair Sprague, Billy Evans, who called himself "Ace of Diamonds," and the Clanton's brother-in-law, Ebin Stanley.
He was shot and killed on June 1st, 1887 near Eagle Creek  in the White Mountains of eastern AZ. Two lawmen, Jake Brighton and Albert Miller, were attempting to arrest him for cattle theft at Jim "Peg Leg" Wilson's ranch. Suddenly, Ike wheeled his horse around and bolted toward a thick stand of trees nearby. At the same time he jerked his Winchester from its scabbard and threw it across his left arm.
Brighton fired, hitting Ike under his left arm, passing through his body and exiting on the right side. Brighton jacked another cartridge into his rifle and fired again, hitting the cantle of Ike's saddle, grazing his leg. He fell from the saddle and was dead by the time the officers reached him. They buried the rascal on the spot.
A descendent Terry Ike Clanton searched for the grave and might have found it in 1996 but the grave it's on U.S. Forest Service land and even if somebody found the grave, they couldn't erect a monument or even move the body. According to the Arizona Pioneer and Cemetery Research Project, "It is against the law to disturb any grave or deface any headstones/markers."
Despite the official report there are some today who insist that Brighton was a hired assassin who shot Ike in the back as he was running away. The assassination of known rustlers wasn't all that uncommon in the Old West where justice was sometime hard to come by. Ike had cleverly managed to elude the law for several years before he was finally driven out of Cochise County.
Shot while resisting arrest was a term often used to justify exterminating a notorious outlaw who'd managed to escape prosecution by legal means. Towns and cities in the West frequently resorted to vigilante justice when they felt the law was unable or unwilling to protect them. Big ranchers and cattlemen's associations across the West often times hired gunmen to rid their ranges of livestock thieves.