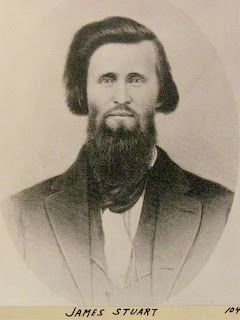 Montana pioneer James Stuart got his last wish.
James Stuart has been overshadowed by his younger brother Granville in the history of Montana and the West. And yet he was extremely important in the development of the region's mining and mercantile operations. James is considered one of the fathers of Deer Lodge. And it was there that he wanted to be buried.
In 1873, his health began failing; he died on September 30 at the age of 41. Granville Stuart honored his brother's last wish, taking the body 500 miles to Deer Lodge—and buried with honors.