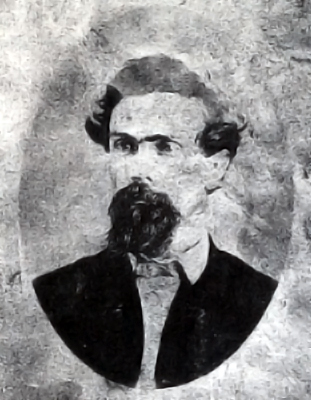 The final Reno Gang robbery leads to its demise.
May 22, 1868. Outlaw Frank Reno leads a group of men to rob an Ohio & Mississippi train at Marshfield, IN. During the holdup, a member of the crew is fatally wounded–but the gang gets away with $96,000 from the Adams Express safe (equivalent to about $2-million today).
But this is the last straw. Pinkertons and local vigilantes take down the criminal enterprise. Over the next seven months, 11 gang members are apprehended and then lynched. One of the most powerful outlaw groups in the country is at an end.