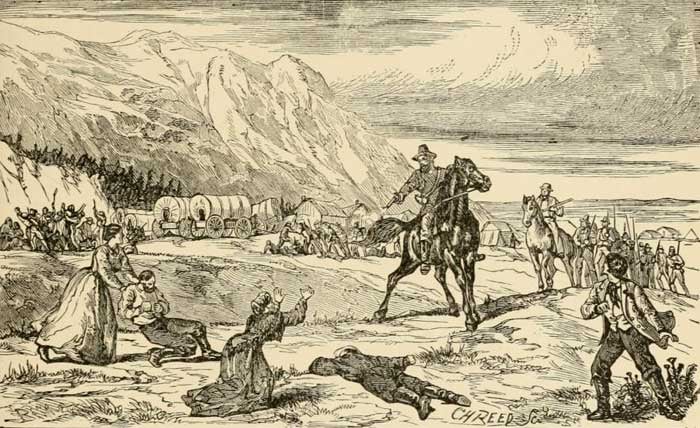 The Mountain Meadows Massacre strikes horror across the U.S.
September 11, 1857. Mountain Meadows in southern Utah. Mormon militia and a few Paiute Indians murder more than 120 men, women and children from the Baker-Fancher wagon train party. Seventeen children under the age of 7 are spared and placed with Mormon families, although they are later reunited with other family or friends.
Only one man is ever tried for Mountain Meadows. John D. Lee was a southern Utah Mormon leader in 1857 and certainly participated. He is found guilty and executed by firing squad (photo)–nearly 20 years after the massacre.