Dig deep into the distinct history of Northeast Montana.
Montana's Missouri River Country is packed with history, from pioneers to prehistoric giants. Lewis and Clark roamed the region, and you can follow their footsteps in terrain that has remained much unchanged since their journey west. Discover regional history at museums like the MonDak Heritage Center and the Daniels County Museum and Pioneer Town, where 35 restored buildings recreate an early 20th century township. If you're feeling adventurous, roll up your sleeves and pan for gold in Zortman, a quiet town in the Little Rockies that once boomed from gold mines.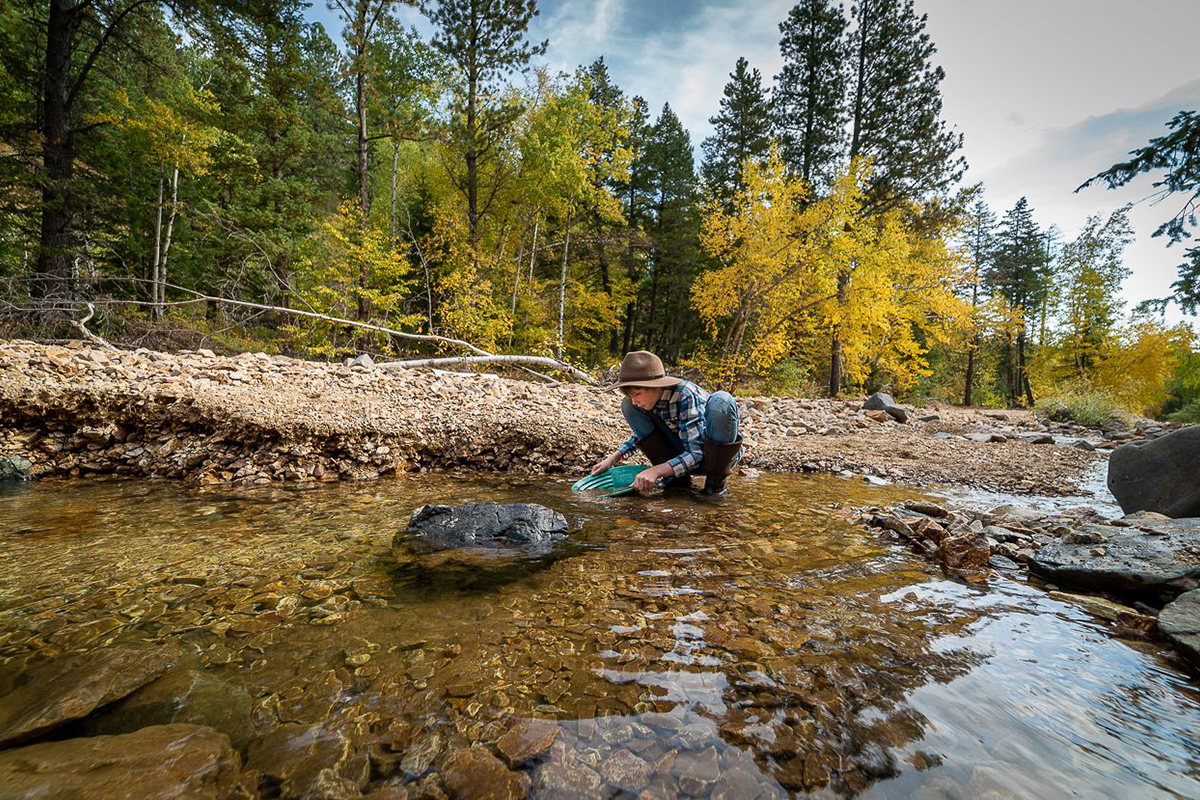 Learn about American Indian culture on the Fort Peck Indian Reservation, home to the Assiniboine and Sioux nations, and the Fort Belknap Indian Reservation, home to the Assiniboine and Gros Ventre nations. Poplar is the center for tribal activities, hosting the Assiniboine and Sioux Cultural Center and Museum and the annual Poplar Indian Days, where visitors can observe a celebration of native traditions and culture.
More dinosaurs have been discovered in Montana than any other state, many of which came from Northeast Montana. Find rare fossils, a cast of a T-rex, a full-sized triceratops replica and more in the region's many museums devoted to dinosaurs, including the world-class Fort Peck Interpretive Center and Museum, Philips County Museum, Great Plains Dinosaur Museum and Garfield County Museum.
There's more room to roam in Missouri River Country, which means more ways to dig into the region's rich past—just remember to explore responsibly. Visit our website and start planning your getaway today!