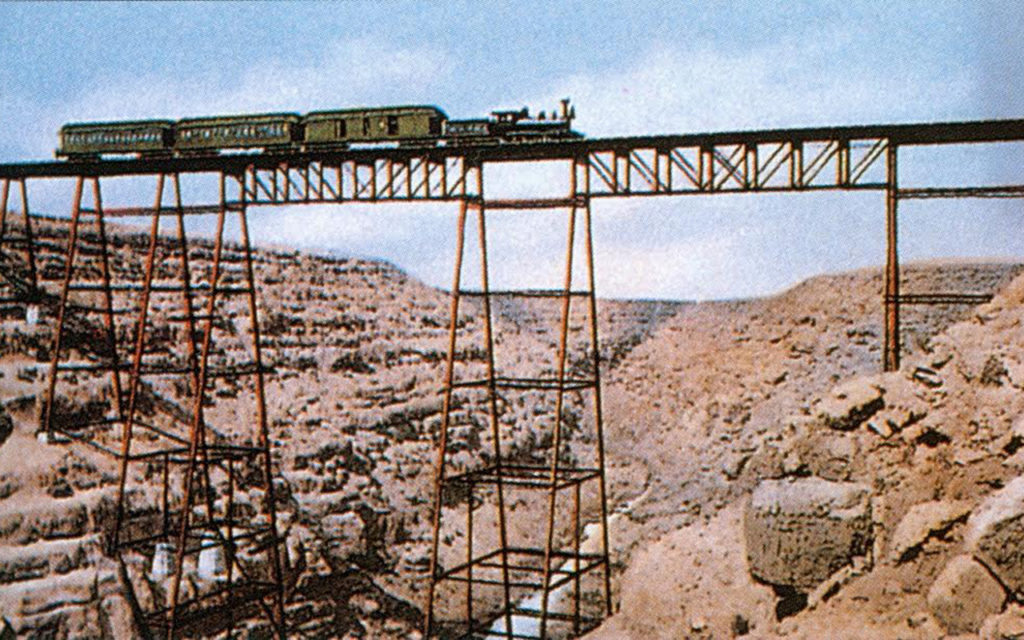 On stagecoaches there usually wasn't a "First Class," however some companies did have three classes. First Class got to ride all the way; Second Class had to get out and walk on steep grades; and Third Class; one not only had to walk but push on the hills. Others like the San Diego-San Antonio Mail, also known as the "Jackass Mail" because the sand dunes west of Yuma required the passengers to leave the coach and ride on the hurricane deck of a mule.
Regardless of class, all had to suffer and endure the lack of sleep, bad food and the elements. A ticket from San Antonio to San Diego cost $200. The cost of a stagecoach ticket for the 2,812-mile journey from Tipton, Missouri to San Francisco was $200 and that didn't cover meals that cost a dollar.  For short trips the charge was ten to fifteen cents per mile.
Another source says 1885 prices. $15.00 for a hundred miles.
It would be another $5.00 if you if you were packing a trunk.
Going by train? In 1872 a one-way first class ticket to San Francisco cost $118. For an extra three dollars a day you could also get a sleeping car. Once the West was free from transportation monopolies, the cost of train fares dropped. A ticket from the Mississippi River to California about 1,775 miles which had cost $125 was reduced to $25 or less by 1887.
Passenger train travel in the 1880s generally cost 2-3 cents per mile. Transcontinental (New York to San Francisco) ticket rates as of June 1870 were $136 for first class in a Pullman sleeping car; $110 for second class; $65 for third or "emigrant" class seats on a bench.