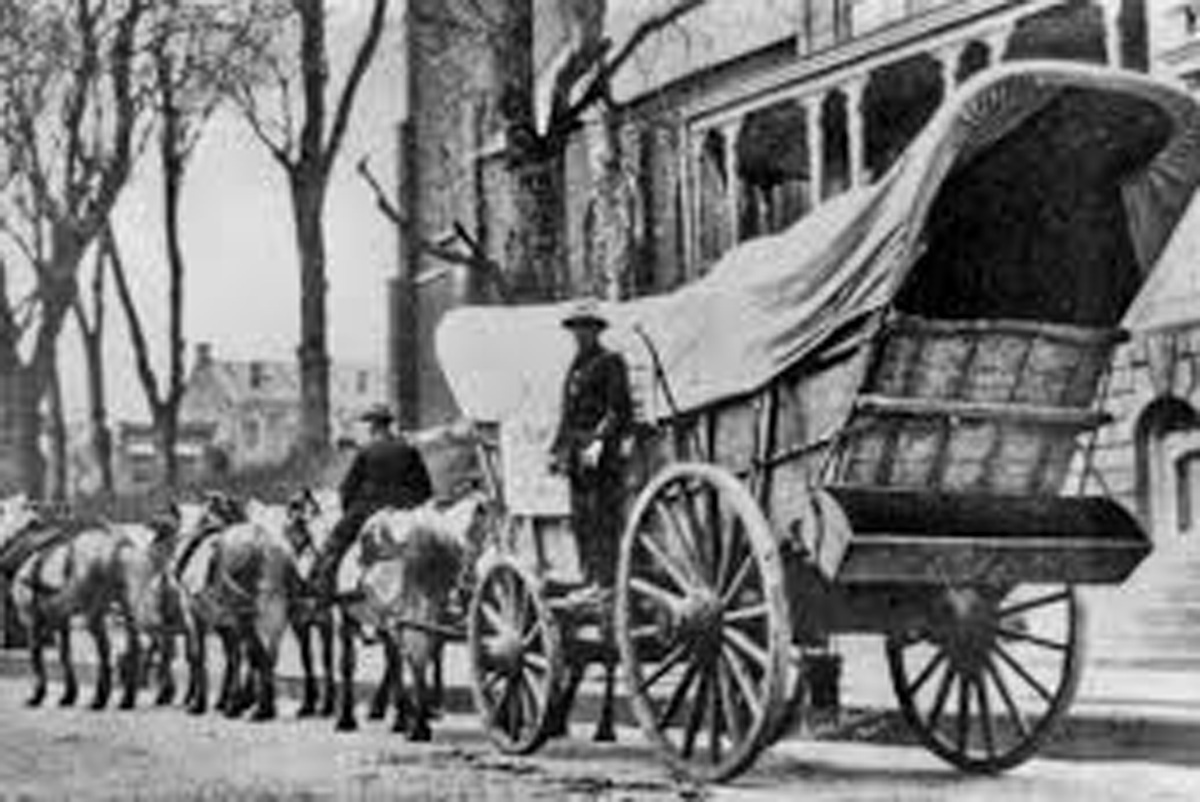 Conestoga Wagons
The Conestoga wagon was large, heavy and built to haul loads up to six tons. Built by the Pennsylvania Dutch along the Conestoga River around 1720, it was used mostly in the East and Canada. During Colonial times the wagon was popular for migration on the popular Wilderness Road through the Cumberland Gap into Kentucky and Tennessee; the Great Wagon Road; and Shenandoah Valley of Virginia.
The floor of the wagon was curved upward to prevent the contents from shifting during travel. The Conestoga was used to haul freight before rail service was available and as a means to transport goods. Conestoga wagons were pulled by eight horses or mules or a dozen oxen and were not meant to travel long distances.
The average Conestoga was 18 feet long, 11 feet high and 4 feet wide and could carry up to 12,000 lbs. of cargo. Her body seams were caulked to prevent seepage when fording a river. The wheels were iron-rimmed for greater durability.
The wagon is credited for the reason we drive on the right side of the road. While operating the wagon, the driver sat on the left-hand side of the wagon. This freed his right hand to operate the brake lever mounted on the left side. Sitting on the left also allowed the driver to see the opposite side of the road better.