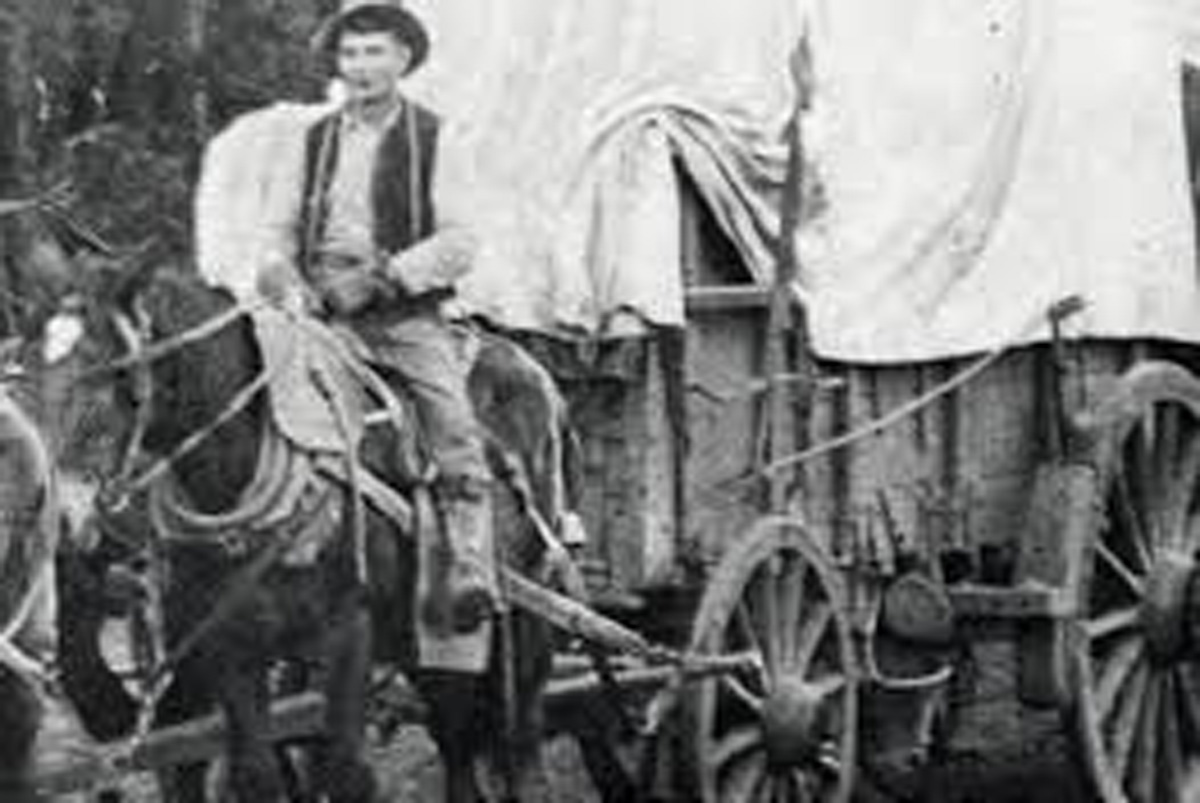 Murphy Wagons
Joseph Murphy arrived in America from Ireland when he was thirteen, arriving in St. Louis where he apprenticed with a wagon-maker to learn the trade. He was a good student, learning how to judge the quality of the lumber just by the feel of the grain. He also learned how to build a quality wagon. Soon, he went into business for himself and in 1827 he sold his first wagon to a Santa Fe trader. It would be the first of many he would build for the trade. In time Murphy became the dominant wagon maker on the Santa Fe Trail. It's believed his company built some 200,000 wagons, extending into the twentieth century.
After New Mexico Governor Manuel Armijo placed his outrageous tax of $500 on each wagon cutting into the traders profit, Murphy decided to build, larger and sturdier wagons for the traders. He brought in a crew of skilled German-born craftsman. He used seasoned wood for his wagons and young saplings for spokes. Iron axels often cracked under the stress, so he built them of hard wood. When the wagons were finished, they were loaded on steamboats and taken upriver to Independence, rolled ashore and ready to hit the trail to Santa Fe.
These tall-sided freight wagons were truly giants on wheels, evolving from the Conestoga wagons, they measured fourteen to sixteen feet in length and could haul four to eight tons. The rear wheels of these goliaths stood well over a man's head while the metal tires were doubled in thickness for lasting durability.
There's little doubt the Murphy Wagons were intentionally aimed at increasing the amount of merchandise per load to help reduce the exorbitant tax burden Armijo placed on the freighters. It's also doubtful that any of those taxes he collected ever trickled down to the citizens of Santa Fe.