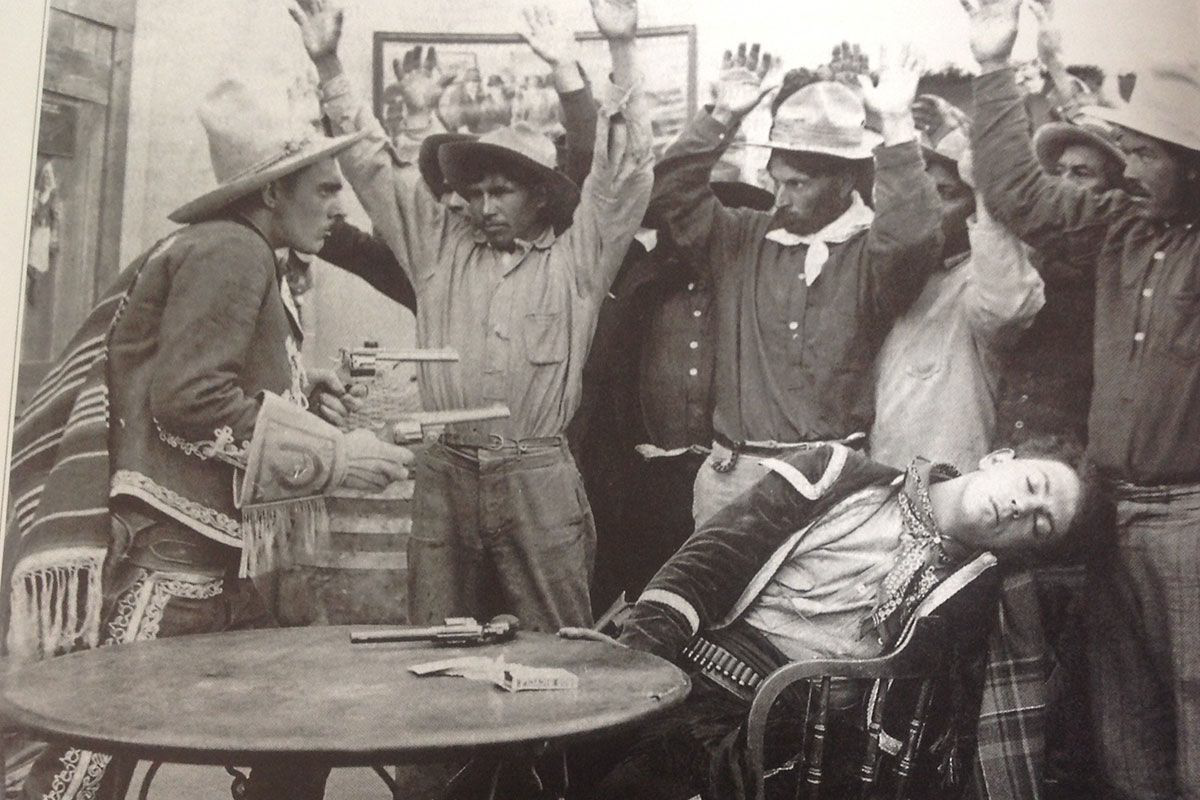 Francis Parkman was an essayist historian, writing about the Oregon Trail. He also lived with the Sioux Indians for six months and wrote about their customs.
Washington Irving, was another essayist historian. His most famous work on the West A Tour of the Prairies, while riding on the Plains with the Arkansas Mounted Rangers in 1833. Both Parkman and Irving tended stretch the truth somewhat.
Owen Wister wrote The Virginian 1903 after spending some time in Wyoming's Medicine Bow country. Cowboys devoured his book and strove to look and act like fictional cowboys.
Pearl Zane Grey was an American author, baseball player and dentist, best known for his popular adventure novels and stories associated with the Western genre in literature and the arts; he idealized the American frontier. Riders of the Purple Sage was his best-selling book.
Clarence Mulford, introduced Hopalong Cassidy. The original Hoppy was the foul-mouthed ruffian with no ambition sidekick of Clarence Mulford's protagonist Buck Peters. They say when Mulford attended the premier of the first Cisco Kid movie he was so shocked he fainted.
One of my favorites was William Sydney Porter aka O Henry. He began writing while in a Texas prison on trumped up charges. His forte was twist of the tale, that he called "snappers" for endings. Among his snappers was The Caballero's Way. In this work he created a character who was a vicious, cold-blooded killer called The Cisco Kid, patterned after John Wesley Hardin. In the 1930s Hollywood, wanted to star a Latino cowboy hero, rebranded him into a noble character. When he found out his sweetheart was two-timing him and planning to betray him, he tricked her Texas Ranger lover into shooting her. Shell Silverstein wrote a popular song recorded by Bobby Bare a takeaway from the story called Pour Me Another Tequila Sheila.
Bret Hardt wrote heart-rending tales set in mining camps. Of his best works were The Luck of Roaring Camp and The Outcasts of Poker Flat. His essential ingredients were unabashed sentiment, bedizened whores with golden hearts, case-hardened crusts of uncouth and wicked men. He was applauded by Dickens admired and emulated by Kipling. His books were the prototypes for the countless westerns would follow. He was the first to stake out the fictional territory that later writers like Owen Wister would cultivate.