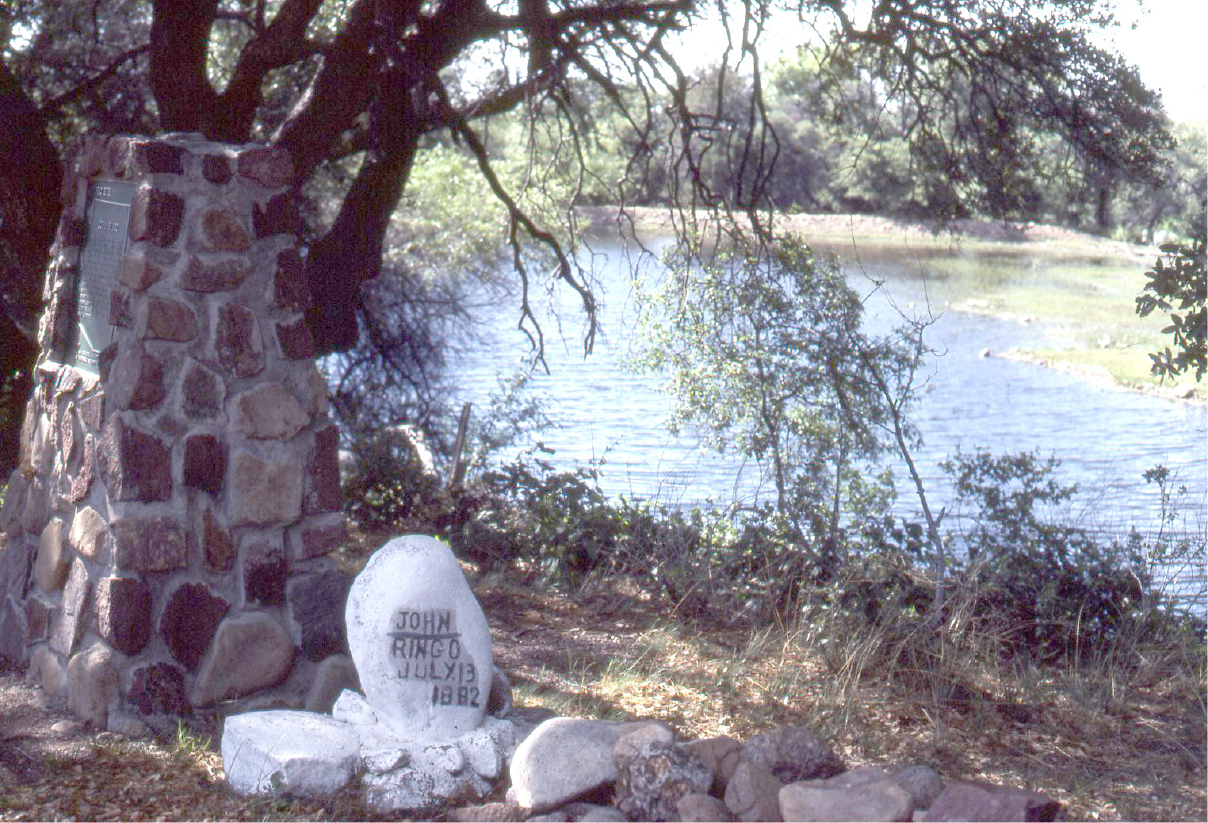 Having a catchy "gunfighter" name was almost a sure way to immortality. Henry McCarty might never have become famous as "Henry the Kid." Nor would James Butler Hickok have done as well with a name like "Wild Jimmy." Arguably, the greatest gunfighter name of them all has to be Johnny Ringo. He had a great name but that's about all he had going for him. He also might have been the most overrated gunfighter in the West and he certainly was not the fastest or the best by any stretch. There are many stories on who killed Ringo and no evidence to support any of them. Like all "John Ringo was Murdered" accounts, proponents of these types of claims must explain why the scene of Ringo's death looked like a suicide. In reality, the known evidence supports the conclusion that John Ringo simply committed suicide.
Ringo was in Tombstone on July 2nd, 1882. He appeared depressed and was drinking heavily. Tombstone Epitaph Editor, Sam Purdy, had a conversation with Ringo when he arrived in town on July 2nd and said the outlaw was morose and maybe even suicidal. Also, many of his acquaintances said he talked frequently of committing suicide.
Ringo took part in the July 4th festivities and on July 8th he left Tombstone for the last time, heading for the outlaw bailiwick of Galeyville in the northern end of the Chiricahua Mountains. He packed along several bottles of booze. Near South Pass in the Dragoons, he ran into Deputy Billy Breakenridge, who later wrote, Ringo was "very drunk and reeling in the saddle."
Ringo was seen in Galeyville late on the night on July 9th. He continued drinking heavily. Two days later he left town and on the 13th, his horse got away from him, leaving him afoot. A shot was heard at the Sanders Ranch house nearby and the next day, John Yoast, a teamster hauling wood near Turkey Creek found his body some 24 hours after he'd been shot in the head. The legend began to grow shortly after his body was found at Turkey Creek, on July 14th, 1882. Newspaper accounts of his reckless, erratic behavior inspired writers to create the myth of a gunfighter extraordinaire. The name "Johnny Ringo" certainly helped in this creation. Descriptions such as "fearless," and "King of the Cowboys" along with recollections of "old timers" were later used by writers to forge his legendary image. And contrary to what they claimed, he couldn't quote Shakespeare. It's doubtful he'd ever heard of the man.