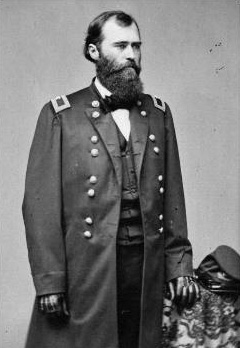 An Apache shaman caused a major battle in Arizona.
It was a shaman, leading the Ghost Dance, that led to the Battle of Cibecue Creek in Arizona. Nock-ay-det-klinne promised that dead Apache would rise and drive out the whites. The Indians became unsettled; an army force led by General E.A. Carr moved in and arrested the shaman and others.
An Apache force attacked the troop en route to Fort Apache. Seven soldiers and 18 Apache were killed. The Indian medicine man was wounded—General Carr ordered him killed to end his power over the Indians.