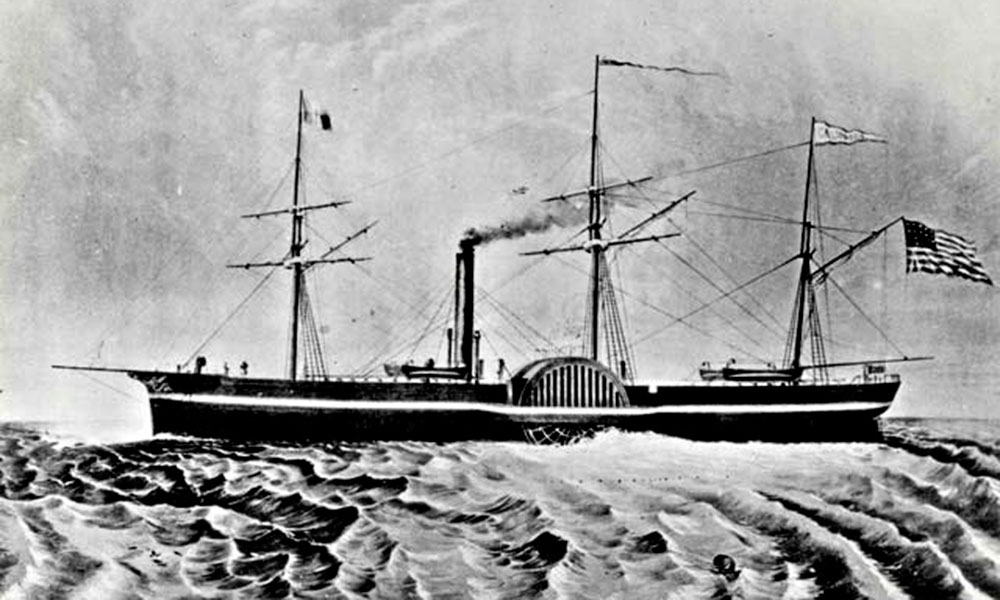 The S.S. California was built in 1848 to take mail and passengers from Panama to California.  But its services grew in demand when the Gold Rush started.
In January 1849, a huge throng traveled from the US East Coast to Panama to catch a ride to the gold fields.  Four hundred people were chosen by lottery and paid $200 per ticket—a huge sum at the time.
When the California arrived in San Francisco, almost all of the crew deserted to hunt treasure.  It took two months to hire a new crew for the return voyage.