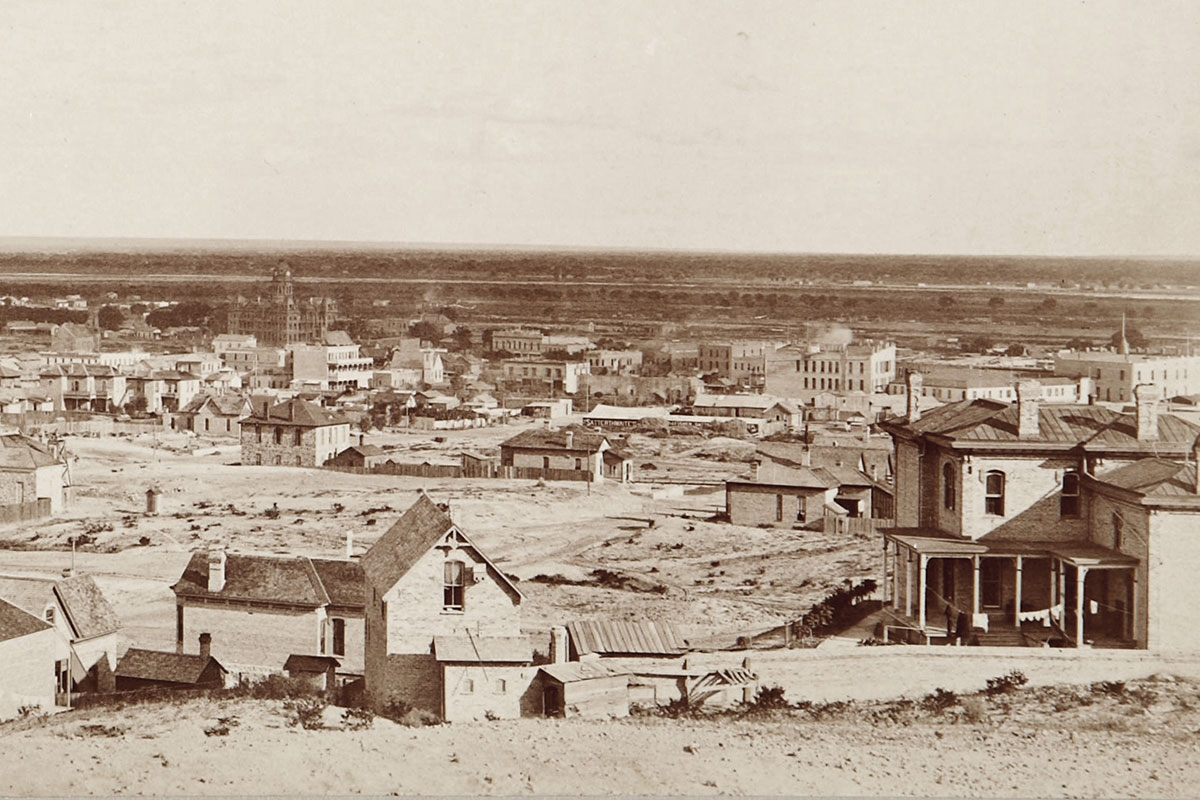 On August 6, 1895, gunman John Wesley Hardin nearly got into a strange shootout. He
and his lover Helen Beulah Mrose were in an El Paso (photo) lodging house. Their
relationship, often fueled by alcohol, had been getting more and more violent.
Mrs. Mrose pulled a pistol and threatened to kill Wes, whose own gun was on a table across the room. The house proprietor walked in and defused the situation—although
Mrs. Mrose threatened to shoot Hardin in the head while he slept. That didn't happen;
Hardin was killed by John Selman three weeks later.
Mark Boardman is the features editor at True West and editor of The Tombstone Epitaph.