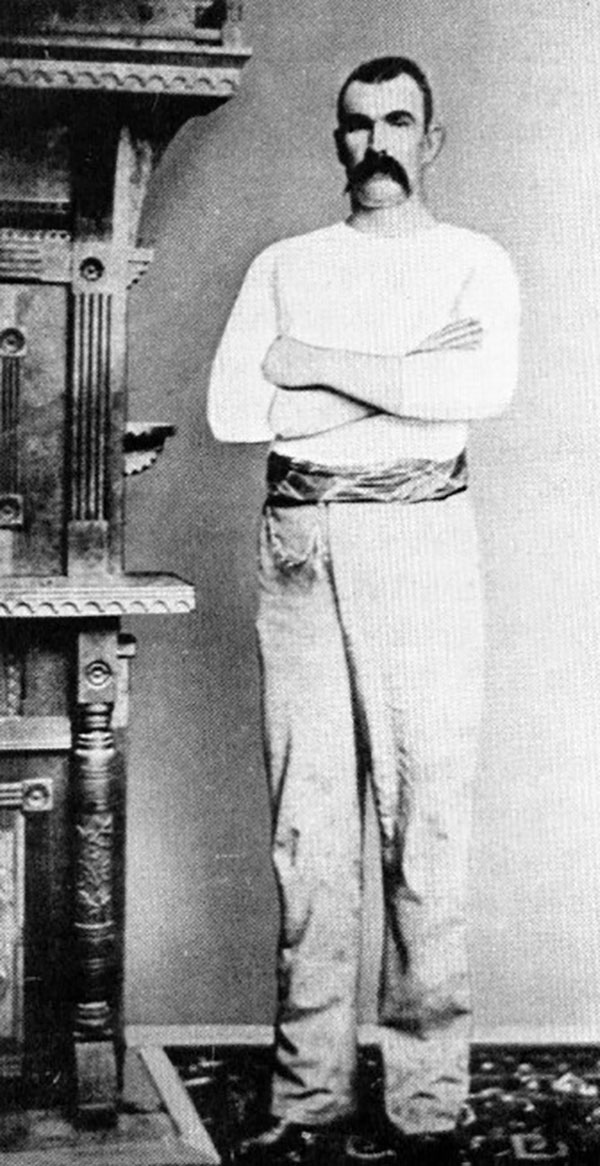 Nat Kinney led the Bald Knobbers, a vigilante group that patrolled the Missouri Ozarks in the mid to late 1880s.  A farmer, merchant and self-styled preacher, Kinney and company group started off working with law enforcement officials, but it soon became a force unto itself—and it eventually began punishing even critics of the movement.  They vowed revenge.
So in August 1888, Bald Knobber opponent Billy Miles shot and killed Kinney in a Forsyth store.  Miles was arrested and tied but claimed self-defense.  A jury—mostly Anti-Bald Knobbers—quickly acquitted him.
Like this story? Try: Where was the Fort Located at Fort Collins, Colorado?