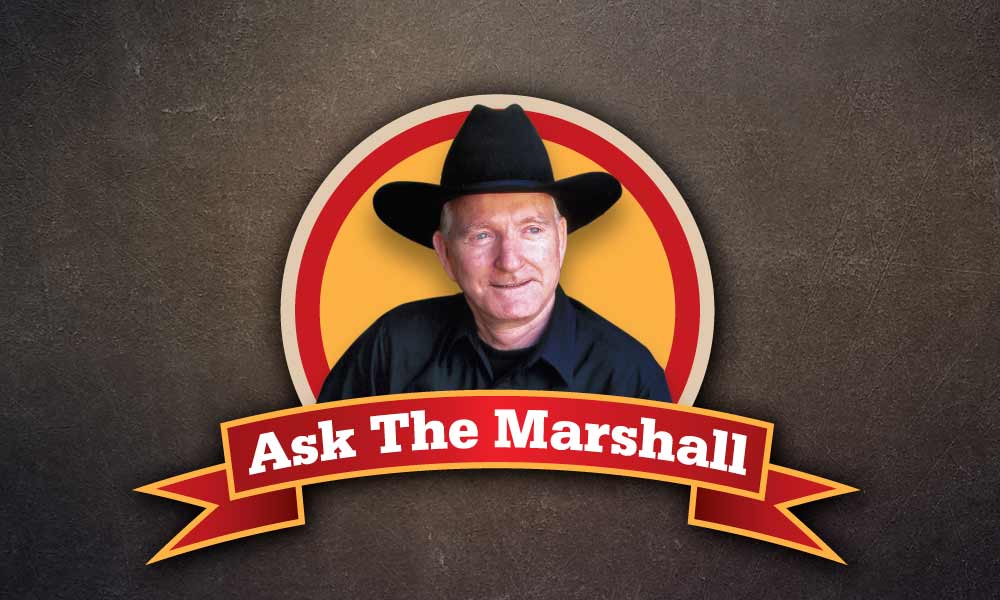 Did cowboys use gloves in their work?
Ralph D. Hart
Centerville, Texas
Leather gloves were an essential part of a cowboy's attire. These protected the hands from rope burns, blisters, brush and hot branding irons. He also wore leather cuffs. These protected his wrists from rope burns and kept his lower shirtsleeves from wear and tear.
Marshall Trimble is Arizona's official historian and the Wild West History Association's vice president. His latest book is 2018's Arizona Oddities: A Land of Anomalies and Tamales. Send your question, with your city/state of residence, to marshall.trimble@scottsdalecc.edu or Ask the Marshall, P.O. Box 8008, Cave Creek, AZ 85327.