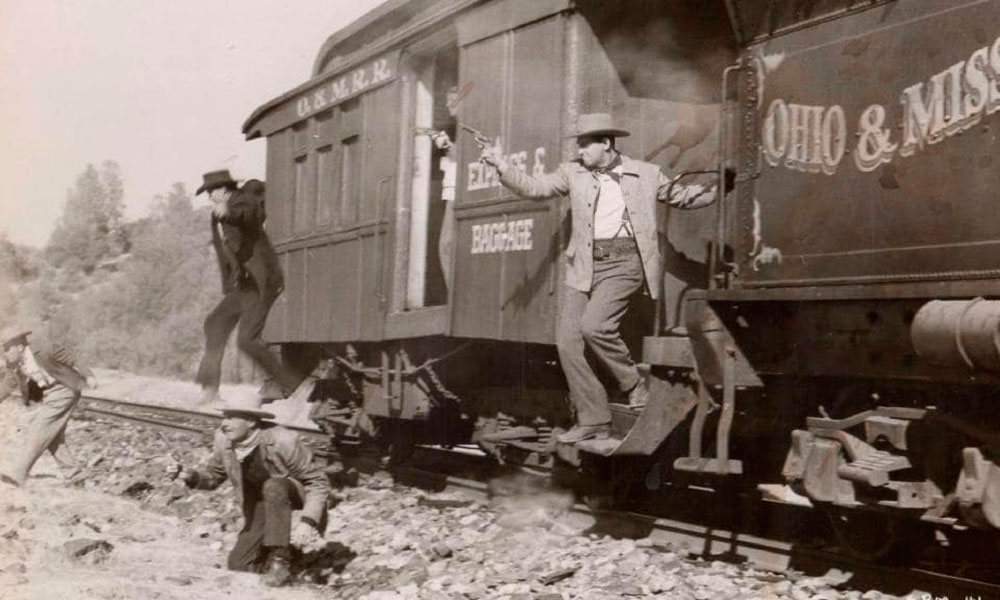 There is so much discrepancy in the dollar figures in these robberies. Authors disagree by tens of thousands of dollars on the amounts taken.  I tend to go with the lower amounts, given the human tendency to exaggerate.
The four Reno brothers of Indiana, John, Frank, Simeon, William, along with a large gang pulled the first peacetime train robbery in America on October 6th, 1866 at Seymour, Indiana taking amounts ranging from $12,000 to $20,000 dollars.  Reportedly they left behind a safe containing $10,000 in gold.
Their biggest heist in their brief career was the Marshfield Train Robbery on May 22nd, 1868 when they got away with $96,000 in gold and paper currency.  That seems to top anything the James-Younger or Dalton gangs did.
Also, the Reno brothers died without revealing the whereabouts of their loot.  It's figured they totaled about a million dollars in their short career, half of that was gained by burglarizing county treasuries. Their real forte was burglary.  The Pinkerton's grabbed John and sentenced him to 40 years at hard labor. His brothers fared worse. Frank led the gang on a spree including Marshfield. The Pinks let word leak $100,000 was to be shipped through Seymour.  The Reno brothers took the bait and instead of gold, met a platoon of lawmen. Five men were captured, but a lynch mob took over and hanged them. The rest of the gang was rounded up and the lynch mob reappeared. On December 11th, 1868, "The Night of Blood," they hanged Frank, William and Simeon Reno.
The Reno brothers win the prize of the stealing the most loot but they didn't live long enough to enjoy it.
Marshall Trimble is Arizona's official historian and vice president of the Wild West History Association. His latest book is Arizona Outlaws and Lawmen; The History Press, 2015. If you have a question, write: Ask the Marshall, P.O. Box 8008, Cave Creek, AZ 85327 or email him at marshall.trimble@scottsdalecc.edu.