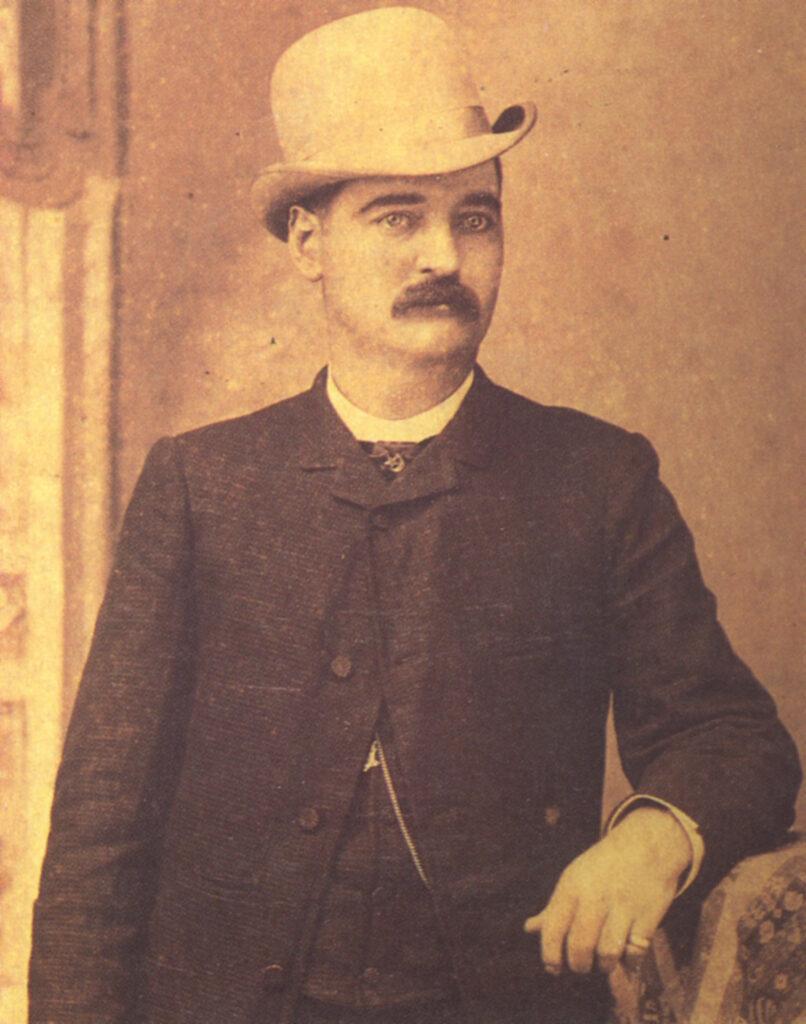 Bat Masterson's most recognized photo was of a dapper-looking fellow wearing a derby hat, but photos can be deceiving. In the real West was the real deal. He came West with his family in 1871 when he was a young man. As a buffalo hunter was at the historic 1874 Battle of Adobe Walls in the Texas panhandle where a few buffalo hunters held off several hundred Comanche, Cheyenne and Kiowa Indians and Billy Dixon made his famous 1,538 yard shot with a .50 Caliber Sharps Rifle. He was an Army scout against the Kiowa; in 1877 he joined his brother Jim and Ed in Dodge City and was elected Sheriff of Ford County where he had a commendable record.
In his twilight years Bat wound up in New York City where he became a sports writer, editor, columnist for the New York Morning Telegraph. He regaled his readers with stories of the Wild West and his gunfighter friends. At the time he was more famous than Wyatt Earp. However, in later years, when someone asked him about legends in the West, Bat preferred to talk about Wyatt, whom he greatly admired.
When President Teddy Roosevelt suggested that Bat should write his biography he is supposed to have replied, "Mr. President, the real story of the Old West can never be told unless Wyatt Earp will tell what he knows, and Wyatt will not talk."
Roosevelt's press aide, the legend maker himself, Stuart Lake, heard this and was thus inspired to seek out Wyatt and write the highly fictionalized 1931 biography of Wyatt that turned him into a legend. Some parts of Wyatt's heroic life were actually based on Bat's deeds.
What many don't know is Bat Masterson was also the model for Obadiah "The Sky" Masterson in Damon Runyon's short story "The Idyll of Miss Sarah Brown," and the popular Broadway musical "Guys and Dolls," starring Marlon Brando.