Explore the history and way of life in the American frontier.
The Spirit of the Old West Gallery weaves the story of the American West, depicting the challenges, successes, and failures of both Native Americans and American Settlers. Learn about the life of the Plains Indians and the settling of the Western Frontier, from Mountain Men and Settlers, to Outlaws and Lawmen. These inspiring stories make up the larger American Story, and the Blackhawk Museum hopes to educate and entertain while preserving these important histories for future generations.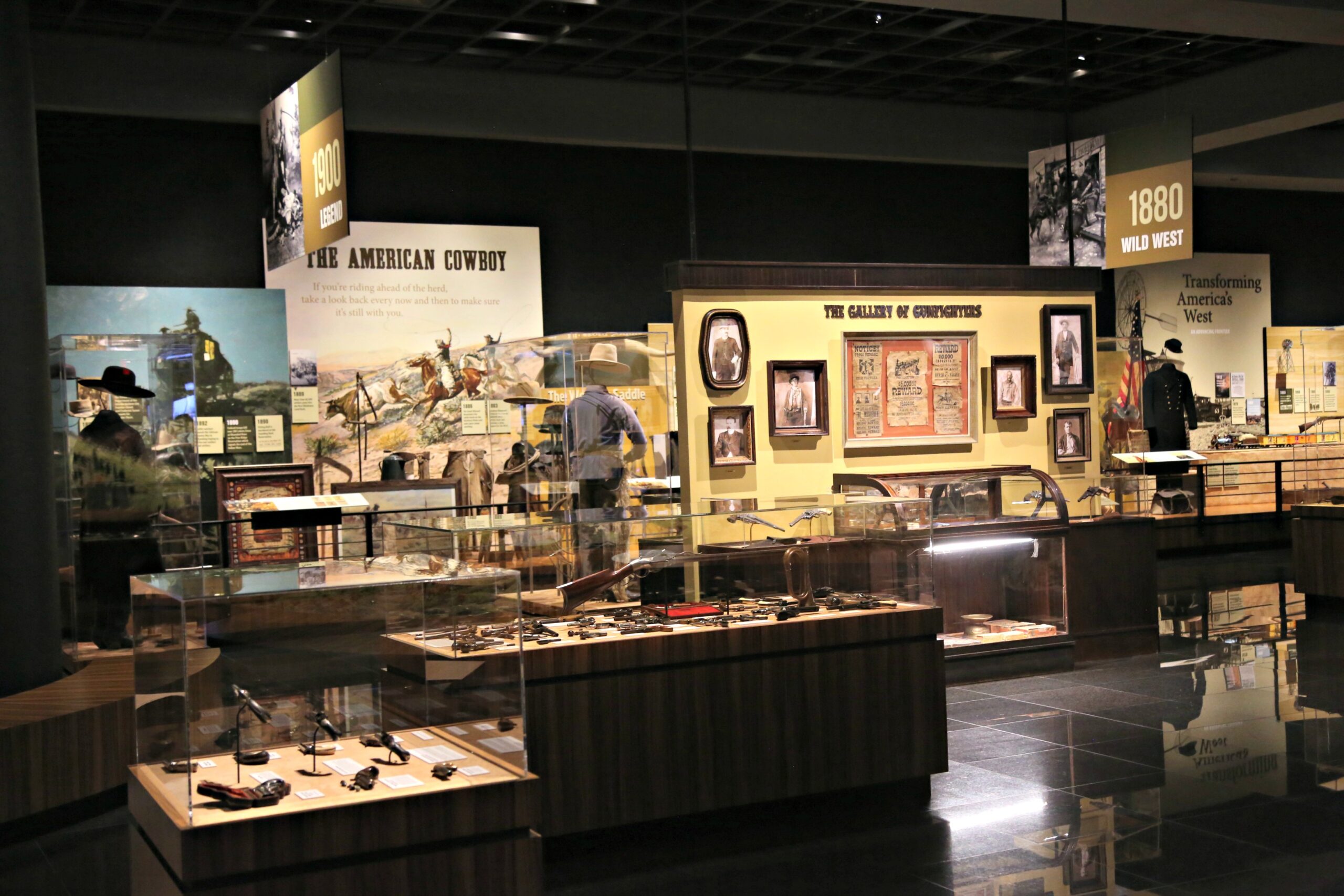 The Spirit of the Old West gallery at Blackhawk Museum showcases the experience of the trans-formative period in American History, as told from the perspective of both the Native Americans and the pioneer settlers, providing a unique and immersive educational experience for all ages. Visitors can explore the story of the Old West from two perspectives, while separating the truth from the myths of the time period. On the left half of the gallery, visitors can explore our extensive collection of artifacts from the Native American tribal peoples, ranging from the items used in daily tribal life, to spiritual and ceremonial pieces, to the weapons used in conflict. Equally on display are a multitude of exhibits from the pioneers and first settlers; fur trappers, immigrants, gunfighters, the Calvary & more. Included in the collection is one of the largest dioramas in North America, over 100 feet long and containing over 30,000 figurines depicting the changing landscape of the time. The gallery also includes some of the rarest Colt guns ever displayed – graciously curated by Jerry Fick.