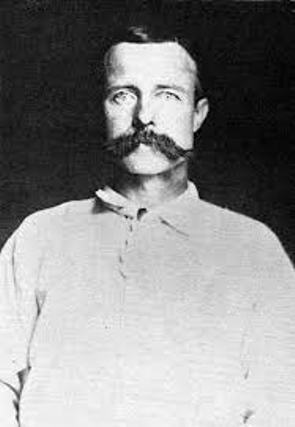 To many, Buckskin Frank's death is very much a mystery. Was it suicide or murder?
The mystery of Buckskin Franks demise has been solved by authors Chuck Parsons and Jack DeMattos in their excellent book, They Called Him Buckskin Frank: The Life and Adventures of Nashville Franklyn Leslie. They present solid evidence that he was murdered in a newspaper article published on November 2nd, 1927. He'd been murdered by a serial killer. A hiker in California's Cerrito hills found the charred skeleton that was identified as Leslie. It appeared the killer had crushed his skull. The body was burned then buried. No record has been found of the final burial location has been found. Perhaps the only remains consisted only of charred bones it's possible they could have been cremated. Since another body, of a woman was found nearby both could have been victims of a serial killer.
So Leslie didn't commit suicide nor die in a gunfight. The exact date of his death is unknown but a copy of the Seattle Times dated October 5th, 1927 was buried with him. The motive is also unknown. Serial killers don't need a motive.