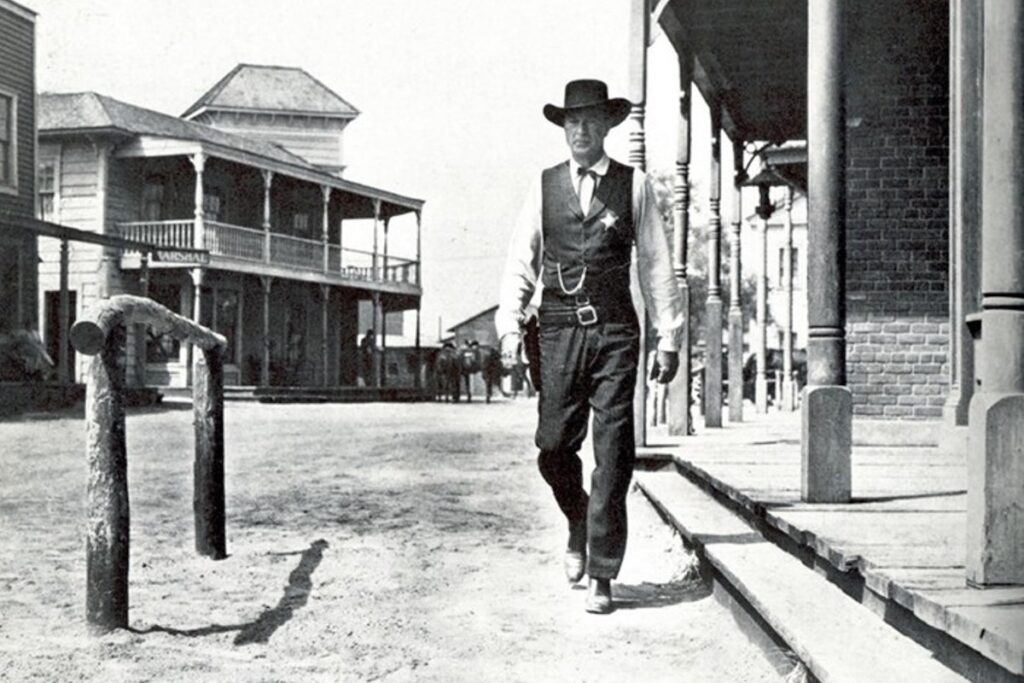 I just watched High Noon again the day other for…I've forgotten how many times. It's still a classic. Gary Cooper has always been one of my favorites and it had a great cast. However, it's not likely an entire town would be cowed by just three bad guys. Most men had some kind of experience with guns especially in the post-Civil War days. Northfield and Coffeyville proved that.
The town marshal would most likely be keeping the peace with a 10-gauge sawed-off shotgun but this is Hollywood and they knew moviegoers in the 1950s wouldn't go for that. A man armed with a pistol is no match with man armed with a rifle or shotgun.
Most western towns were peaceful and those prone to violence like mining camps and trails-end towns weren't as lawless as the movies make them out to be. For example between 1870 and 1875 only 45 men died violently in the major cowtowns of Abilene, Ellsworth, Dodge City, Wichita and Caldwell. Dodge City had five killings during its most homicidal year. Deadwood's most violent year had four killings and Tombstone had five.
Miners in a town like Bisbee and other mining towns were only paid once a month so it only got "western" on payday and towns like Tombstone had a gun ordinance so a man could carry only when arriving or leaving town.