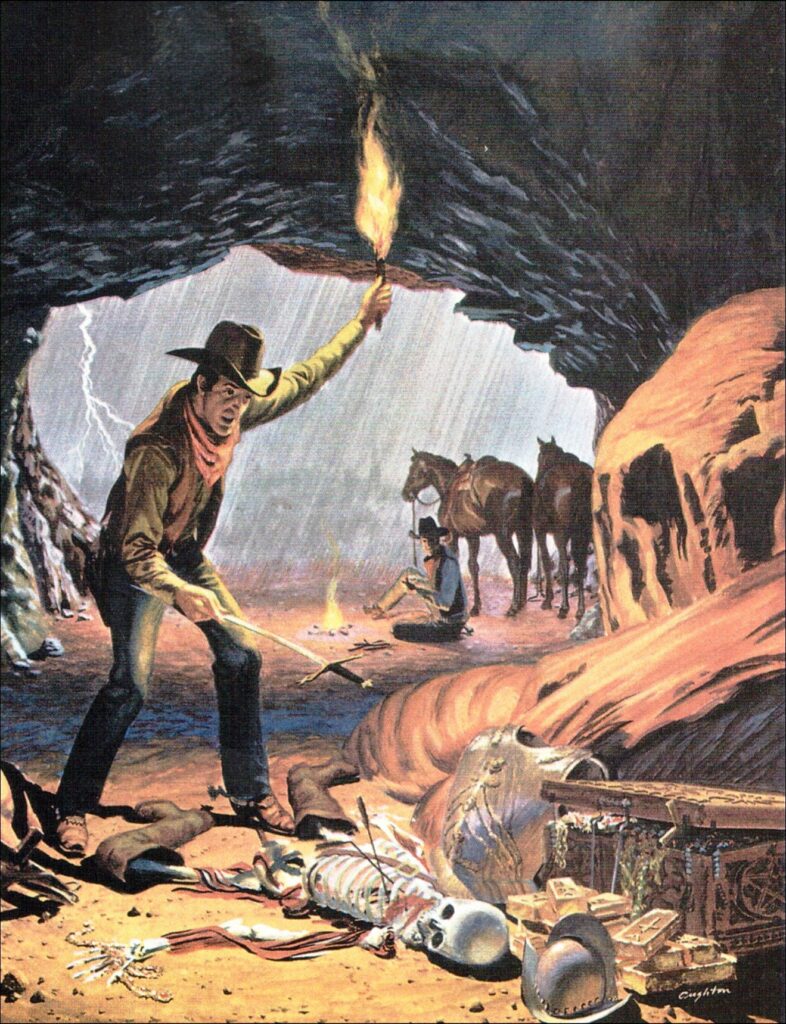 Arizona's rugged central mountains, with their brawny mountains and twisting, boulder-choked canyons were a perfect place to lose a mine. Coronado's Argonauts concluded in 1542 although they didn't find the treasure they found a good place to look for it.
Most of these mysterious mines have a habit of being found then lost again. The stories stay pretty much the same; prospector finds rich treasure, believes he's memorized the location and leaves or is driven out by Apache but when he returns his mind starts playing tricks and he can't relocate it.
Such was the tale in the 1870s of two itinerant sourdoughs named Brown and Davies who followed a Yavapai Indian into the narrow canyons in the mountains north of Phoenix. Earlier, they'd seen him pay for supplies with a handful of gold nuggets and they were determined to find the gold and claim it for themselves.