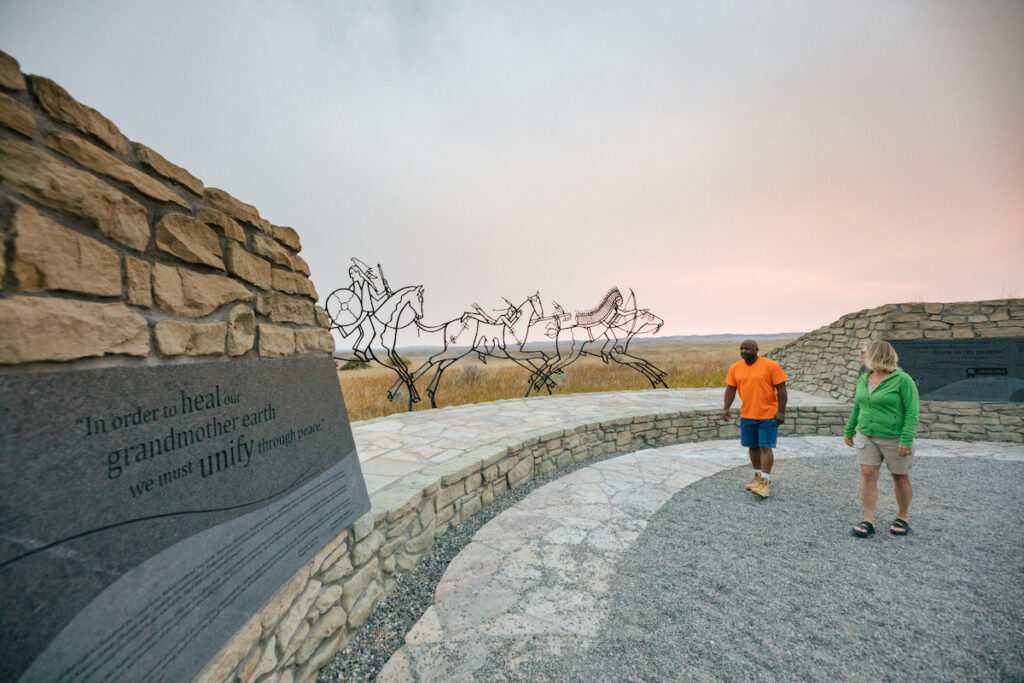 History and adventure go hand in hand out here. The epic stories of Southeast Montana have been passed down through time, as captivating and dynamic as the striking landscape itself. Discover the history of this region by experiencing all its wonder in the present. Lace up your boots and hike around Southeast Montana's enchanting state parks. Visit Pompeys Pillar, where evidence of life was etched into the prominent cliff face by Plains Indians and explorers—like Captain William Clark—long ago.
Peruse art, antiques and Montana-made goods in charming shops. Follow a trail that leads you to legendary local burgers, then head to one of the region's fascinating county museums brimming with artifacts from way back when. Strike up conversations with descendants of the first homesteaders who farmed the land, built towns and handed down heirlooms and generations of stories.
Open the Salute to Military Map to find veterans cemeteries, monuments, battlefields and opportunities to pay respects at American Legion and VFW posts scattered throughout friendly, small towns. Visit the Little Bighorn Battlefield National Monument and stand on the same ground where warriors and soldiers clashed at the Battle of Little Bighorn, which changed life on the plains forever. Locals and visitors look forward to exciting annual events, like the Little Bighorn Reenactment, in which tribal warrior actors ride bareback into battle against U.S. Cavalry soldier actors.
When you visit Southeast Montana, you don't have to choose between the past and the present.
Experience it—epic stories and all—out here.
Plan your trip at southeastmontana.com.