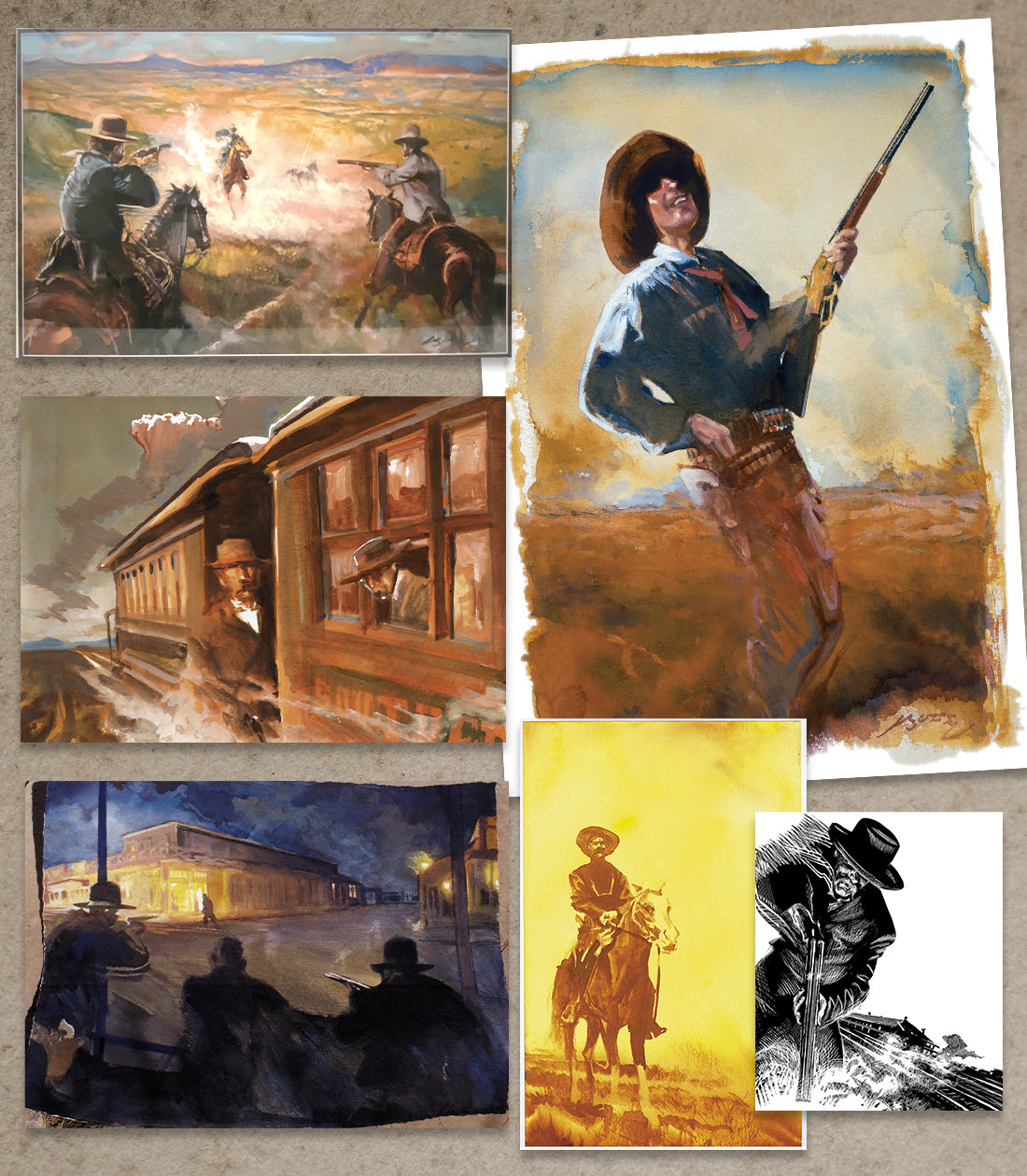 For 20 years, True West magazine has been published from behind the walls of its Cave Creek, Arizona, headquarters. Countless pages and covers have emerged from the multitude of staff that has walked these hallowed halls. Over the years, these walls have become the landing place of some of Bob Boze Bell's most important works for the magazine.
True West will be leaving these headquarters due to the rapid changing work environment resulting from COVID-19. No, we are not closing the magazine, just the offices with staff and writers all working remotely.
These paintings, all of them framed and signed originals, will go on sale at 9:00 a.m. Pacific Standard Time on Thursday, September 17 on a first come, first served, basis.
These are one-of-a-kind and very important to the history and tradition of True West. Own a piece of original True West history!
View all sale paintings here.