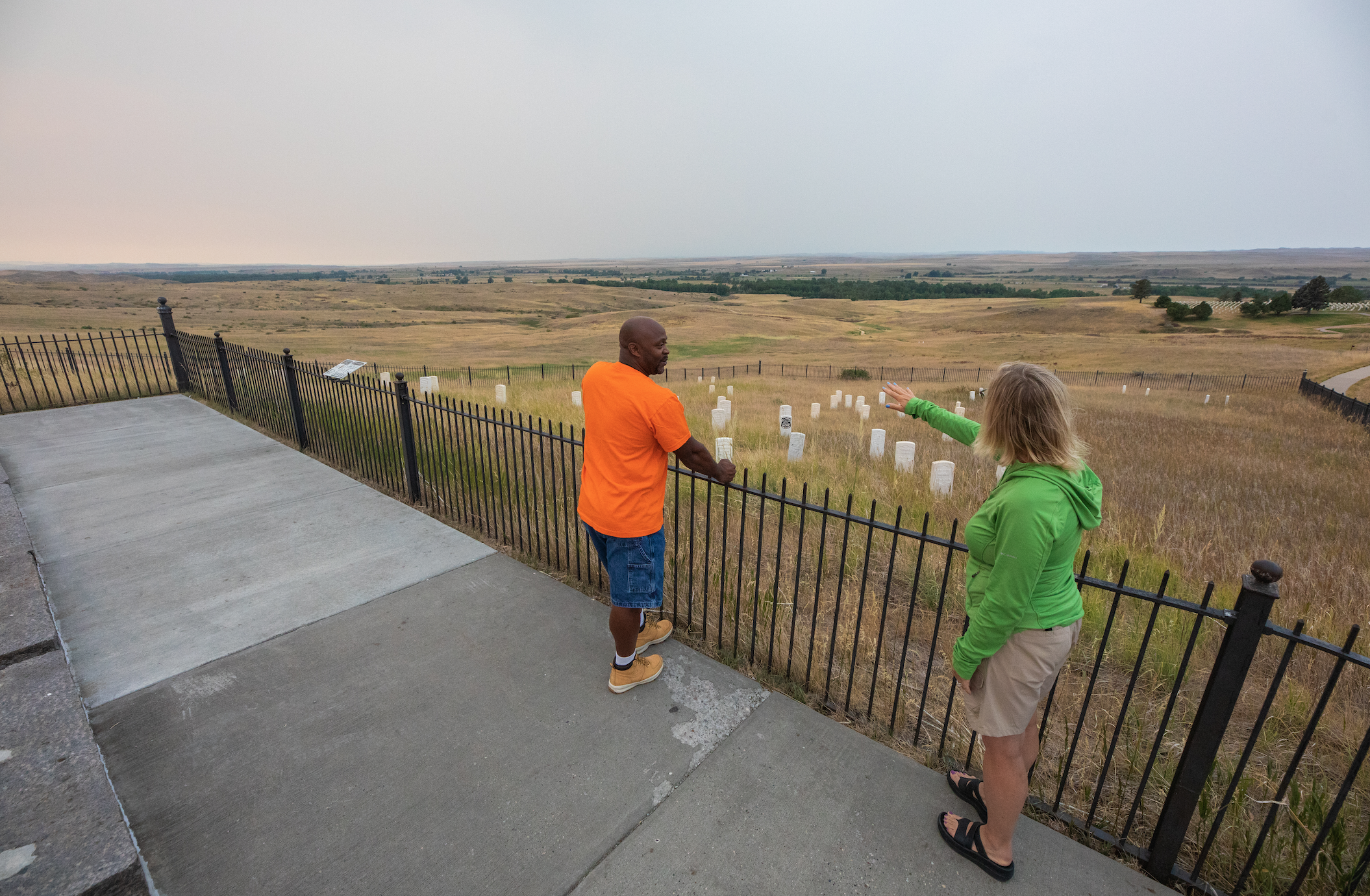 Out here history lies in the badlands, prairies and rivers that flow through Southeast Montana. Visit Little Bighorn Battlefield National Monument and feel the history as you walk the hills and ravines and learn about the warriors and soldiers who fought in the two-day battle. As you drive the road between the two battlefields that make up the park, listen to the audio tour narrator recall how the Lakota, Arapaho and Northern Cheyenne warriors defeated the troops of the U.S. 7th Calvary under the command of Lt. Gen. Custer.
Just up the road in Hardin, the Big Horn County Museum is the perfect compliment. With a diorama of the former Fort Custer, rich Battle of Little Bighorn exhibits plus originals from famous Western artists and authors like Will James and J.H. Sharp. Walk the grounds – 35 acres – that feel like a small town connected by boardwalks telling the stories of the homestead era.
Nearby, Pompeys Pillar National Monument provides the only in-the-field evidence of Lewis and Clark's expedition with the Corps of Discovery. See where Capt. Clark carved his name into the rock next to pictographs and petroglyphs, all set just steps away from the iconic Yellowstone River. Continue your journey to Miles City, a town that typifies Western hospitality. Out here, you're just as likely to see a horse walking in downtown as you are to see an RV driving down the street.
Use Southeast Montana's history map to guide your next big getaway.
Visit Southeastmontana.com