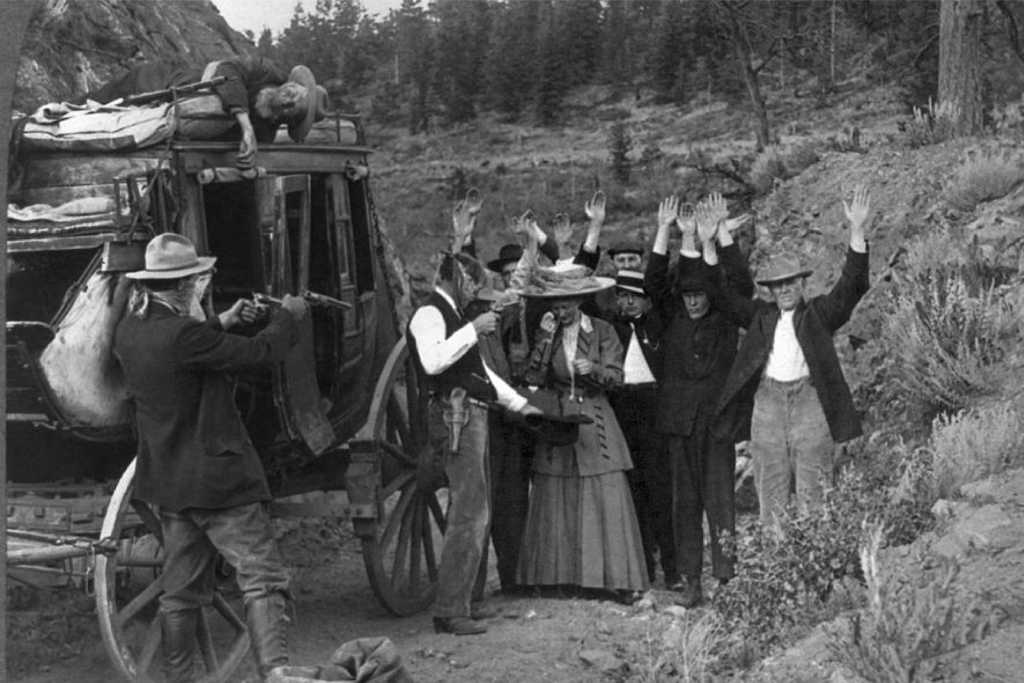 How common were train robberies & holding up passengers & stagecoach holdups?
They were pretty common, especially in remote places. Between 1875 and 1903 there were 129 stage robberies in Arizona alone. Actually 134, since five involved two coaches each. Contrary to Movies when mounted men chased down a stage and robbed it, only three were robbed that way. The rest were robbed by highwaymen afoot. In almost every case the outlaws concealed themselves on a steep slope where the stage had to slow down and they'd approach the vehicle afoot with guns drawn.
From the 1870s to the early 1900s there was an epidemic of train robberies thanks to gangs like the James-Younger, Daltons and the Wild Bunch. The 1870s along saw an epidemic of train robberies with 261 in that decade alone with 88 people killed and 86 wounded.
In the Southwest the first half-dozen train robberies on the Southern Pacific four took place in Arizona or New Mexico.
Following a string of train robberies the New Mexico Territorial Legislature passed a law in 1889 making train robbery a capital offense. Highwaymen got around that by waiting for the trains to cross over into the Arizona Territory before making their heist. The rash of train robberies thrust upon them by their neighbors to the east brought a quick reaction from the politicos in Arizona and two years later they too made train robbery a hanging offense. But there was a problem. Juries were reluctant to convict a train robber unless a capital crime had been committed so those laws were soon rescinded. Only one man, Black Jack Ketchum was actually hanged. He met his maker on April 25th, 1901 on the scaffold at Clayton, New Mexico.