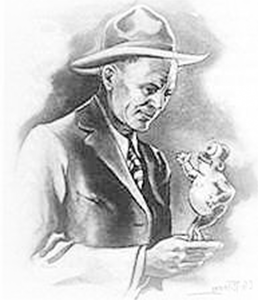 His real name was DeForest Hall, but he took the middle name Wick for town of Wickenburg, Arizona and "Dick" because he needed a first name to rhyme with his middle name.
In 1904 he, with the help of Charles W. Pratt established a community in a valley Dick Wick called Happy Valley. It was here where Mrs. Pratt aka Salome, decided to walk barefoot in the hot desert sand and proceeded to "dance."
He opened a gas station on a forlorn spot he named Salome on the Los Angeles to Phoenix highway in the 1920s. He called his establishment the "Laughing Gas Station." Advertising "free hot air" he was an instant hit with travelers inspiring even the most cynical Californian to grin.
Dick Wick Hall also published a newspaper, The Salome Sun, that featured a dehydrated Seven-Year-Old frog that couldn't swim 'cause he'd never seen water. Today the Salome High School mascot is a Frog.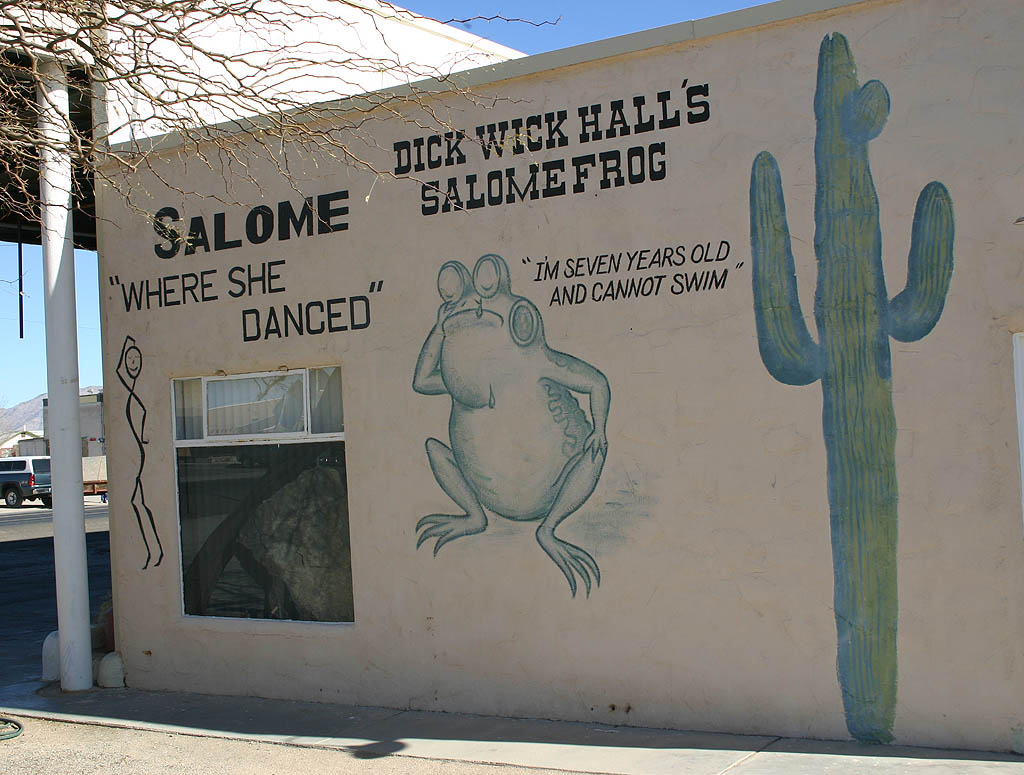 He began publishing his "windies" in the Salome Sun plastering homemade signs along  the highway on both sides of Salome. The tourist's began sharing them with friends back home. Soon he was writing articles for newspapers and magazines, including the Saturday Evening Post.
He also created a mythical Greasewood Lynx Golf Course that was 247 miles long with a 16,394 par. He pledged to provide canteens, pack mules and maps for golfers. Boasting with considerable pride a winter visitor could spend an entire season in Salome and play only one round of golf.
He became Arizona's best-known humorist and was nationally compared with such notables as Will Rogers and Mark Twain.