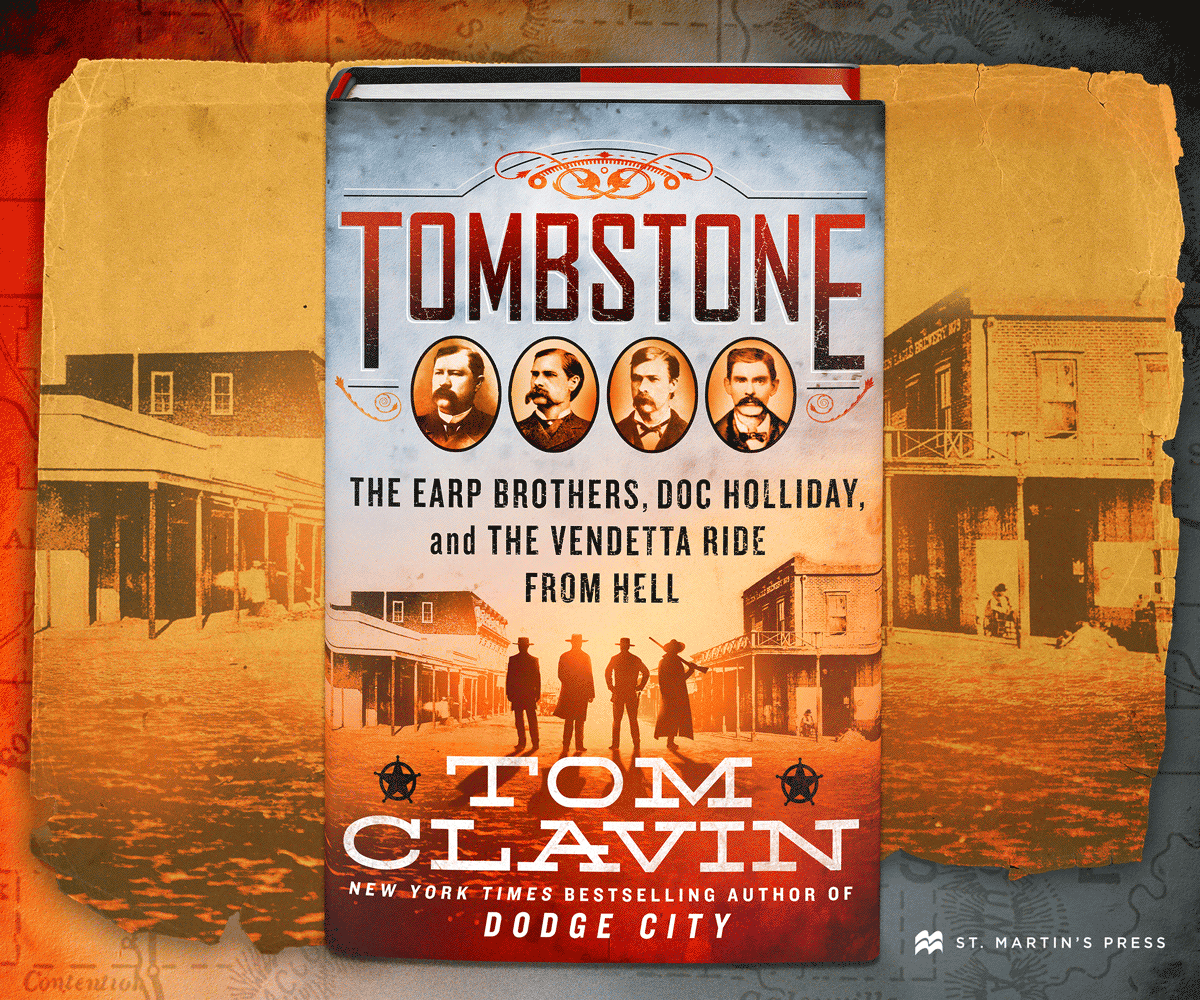 The true story of the Earp brothers, Doc Holliday, and the famous Battle at the O.K. Corral by the New York Times bestselling author of Dodge City and Wild Bill.
On the afternoon of October 26, 1881, eight men clashed in what would be known as the most famous shootout in American frontier history. Thirty bullets were exchanged in thirty seconds, killing three men and wounding three others.
Bestselling author Tom Clavin peers behind decades of legend surrounding the story of Tombstone to reveal the true story of the drama and violence that made it famous. Tombstone also digs deep into the vendetta ride that followed the tragic gunfight, when Wyatt and Warren Earp and Holliday went vigilante to track down the likes of Johnny Ringo, Curly Bill Brocius, and other cowboys who had cowardly gunned down his brothers. That "vendetta ride" would make the myth of Wyatt Earp complete and punctuate the struggle for power in the American frontier's last boom town.
Find St. Martin's Press'
Tombstone
by Tom Clavin
here
.