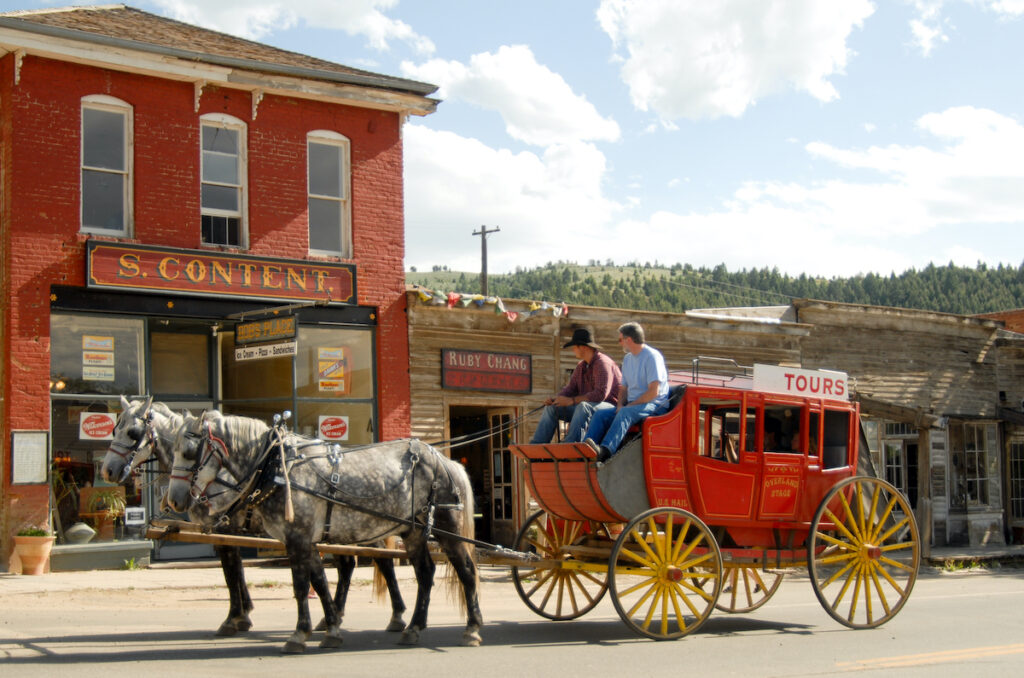 Visit the website at SouthwestMT.com
A visit to Southwest Montana is more than just a trip—it's a chance to explore the state's robust history and vibrant landscape. Here are five things you absolutely shouldn't miss in the extraordinary space between Yellowstone and Glacier national parks, where the Old West lives on.
Experience Ghost Towns Like Bannack, Virginia City and Nevada City
Home to an untold number of ghost towns, visitors can explore some of the most authentic and well-preserved abandoned mining towns in the West. Enjoy panning for gold, stagecoach rides and living history reenactments.
Explore Butte and Helena
Explore the largest National Historic Landmark District in the U.S. in Butte—aka "the Richest Hill on Earth"—as well as the robust history of Montana's capital city, Helena.
Follow in the Footsteps of Lewis and Clark
Embark on a canyon tour of one of the most scenic stretches of the Missouri River in the U.S. at Gates of the Mountains. This 105-minute boat tour features fascinating historical commentary and excellent wildlife watching.
Visit Grant-Kohrs Ranch & Big Hole National Battlefield
History comes to life at the region's two National Park Service sites. Experience Montana's frontier cattle history at the 1880's working Grant-Kohrs Ranch National Historic Site in Deer Lodge and visit the Big Hole National Battlefield and Nez Perce Camp.
Relax at a Hot Springs Resort
After a day of adventure, unwind in the soothing mineral waters of a hot spring. Choose from seven developed hot springs destinations, all fed from natural geothermal features.
Order your free travel guide at SouthwestMT.com or call 1.800.879.1159