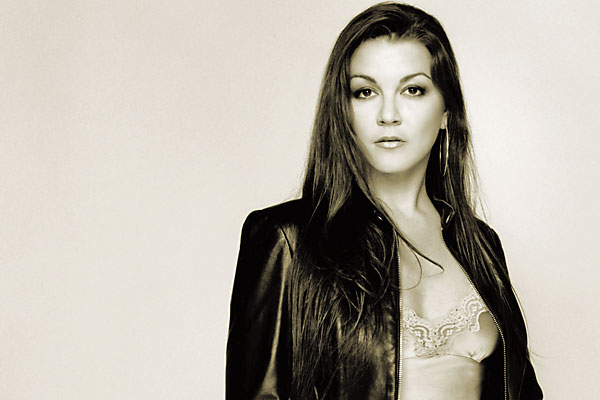 At the end of a perfect road trip would be a honky-tonk saloon pouring 50-cent drafts, a jukebox filled with 45s and Gretchen Wilson singing her outlaw anthems.
Actually, this past July, Gretchen and Big & Rich brought their Extreme Muzik Tour to the West's newest haunted honky-tonk, the Deadwood Mountain Grand Casino. The former 1906 Homestake Mine plant sits above South Dakota's Deadwood Gulch, making it the perfect venue for America's Queen of Outlaw Country to strut her redneck ways.
Gretchen's life story is as real as those of her musical heroes Loretta Lynn and Merle Haggard. Raised by a single mom, Gretchen started singing and bartending at 15. She hit the big time in 2004 with her song "Redneck Woman," scoring a number-one hit off her first multi-platinum album, Here for the Party, and inspiring a whole new generation of honky-tonk angels to sing like Haggard and Lynn.
A spokeswoman for adult education and single moms, she earned her G.E.D. at 34, received the National Coalition for Literacy Award in 2009 and was named one of Country music's most beautiful moms in 2011. But don't let her soft side fool you. She rocks like a latter-day Janice Joplin, before she burns down the house with a medley of Zeppelin and Hendrix, ZZ Top and Lynyrd Skynyrd.
Turn it up, Gretchen! Turn it up! You are America's Queen of the Outlaws!
Stuart Rosebrook recommends the Crown King Saloon atop Arizona's Bradshaw Range for a good steak, cold beer and a game of pool. It might even have a jukebox.