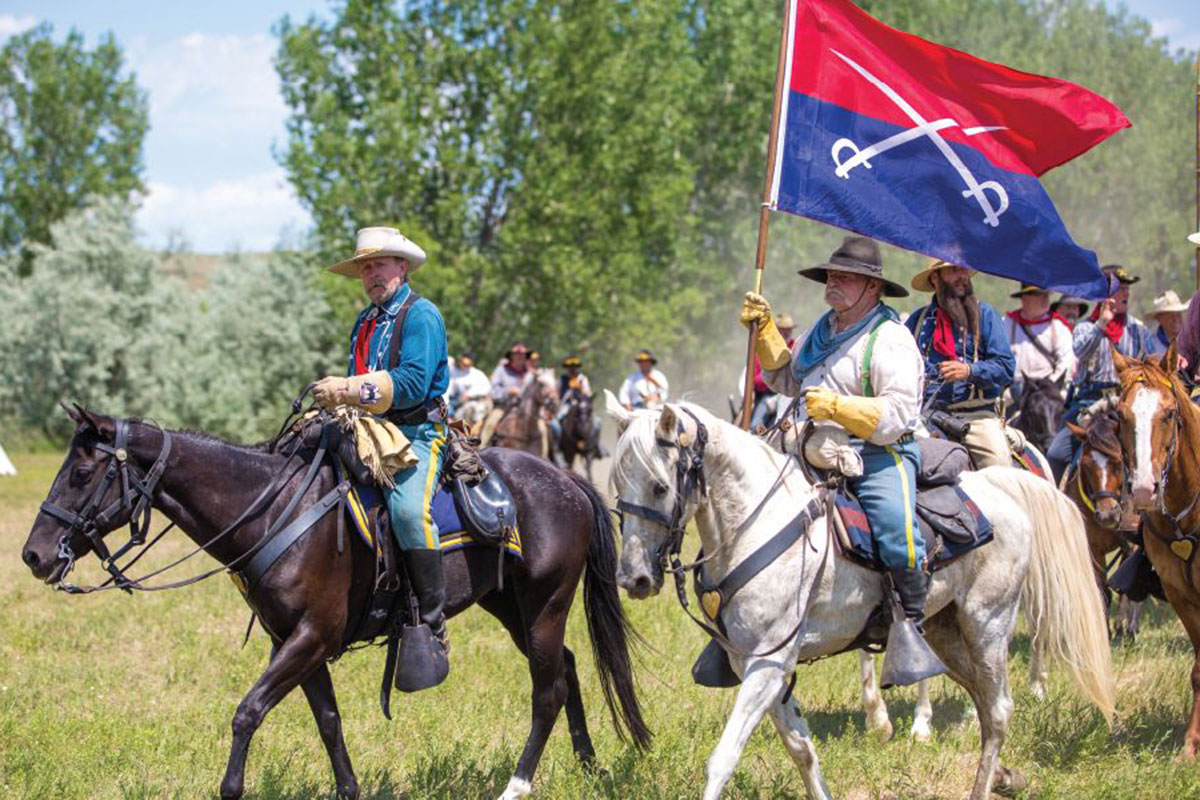 At Little Bighorn Battlefield National Monument, walk the hills and ravines where brave warriors and soldiers clashed and the U.S. 7th Cavalry, under the command of Lt. Gen. Custer, was defeated by Lakota, Northern Cheyenne and Arapaho warriors. Annually, around the battle's anniversary in June, history is honored with reenactments, ceremonies and other signature events. In 2020, experience two weekends of reenactments June 20-21 and June 27-28th. Indian Battle Tours brings the battle to life from the Native perspective.
Years before the renowned battle, Captain William Clark of the Lewis and Clark Expedition arrived at what is now Pompeys Pillar National Monument along the Yellowstone River. Clark carved his name next to generations of pictographs and petroglyphs—incredible evidence that remains today. Take in the landscape from atop the pillar and imagine what Clark might have seen in 1806.  Pictographs and petroglyphs can also be found at Pictogragh Cave State Park, giving you an even deeper glimpse into Southeast Montana's more ancient past.
For more about the Western frontier, tour some of the region's premier historical attractions and events. Big Horn County Museum is 35 acres of local history that includes a diorama of Fort Custer. Their Little Big Horn Days Living History in June feature 1870's military reenactors and historical interpretations of days gone by. Experience the 1860s at the Huntley Project Museum when they host Civil War LIVE! in early May. Trace the past via Southeast Montana's historic map highlighting 28 museums, visitor centers, national monuments and state parks. 
For more information, visit southeastmontana.com.