The discovery of gold in the southern Black Hills in 1874 set off one of the great gold rushes in America. In 1876, miners moved into the northern Black Hills. That's where they came across a gulch full of dead trees and a creek full of gold and Deadwood was born.
Practically overnight, the tiny gold camp boomed into a town that played by its own rules that attracted outlaws, gamblers and gunslingers along with the gold seekers. Wild Bill Hickok was one of those men who came looking for fortune. But just a few short weeks after arriving, he was gunned down while holding a poker hand of aces and eights – forever after known as the Dead Man's Hand.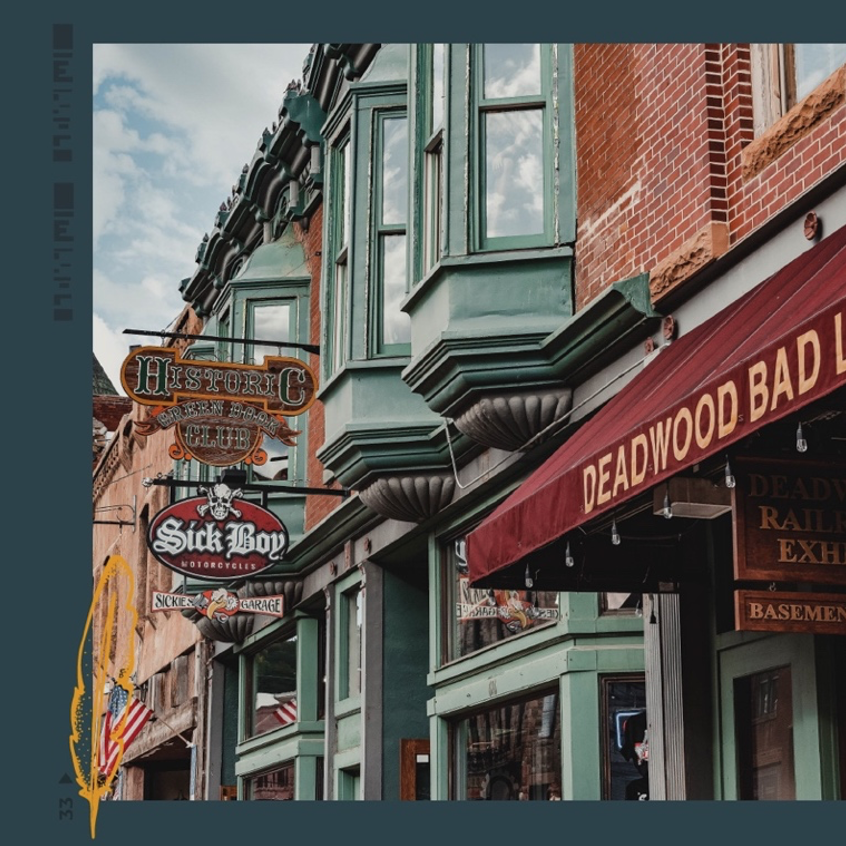 Calamity Jane also made a name for herself in these parts and is buried next to Hickok in Mount Moriah Cemetery. Other legends, like Potato Creek Johnny, Seth Bullock and Al Swearengen, created their legends and legacies in this tiny Black Hills town.
You can find these colorful characters walking the streets of present-day Deadwood as a part of Deadwood Alive. This theater troupe reenacts the major historic events – like the Trial of Jack McCall and Wild Bill's assassination— that inspired the legends you know today.
There is a reason the entire town of Deadwood is a National Historic Landmark. You'll find every building, corner, street and hillside holds some kind of legendary story.
If you're looking for a quiet, sleepy town, this ain't it. In Deadwood, South Dakota, wild is welcome.
Click Here to Discover Deadwood