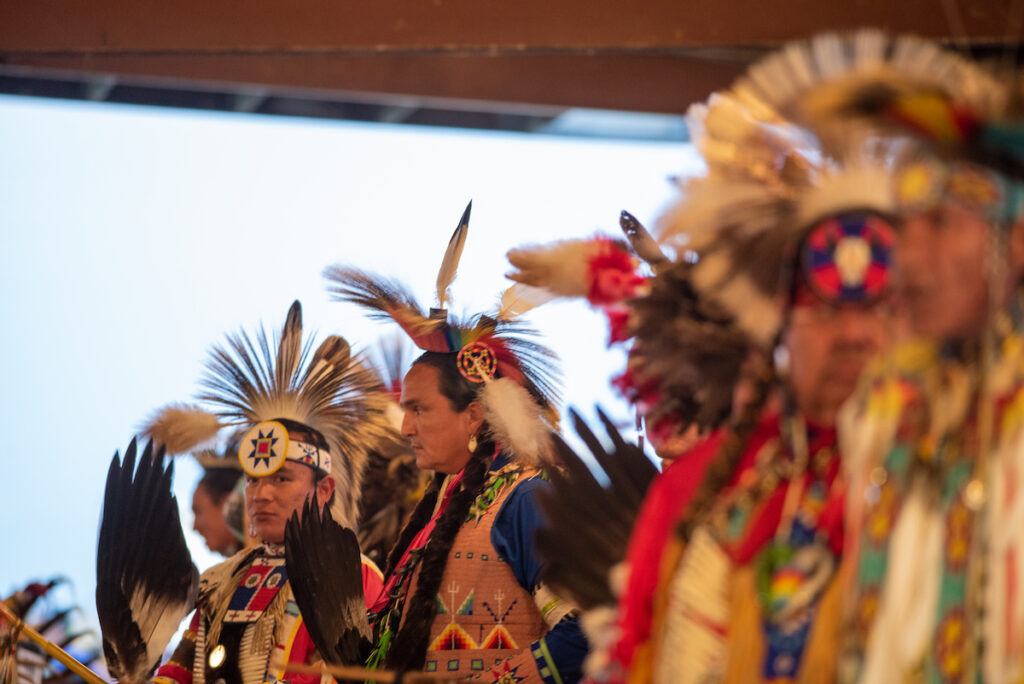 In Montana's Missouri River Country, wild terrain stretches as far as the eye can see. It's a place of rich history, first inhabited by Native American Tribes like the Assinoboine, Gros Ventre and Sioux Nations—and they're still there to this day. Pioneers trekked through this boundless territory and found it to be nothing short of extraordinary.
Today, visitors can stand at the confluence of the Yellowstone and Missouri Rivers and follow the footsteps of Lewis and Clark. Explore and dig deep into the history of the region at museums like the MonDak Heritage Center in Sidney, or the Daniels County Museum and Pioneer Town in Scobey (home to the beloved annual Pioneer Days).
Travel to the Fort Peck and Fort Belknap Indian Reservations and learn about the societies who have been a part of this region for thousands of years. The town of Poplar is a center for tribal activities, including the Poplar Indian Days, where everyone is welcome to celebrate and observe native traditions and culture.
More dinosaurs have been discovered in Montana than any other state, and Missouri River Country has some of the rarest archaeological remains in the world. Discover ancient fossils like the life-sized model of Pecks Rex, housed at the Fort Peck Interpretive Center and Museum. Swing by the Garfield County Museum in Jordan, or the Great Plains Dinosaur Museum and Phillips County Museum in Malta, to learn about these prehistoric creatures and the land they once called home.
There's more room to discover, learn and roam in Montana's Missouri River Country. Visit our website to plan an unforgettable adventure.