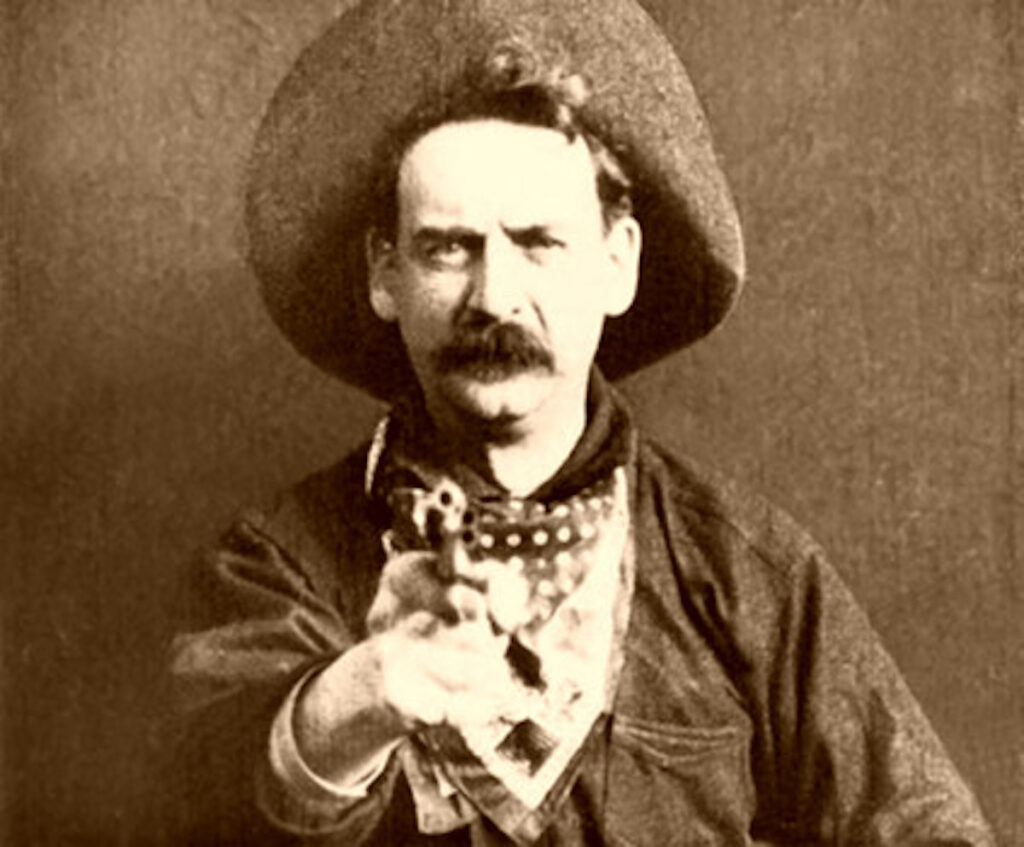 The "Great Train Robbery" was the first motion picture with a story. It was written, produced, directed and photographed by Edwin S. Porter, a former cameraman for Thomas Edison. It was filmed in the wilds of New Jersey in November 1903. The ten-minute long movie cost just $150 to make. The Edison studio began selling it to vaudeville houses and other venues the following month. The cast included Justus D. Barnes and G. M. Anderson, who may have also helped with planning and staging. Porter's storytelling approach, though not particularly innovative or unusual for 1903, allowed him to include many popular techniques of the time, including scenes staged in wide shots, a matte effect, and an attempt to indicate simultaneous action across multiple scenes. Camera pans, location shooting, and moments of violent action helped give  the film a sense of rough-edged immediacy. A special close-up shot, which was unconnected to the story and could either begin or end the film depending on the projectionist's whim, showed Barnes, as the outlaw leader, emptying his gun directly into the camera. The scene sent audiences scrambling for cover. Due in part to its popular and accessible subject matter, as well as to its dynamic
action and violence, The Great Train Robbery was an unprecedented commercial success.
Meanwhile Al Jennings was still trying to rob trains in Oklahoma, Butch and Sundance were holding up banks in South America. Emmett Dalton was in prison and Cole Younger had just gotten out of prison. Wyatt Earp was prospecting along the Colorado River and Bat Masterson was sports editor of the New York Telegraph. It follows a gang of outlaws who hold up and rob a steam locomotive at a station in the American West, flee across mountainous terrain, and are finally defeated by a posse of locals.
Max Aronson had a small part in "The Great Train Robbery" but he wasn't a horseman and got bucked off. However, he realized something was missing in the film…..a star.  By 1910 he had become Broncho Billy Anderson and created an audience demand for a single actor, something the film producers were trying to avoid because they knew that having a star would cost them more money.
Broncho Billy became the first "shooting star" of the silver screen, He was the first person to receive screen credit of any kind and thereby instigating both the star system and the "B" movie. He paved the way for future stars like William S. Hart and Tom Mix.