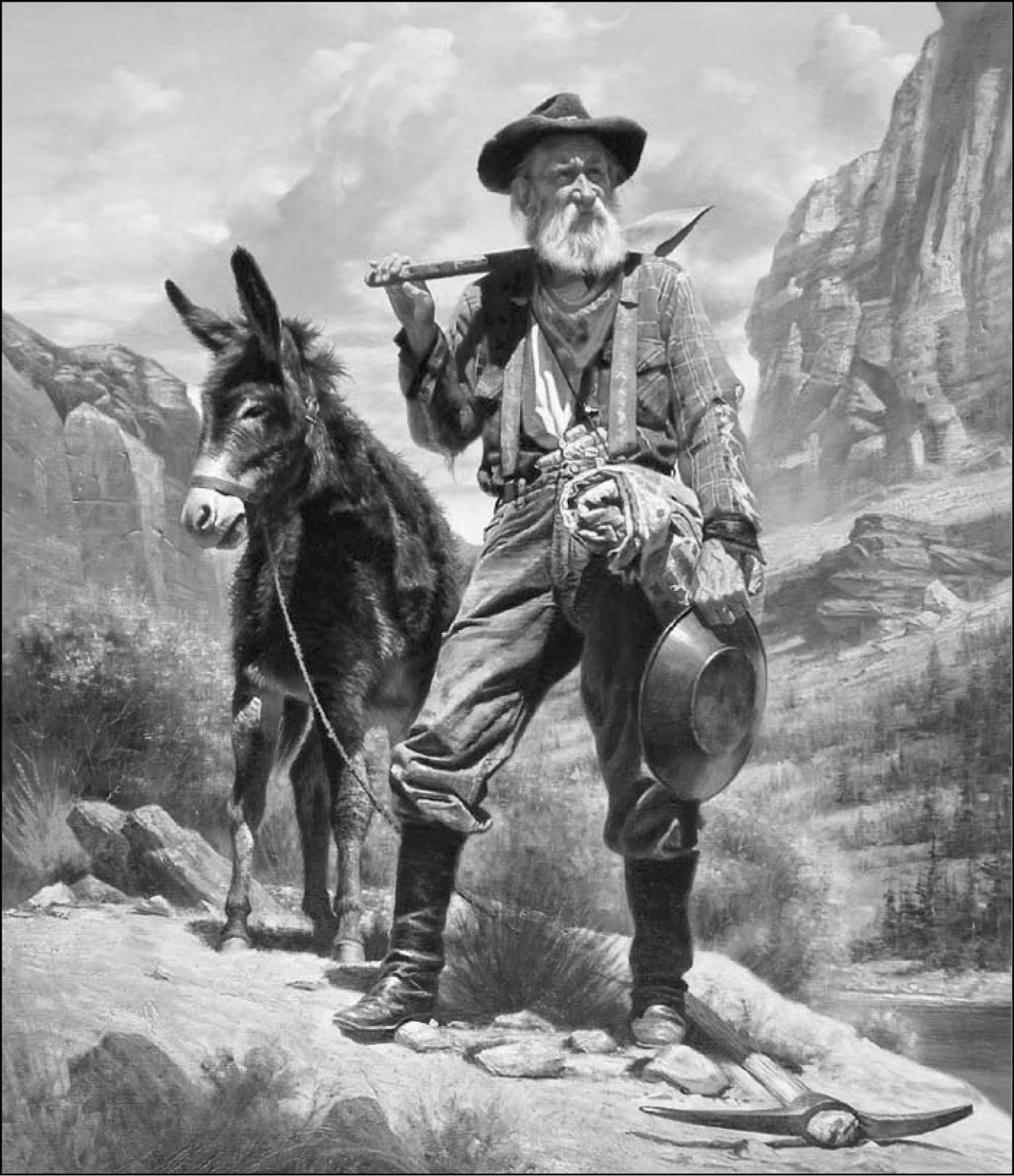 Over the years, beginning with Pierpont Bicknell in 1892 and others, including Sims Ely, Barney Bernard, Oren Arnold, Barry Storm, Ray & Lizzie Howland and Curt Gentry have written about the fabled Lost Dutchman and each has expanded on the story. In reality, there was no substantiated evidence of a massacre grounds and there was no massacre of a Peralta family. About the only thing we know for certain is there was a Jacob Waltz, but he was a German, not a Dutchman. Strangely, he never filed any claims in Pinal, Maricopa or Gila Counties.
Robert Blair, in his Tales of the Superstition: The Origins of the Lost Dutchman Legend, Arizona Historical Foundation, 1975, refutes many of the legends to come out of Arizona's Lost Dutchman Mine. Blair writes "In 1939 the imitable Barry Storm wrote the first of a series in which he developed the genealogy of a Spanish Nobleman whom he named Don Miguel Peralta de Cordoba, Baron de los Colorados……The Baron title had its origins in the fertile brain of a Missourian, James Addison Reavis." Reavis, aka "The Baron of Arizona" perpetrated one of the largest real estate swindles in Arizona history. And he almost got away with it,
Peralta is a common name in Mexican culture, much like Smith and Jones in American. There actually was a Miguel Peralta who came to Arizona in the 1860s gold rush. Peralta had gold claims in the vicinity of today's Rock Springs, along Interstate 17. Blair believes the Peraltas mine was relocated in the 1970s as the Gloriana Mine. Mostly due to Indian attacks, Peralta quit the mining business and went back to being a prosperous merchant in Wickenburg. So there was a Peralta mine, but it was located a long way from the Superstitions.
Is there a possibility of a rich mine in the Superstitions? You bet! If you go several miles east of the Weaver's Needle there certainly is. The Silver King Mine, near Superior, was the richest single silver strike in Arizona history.
Each will have to reach their own conclusions concerning the likelihood of Jacob Waltz having ever found gold in the Superstitions, or anywhere else.