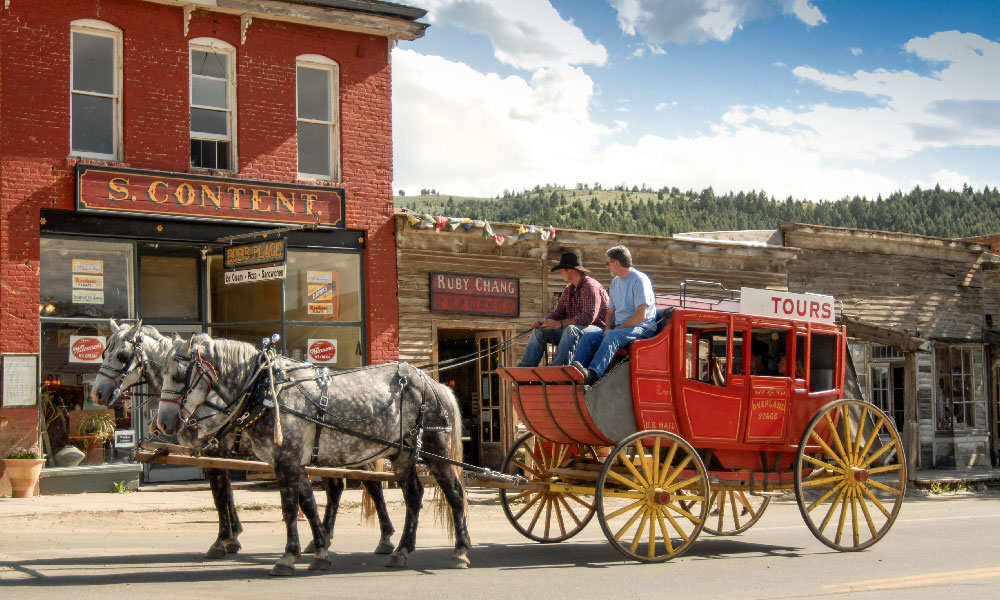 A visit to this remarkable place is more than just a trip—it's a chance to "dig deeper" into the state's robust history and vibrant landscape.
Our storied past is tangible in places like the Big Hole National Battlefield, a Nez Perce War site with a year-round visitor center, museum and trails. Witness the largest public collection of automated music machines in North America—and the biggest music organ in the world—at the Nevada City Music Hall. Deer Lodge's Old Montana Prison—built by convict labor in the late 1800s—provides an intimate look through the chilling maximum-security cells of the first territorial prison in the West. Channel the spirit of the boom and bust mining days at well-preserved ghost towns like Virginia City, Nevada City and Bannack State Park, all offering an authentic glimpse of yesteryear. In Butte and Helena, find activities for the whole family, like historical train tours and captivating museums.
Discover scenic drives around every bend under the bluest sky you'll ever see, plus winding rivers galore. Experience the solitude of the wilderness by bike or on your own two feet, wander lively downtowns with local charm, soak in a natural hot spring, hunt for sapphires, or fly-fish a world-class waterway. You're bound for adventure in Southwest Montana where the Old West meets the new, so take your time and marvel at the extraordinary.
Dig deeper at southwestmt.com.