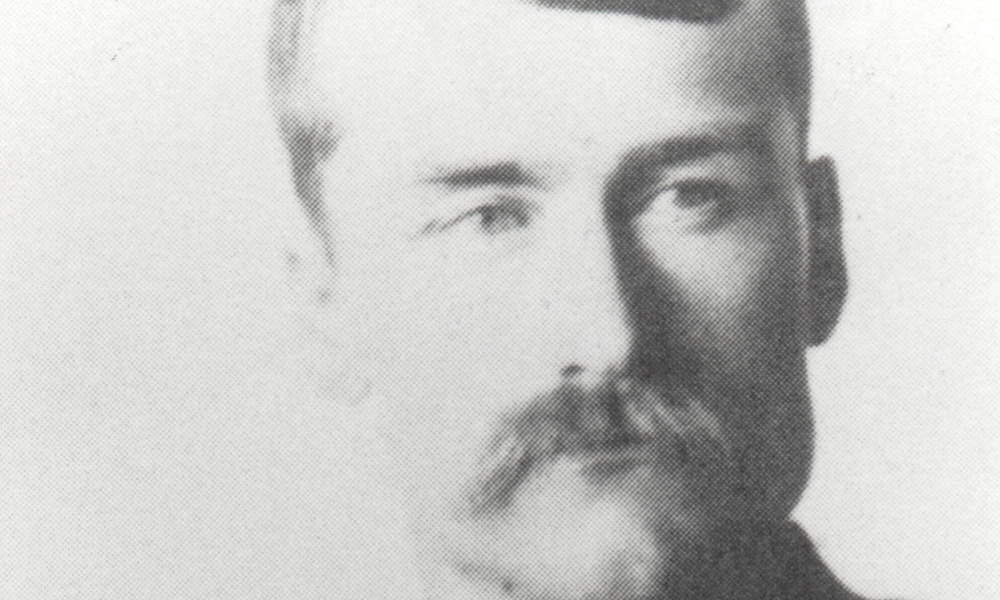 September, 1887 had been deadly a month in the Pleasant Valley War. On the morning of the second Graham partisans including Tom and John Graham, Andy Cooper Blevins, Charlie Blevins, John Blevins. Mote Roberts, Joe Ellenwood had ambushed and killed John Tewksbury and Bill Jacobs, then brutally mutilated their bodies at the J.D. Tewksbury ranch.
Two days later in Holbrook, Apache County Sheriff Commodore Perry Owens took on the Blevins, who had just gotten to town following the ambush at the Tewksbury ranch, killing Andy Cooper Blevins, Mote Roberts, Sam Blevins and wounding John Blevins.
On the morning of September 17th, 1887, the Grahams staged another ambush on Jim and Ed Tewksbury and Jim Roberts while they were camped at Rock Springs on Canyon Creek. The Graham partisans crept up before dawn and positioned themselves to attack on horseback at first light. They were expecting to catch the Tewksbury's and Roberts sleeping but it was not to be.
Roberts had gotten up early and gone out to gather the horses. He saw the Graham's approaching and rushed back to warn the others who grabbed their rifles and opened fire. Roberts and the Tewksbury's, all crack shots, poured deadly accurate fire, emptying the saddles of several Graham partisans.  
Harry Middleton took a bullet in the thigh and died a few days later at the Graham ranch. Another was sniping away from behind a tree, his leg exposed. Roberts drew a bead on the leg and put a bullet through his calf. Joe Ellenwood foolishly made a taunting gesture by rubbing his butt. A shot rang out and the man "jumped ten feet" with a bullet in his rump.
After a while Tom Graham called for a truce to remove the bodies. Unlike the previous battle at the Middleton cabin where Graham partisans kept the Tewksbury faction pinned down for eleven days while semi-wild hogs feasted on the bodies of John Tewksbury and Bill Jacobs, Ed Tewksbury graciously allowed the Grahams to bury their dead and carry off their wounded. Roberts favored finishing them off but Ed forbade it. The Tewksbury's and Roberts watched soberly as the Graham's tossed the bodies of the dead into a crevasse and threw rocks and dirt on top. The dead were transient gunmen hired by Tom Graham and their names remain unknown. Perhaps Graham didn't even know their names.
https://truewestmagazine.com/shootout-at-blazers-mill/