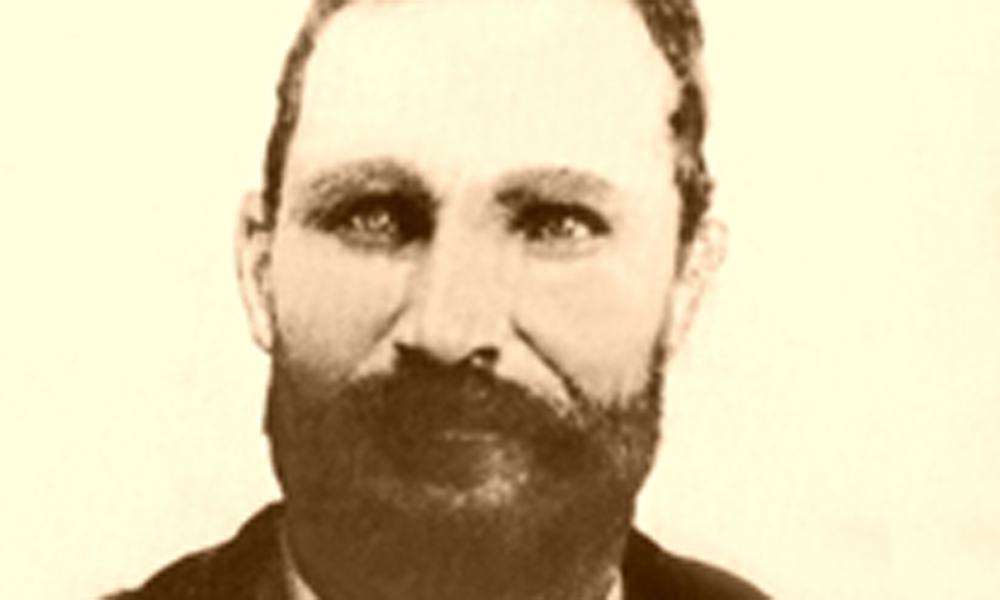 The question came up the other day, was John Selman a lawman, bad guy or a back-shooter? The answer is: All of the above.
John Henry Selman, better-known as the "Man who shot John Wesley Hardin" was, at best, a flawed character. Born in Arkansas in 1839, the family moved to Texas in 1858. During the Civil War joined a Texas cavalry unit but deserted in 1863.  Two years later he married Edna Degrafenreid who bore him four children during their sixteen-year marriage. They moved to Shackelford County, Texas and took up ranching near Ft. Griffin where Selman hired out as a deputy for Sheriff John Larn. Notorious Fort Griffin, dubbed the "Babylon on the Brazos," was as lawless and decadent a place as they come.
Sheriff Larn decided to make some money on the side rustling cattle and Selman became a willing partner in the caper. Lard secured a beef contract with the garrison at Ft. Griffin and soon his and Selman's cattle herds were growing contrary to the laws of nature while their neighbor's herds were declining. When the hides with blotched brands turned up floating in the Clear Fork River, Larn and Selman claimed they were being framed. Public pressure was building and the two resigned as peace officers and took up rustling full time. Among their dastardly deeds during that time was the murder of four cowboys in cold blood as they slept in their bedrolls.
On June 22nd, 1878 Larn was arrested and hauled him off to jail in Fort Griffin. The new sheriff had him shackled to the floor so Larn's friends couldn't set him free but instead a group of vigilantes showed up to lynch him. When they weren't able to unshackle him they executed him in his cell by rifle fire.
Selman got word and hightailed it to Lincoln County, New Mexico where he and his brother Tom "Cat" Selman formed a gang. Calling themselves Selman's Scouts, they plundered homes and businesses, rustled livestock and killed several innocent men. Governor Lew Wallace threatened martial law and granted amnesty to every outlaw in the area except Selman's Scouts.
Selman decided to get while the getting' was good and headed back to Texas where he contracted a severe case of small pox.  He survived but pitted his face which was already ugly enough. His wife Edna died in 1879 and soon after he married a Latina.
In 1880 Texas Rangers arrested him on outstanding warrants for cattle rustling but he escaped with his new wife and two boys, headed for Mexico, living in the state of Chihuahua until 1888. By this time charges against him in Texas had been dropped, his second wife had died and his brother Tom had been captured and lynched. Selman and his boys packed up and moved to El Paso.