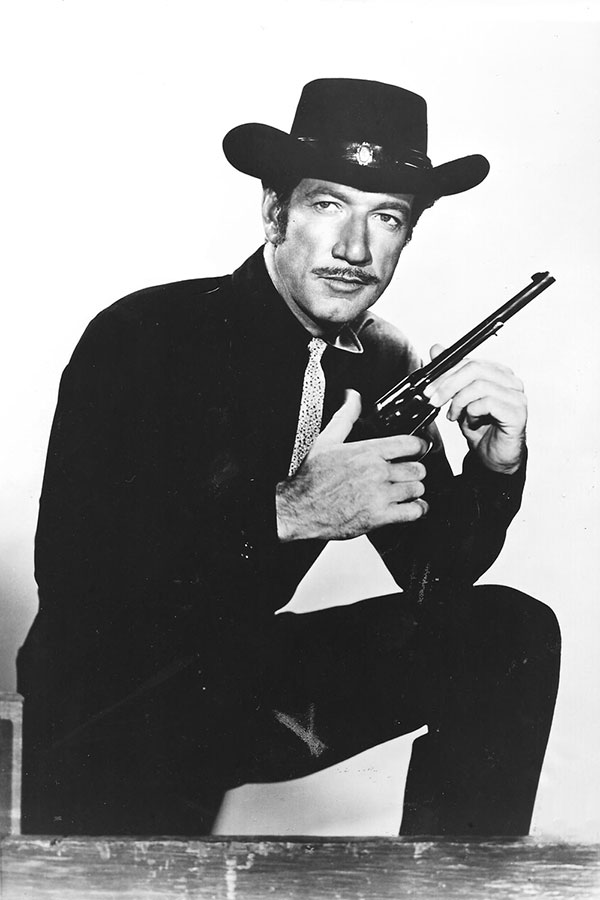 From 1957 to 1963 Paladin, a hired gun with morals and a conscience, was one of the most popular shows on television trailing only Gunsmoke and Wagon Train.
The question comes up frequently as to whether Richard Boone's television character, Paladin, had a first name or if Paladin was really his last name.
In a novelization titled, "A Man Called Paladin," by Frank G. Robertson, published at the end of the last season, he actually gave him a first and last name, Clay Alexander.
The show's creators Sam Rolfe and Herb Meadow, preferred to have their knight errant remain an enigma.  The popular television and radio shows began and ended with him being just Paladin. Robertson's book revealing the name Clay Alexander came later. Rolfe and Meadow did Rolfe approve Robertson writing more episodes in book form but did they did not approve taking their enigmatic hero and giving him a full name and many Paladin fans agreed.
Let's not forget, the whole story is fiction. Still, I prefer to remember Paladin as just plain Paladin. Same with Shane, Hondo and the rest of those one-name fictional heroes.  I hope some writer doesn't come along and write a sequel to Shane and tell us his name was Pinky Graveldinger.
An interesting sidebar to the Paladin story concerns a 1950s rodeo performer named Victor LaCosta who dressed in black, called himself Paladin and handed out cards saying "Have Gun Will Travel." He successfully sued CBS for trademark infringement and won. It was later overturned. He continued to pursue legal options and was finally awarded three million dollars. Unfortunately, he died at the age of 83 before he could collect.
Like this story? Try: Who is Frank "Pistol Pete" Eaton?