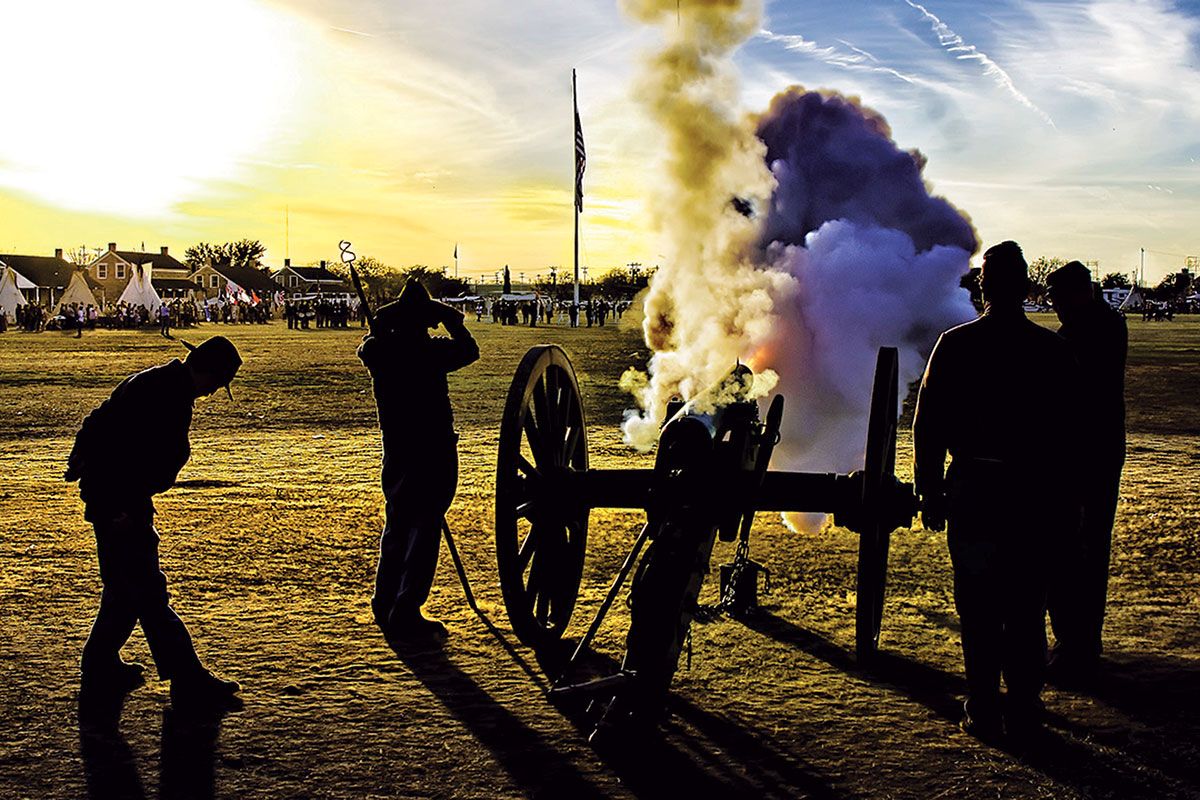 If you like history, need to get started on Christmas shopping, and enjoy entertainment and good food, then the 38th annual Christmas at Old Fort Concho, December 6th-8th should definitely be on your radar.
One of the best-preserved frontier forts west of the Mississippi puts on a holiday show within 20 historic buildings over 40 acres. Cannon roar on the hour; sixty merchants, vendors, and sutlers (period traders) offer unique shopping opportunities; several entertainment areas present traditional, gospel, and modern holiday music and dance; and a wide range of soldiers, trappers, scouts, Texas Rangers, mountain men, and cowboys with camps, weapons displays, wagons, tips, campfires, and events make the Parade Ground a living history show that makes you wish you paid more attention in that high school history class. You can even watch 1800s-style baseball on the Parade Ground.
A half-dozen food trucks and drink stands with a picnic area will keep you fed and allow a restful interlude.
Several period bands and a Native American dancing group perform throughout the weekend. In addition to the many merchants, a Children's Art Contest and Gingerbread and Decorated Cookie Contest will amaze you. Saturday morning's Pancakes with Santa Breakfast and the Sunday morning Cowboy Breakfast and Church Service serve hundreds. If you can't attend the breakfast with Santa, drop by the Santa House where he and Mrs. Claus entertain children in a decorated fantasy setting.
General admission ranges from $3 to $7 and weekend passes are available. For more information and to purchase tickets for Christmas at Old Fort Concho, call (325) 481-2646 or visit fortconcho.com.
Sponsored