For 70 years, stories about legendary fur trappers have been editorial mainstays, but on the cover, they're a rare gift to readers.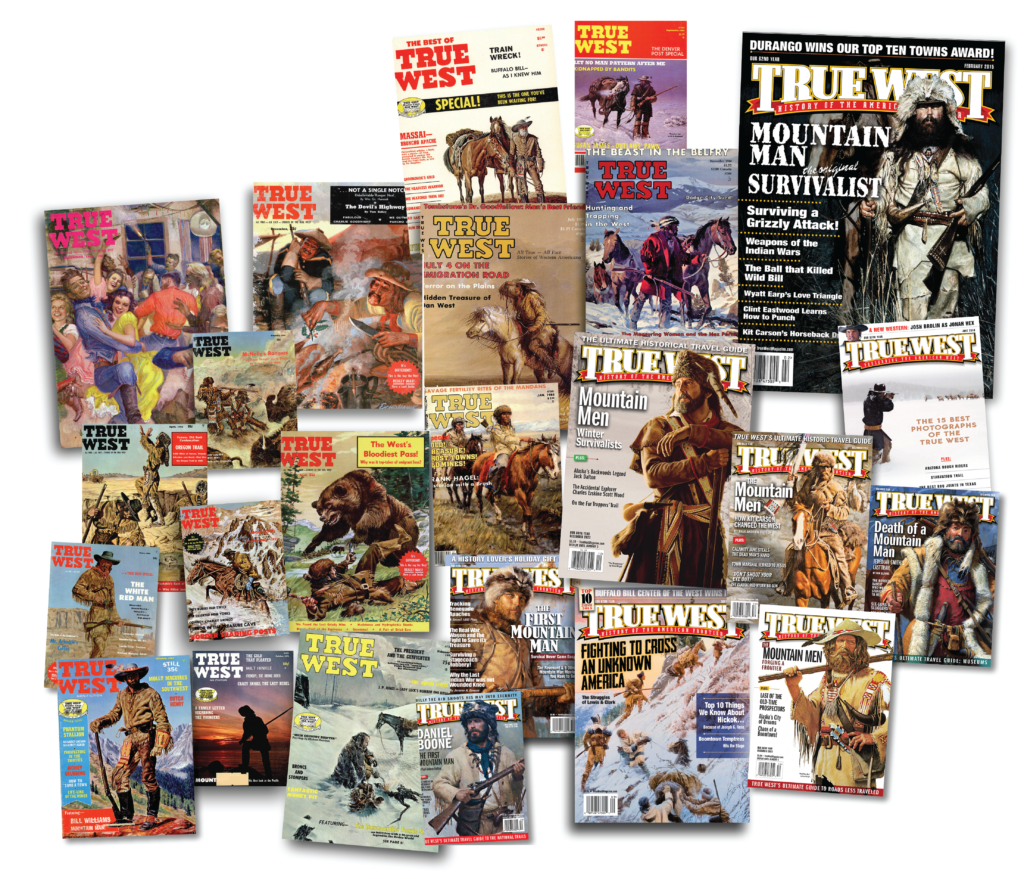 Since 1953, True West has been present on American newsstands. Every December, the history magazine has also been a popular holiday "present." Founding publisher Joe Small experimented with a few Christmas issues in the first two decades, but over time, Small left the holiday covers to his competitors and concentrated on winter adventure stories, including hair-raising tales of fur trappers.
The first mountain man cover was in February 1962, but the first named fur trapper, Bill Williams, didn't make  his debut on TW until October 1969.
And what of the legendary grizzly bear? Clay McGaughy's painting of a mother bear protecting her cub from a mountain man on the cover of the April 1960 issue is the only one in 70 years.
We expected to find more mountain man covers in the 1970s and 1980s, especially with the popularity of the films Man in the Wilderness, Jeremiah Johnson and The Mountain Men, but during those 20 years, trappers only appeared on the cover eight times. On one of our all-time favorite covers is The Wayfinder (opposite page, top left), a painting by Joe Grandee (Special Issue, January 1977).
From August 1987 to June 2010, the mountain man disappeared from the covers of TW, reappearing in July 2010. 
Gordon Snidow's classic painting of a fur trapper on the February 2015 cover ushered in the greatest era of mountain man covers in TW's history. Since 2019, the legendary men of the Western wilderness—and Western artists—have helped make our December issues some of the best sellers—and presents—of the year.