An historic Lone Star State town shines amid big-city lights.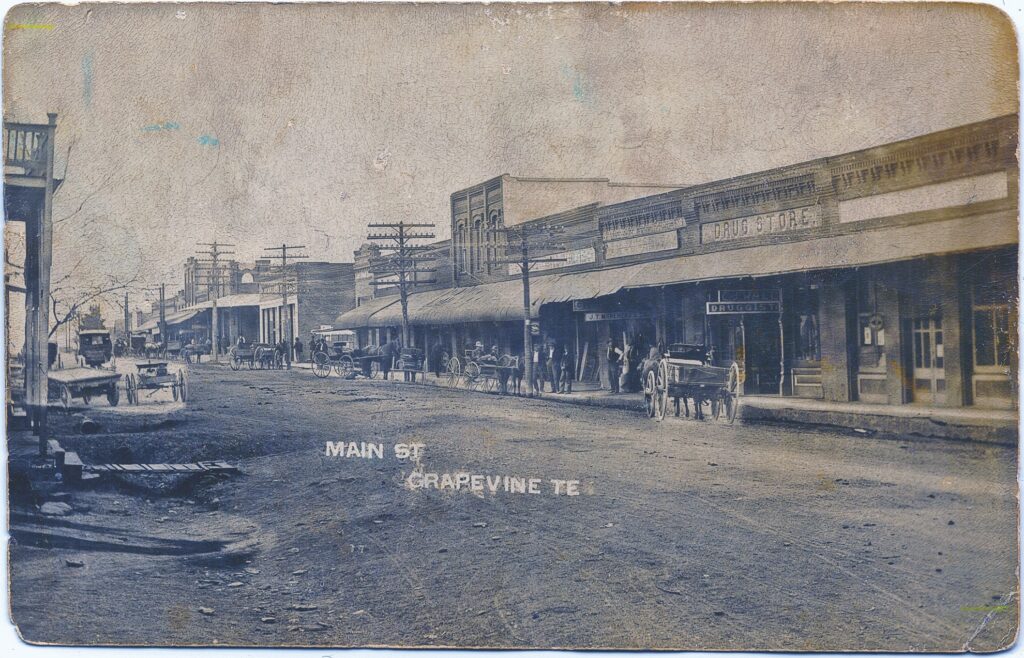 Any traveler who's changed planes at Dallas-Fort Worth International Airport has been to Grapevine, Texas.
DFW's five massive terminals are within the city of Grapevine. But only a fraction of those millions of airline passengers ever make it to see Grapevine's historic district and its many attractions.
That's a shame, especially since a commuter train connects Terminal B with Grapevine Main Station, designed to resemble a grand 19th-century depot. It includes Harvest Hall, with seven dining options, and a 150-foot observation tower. Peace Circle on the plaza features bronze statues of Sam Houston and 10 Indian chiefs who negotiated a peace treaty in 1843.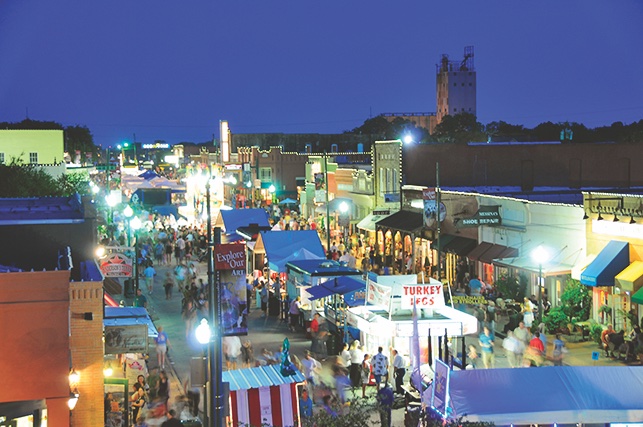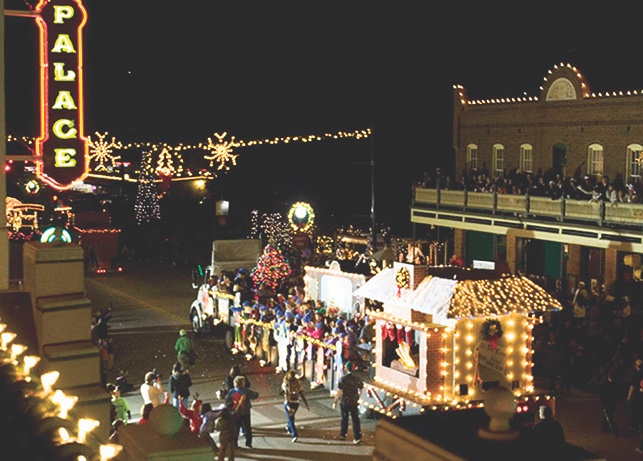 Main Street Station is across the tracks from the home depot for the Grapevine Vintage Railroad. The heritage train operates out of an 1888 depot of the St. Louis Southwestern Railway, commonly known as the Cotton Belt Route.
The Vintage Railroad, with restored 1920s coaches, runs weekends to the Fort Worth Stockyards, where a daily cattle drive is staged. A Short Line run of 30 minutes is suited for families with young children.
There's no shortage of top-notch lodging in Grapevine. That includes the elegant Hotel Vin, Great Wolf Lodge and the Gaylord Texan Resort with its massive atrium.
Grapevine, a city of 50,000, touts its historic roots. In 1844, the first settlers planted grapevines on the Texas prairie. The Torian Cabin, built a year later in the nearby town of Lonesome Dove, was restored and moved to Grapevine's Main Street in 1976.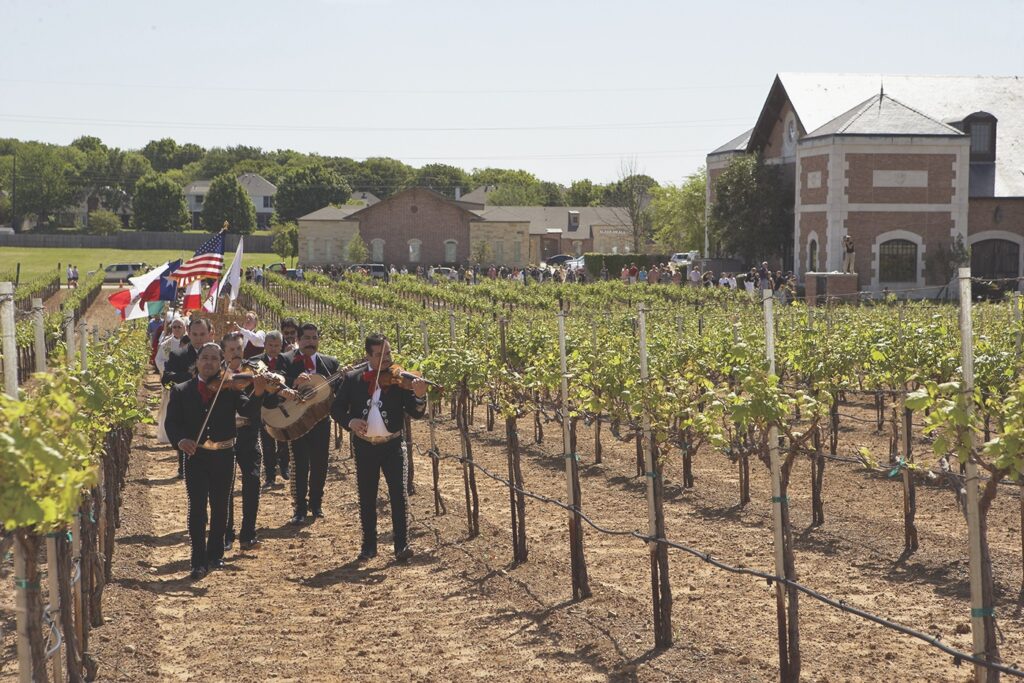 Naturally, Grapevine and wine go together. An Urban Wine Trail includes seven tasting rooms.
A self-guided walking tour on Main Street takes visitors to spots in Grapevine's National Register Historic District with a row of buildings built around 1900. The walkable district has plenty of shops, galleries and restaurants with outdoor dining. Try Tolbert's for its Texas red chili and Willhoite's, which serves a buffet and burgers in a 1914 building that formerly was a dry goods store and garage. Both have live music. 
Another key attraction is Nash Farm, the oldest farmstead in North Texas, said Elizabeth Schrack, Grapevine Convention & Visitors Bureau spokeswoman.
"You can see what life was like on the Grape Vine Prairie," she said.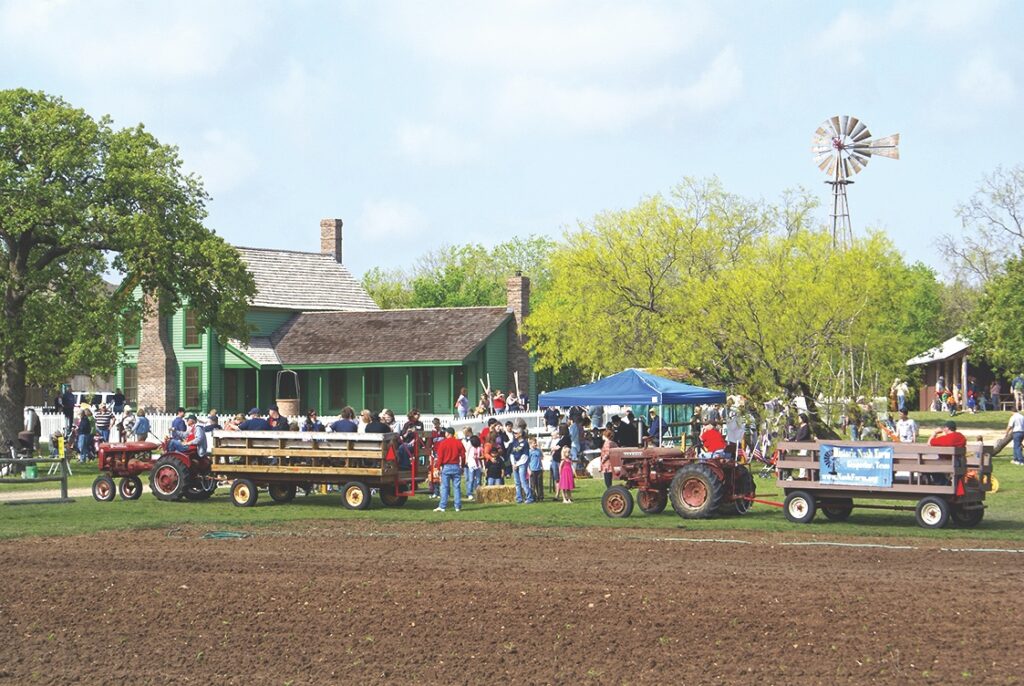 In 1859, Thomas Jefferson Nash bought 110 acres of farmland on the Grape Vine Prairie and built a farmhouse a decade later. He and his wife, Elizabeth, raised six children on the farm. Their home was restored in 2008 on a 5.2-acre site with a barn and the family cemetery. 
Nash Farm hosts seasonal special events, a pumpkin patch, pony rides and interpretive programs to connect visitors to Grapevine's agricultural past. 
"It's a really nice ambiance here," Shrack said. "We're vintage Texas. We celebrate history."
A few folks in Grapevine remember a robbery of the Grapevine Home Bank on December 30, 1932. Two gunmen, said to be associates of Bonnie Parker and Clyde Barrow, stole $2,850 and locked six bank workers and customers in the vault. They were quickly apprehended.
That Main Street bank building is now Bermuda Gold & Silver Fine Jewelry, and the proprietor has news clippings of the infamous bank robbery.
History buffs won't want to miss the Settlement to City Museums. A plaza includes two 19th century pioneer homes, a schoolhouse and the Grapevine Cotton Ginner's Museum.
And for pure entertainment, visitors should take time to see the 127-foot Grapevine Glockenspiel Clock Tower. It features two nine-foot animated cowboys—Nat and Willie. They emerge from the clock tower 75 feet above the plaza for a simulated shoot out as they argue over robbing a train.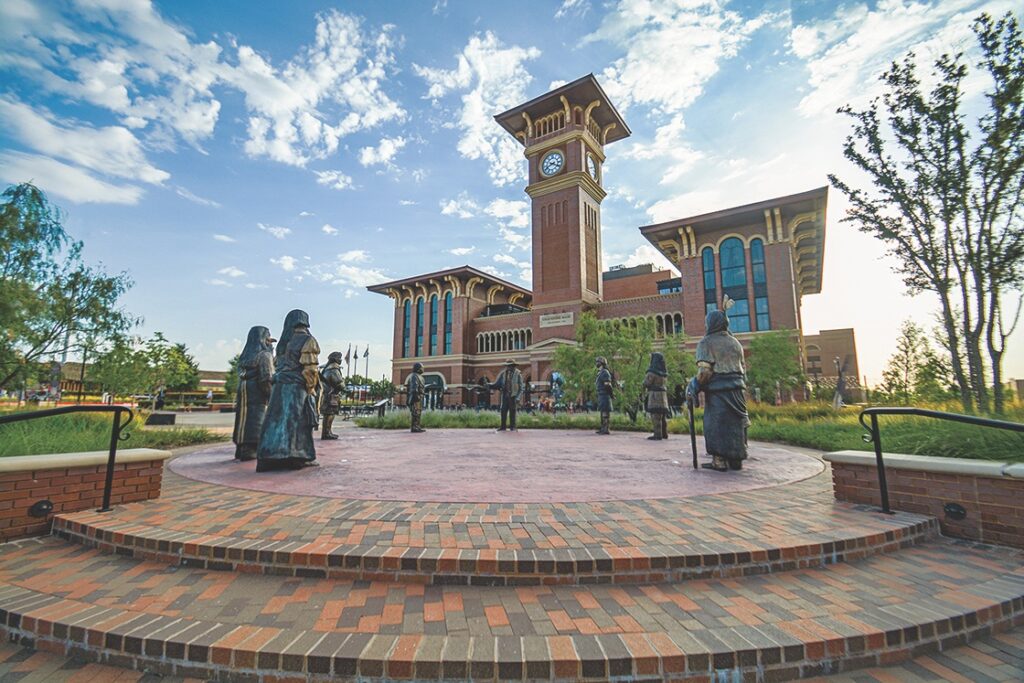 Where History Meets the Highway
First Stop
Grapevine Convention & Visitors Bureau, 636 S. Main Street.
grapevinetexasusa.com
Riding that Train
Grapevine Vintage Railroad offers trips on weekends to the Fort Worth Stockyards or a 30-minute Short Line excursion that's just right for families with young children. 
gvrr.com
Straight From the Vine
One simply must taste the wine in Grapevine, Texas. There are seven tasting rooms on this Urban Wine Trail, including the Messina Hof Winery in the Wallis Hotel.
messinahof.com
Get a Beer Here
Hop & Sting Brewing Co. features a taproom with outdoor seating. Sample these beers: Aluminum Cowboy, Northeast Texas IPA and Miracle Blood Orange Wheat. If you're hungry, get some barbecue from the acclaimed Vaqueros Texas Bar-B-Q food truck that posts up here.
hopandsting.com
Original Texas Bowl of Red
Try a bowl of Frank X. Tolbert's World Famous Chili. He's the guy who founded the Terlingua Championship Chili Cook-Off in 1967 and wrote a definitive book on chili—A Bowl of Red.
tolbertsrestaurant.com