Trinidad, Colorado, won't let go of this 115-year-old gem.
Nobody's still around to remember the "glory days"—John Philip Sousa, Sitting Bull and traveling vaudeville acts appearing on stage—but there's still plenty of folks in Trinidad, Colorado, who remember something just as glorious.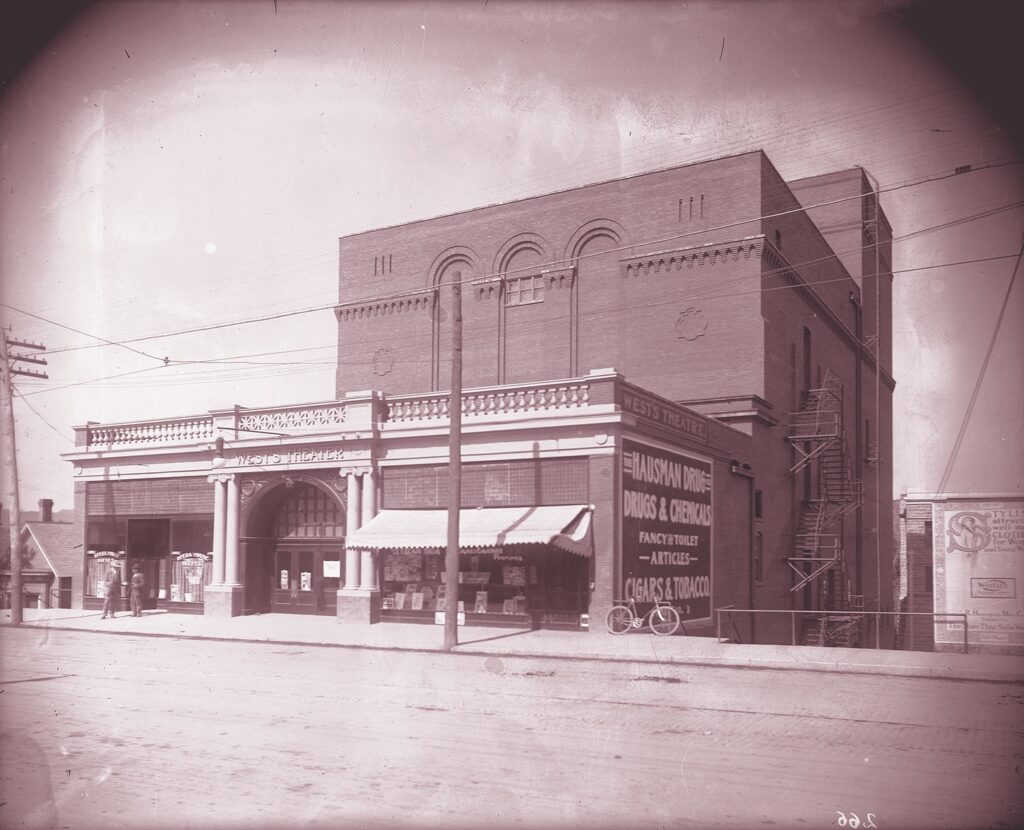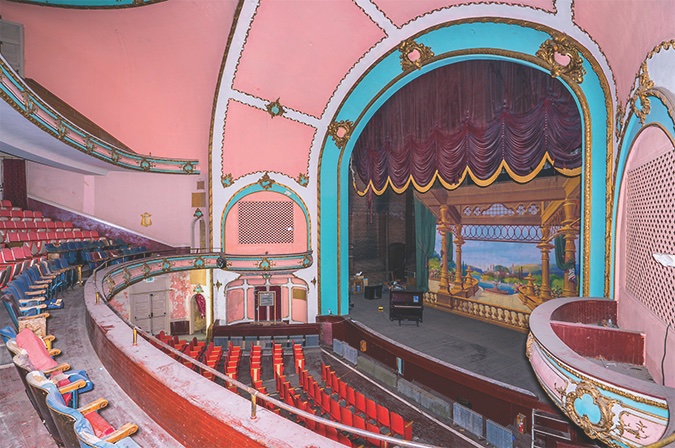 So when seats at the 1908 Fox West Theatre were offered for sale as a fundraiser to restore the ole girl, plenty jumped at it. Like Councilwoman Karen Griego, who bought two seats for $500 so she and her husband could always return to the place they'd smooched as high school sweethearts.
That doesn't explain why the City of Trinidad decided to buy the theater in 2018 that had been "modernized" and then abandoned, but it didn't hurt.
"We've heard lots of stories about first kisses in the balcony," reports City Manager Steve Ruger, who said the real reason was because "we recognized this as a tremendous asset for our community."
The Fox West has always been a major landmark in Trinidad—one of its tallest buildings; the only second-story balcony in the whole area; and seating for 650. Originally, the theater was flanked by a saloon on one side and a drug store on the other. "Modernization" converted it from a performing stage to a movie house in 1929. Somewhere along the way, its glorious arched entrance and "storefront" windows were covered up and the interior was painted in a style that can only be charitably called "garish." (Ruger says the pink paint that dominates was the "cheapest surplus government paint" of its day.)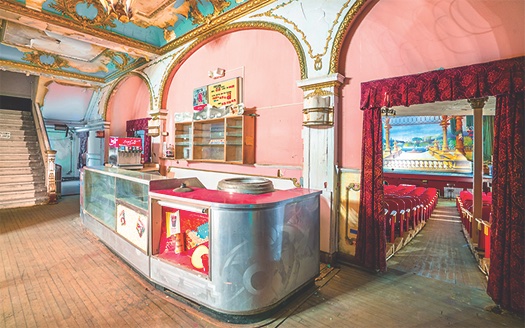 "We're not the most affluent area," Ruger acknowledges, "but we see ourselves as an outdoor tourist destination, and art, culture and history are a big part of that."
The State of Colorado and major benefactors elsewhere obviously agree, as the Fox West has generated $7 million so far in grants—another $20 million is still needed. Historical funds from state agencies and from local groups like Urban Neighborhoods got the ball rolling, along with money from the Boettcher Foundation of Denver.
First up to reuse the building are a tea shop on one end—most of the teas are made from local herbs and plants—and a wine bar on the other. There's now a rooftop terrace with great views of the mountains. The city has just received a grant to upgrade the building's infrastructure, and the town's notable A.R. Mitchell Museum recently hosted a show of artifacts and documents discovered inside the 115-year-old building.
"We're seeing a lot of interest, and we hope this will become a regional venue," Ruger says.
So, Southern Colorado, get ready! Little Trinidad—about 8,300 residents—is about to make its mark again. Just as it did when Bat Masterson was town marshal in 1882 and when Ina Eloise Young became the nation's first female sports editor in the early 1900s.