Morphy's acquires Brian Lebel's Auction while Vogt Auctions gavels off a writer's collection.

 
All Images Courtesy Morphy's Lebel Auctions Unless Otherwise Noted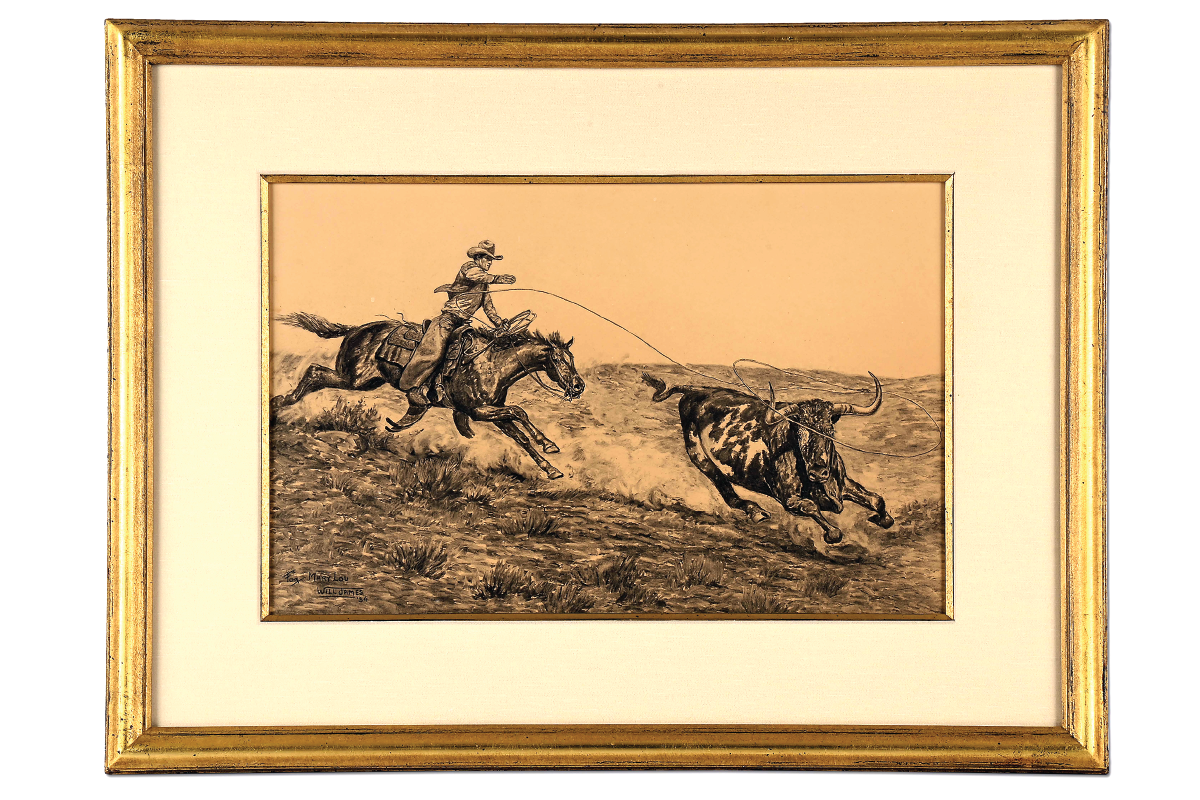 Since 1989, Brian Lebel's auctions have specialized in artifacts from the American West: art; firearms; spurs and horse gear; clothing and accessories; photographs; documents; furniture and more.  This past spring, Lebel's Old West Events, which operates the auctions, combined forces with Dan Morphy's Auctions. With the merger, Morphy Auctions owns Lebel's auctions and shows, while Brian Lebel and his wife, Melissa McCracken, will continue to manage many of the operations.
The merger between the two companies will continue Lebel's emphasis upon the West, as was demonstrated at the latest Lebel Old West Show and Auction, held in Santa Fe June 23-25. The top earner at the auction was a Bohlin saddle with elaborately tooled leather and silver mounts showing Western scenes. It sold for $50,820. A pair of G.S. Garcia silver-inlaid "rattlesnake" spurs and a nicely decorated hand-braided horsehair bridle made in the Yuma Territorial Prison each sold for $27,830.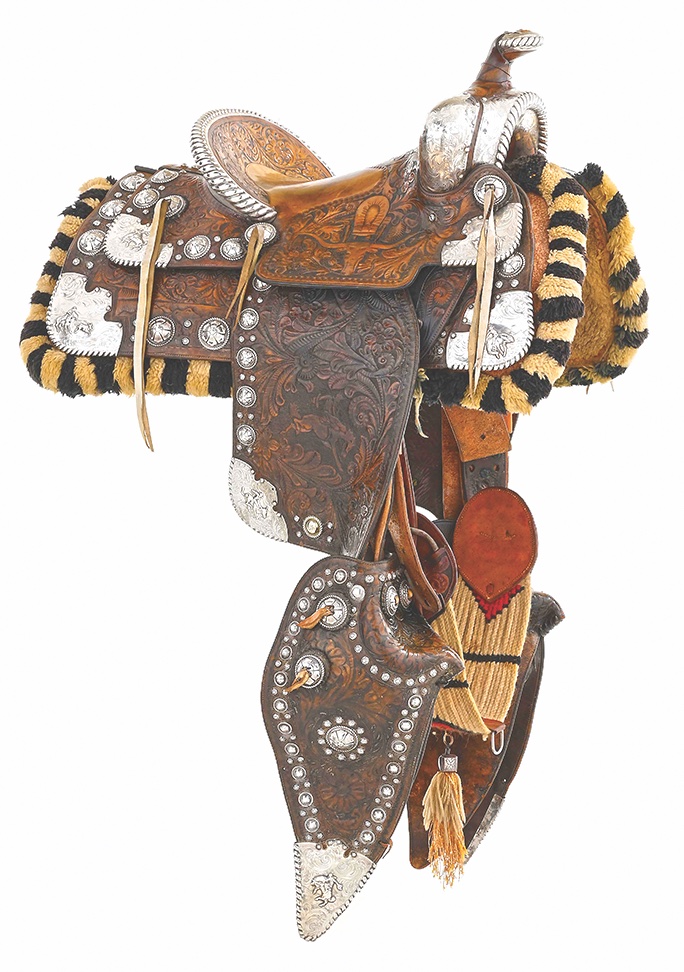 A pair of Tony Lama "El Rey" custom-made boots from 1966, with silver heel and toe caps and rubies, sapphires and diamonds set in the leather, went for $24,200. Among the American Indian artifacts sold, a beaded Cheyenne cradleboard that dated to the 1870s went for $22,900. 
As in the past, the Lebel auction featured memorabilia associated with those people who have made the Old West legendary. Among the fine art sold at the auction was a signed Will James drawing of a cowboy roping a longhorn, which went for $36,300. A final bid of $5,808 for a doorknob, hinges and a key fob from Buffalo Bill's Irma Hotel in Cody, Wyoming, was testimony to Cody's ongoing popularity. Among the documents sold at the auction was an original Butch Cassidy and the Sundance Kid wanted poster, issued by Pinkerton's and printed in Denver, which sold for $19,965.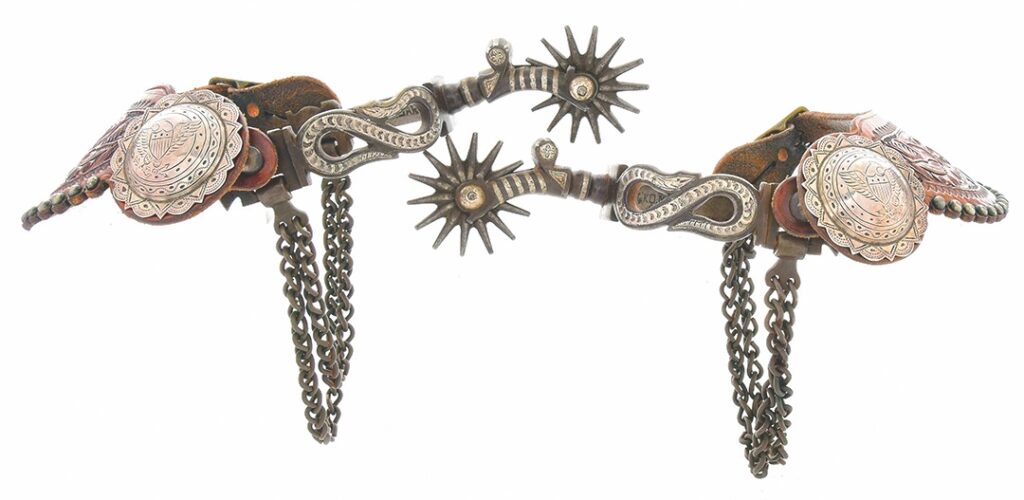 Another Western legend-maker was writer Larry McMurtry. In May, Texas-based Vogt Auction Galleries sold artwork, memorabilia and personal items from McMurtry's estate. Signed first editions of his books brought the highest bids. A leather-bound first edition of Lonesome Dove, signed by McMurtry and the cast of the 1989 television miniseries, brought $36,000. Fifteen of his typewriters, ranging in price from $3,300 to $7,800, were sold at the auction.
Morphy's Lebel Auction and Vogt's Auction demonstrate that there is plenty of diversity of artifacts available for collectors of the West. Bid away!
UPCOMING AUCTIONS
December 6-8, 2023
Firearms & Militaria
Morphy Auctions (Denver, PA)
morphyauctions.com • 717-335-3435
December 8-10, 2023
Premier Firearms Auction #4090
Rock Island Auction Co. (Rock Island, IL)
rockislandauction.com • 309-797-1500
December 11, 2023
Arms & Armor, Civil War & Militaria
Heritage Auctions (Dallas, TX)
ha.com • 307-587-5002