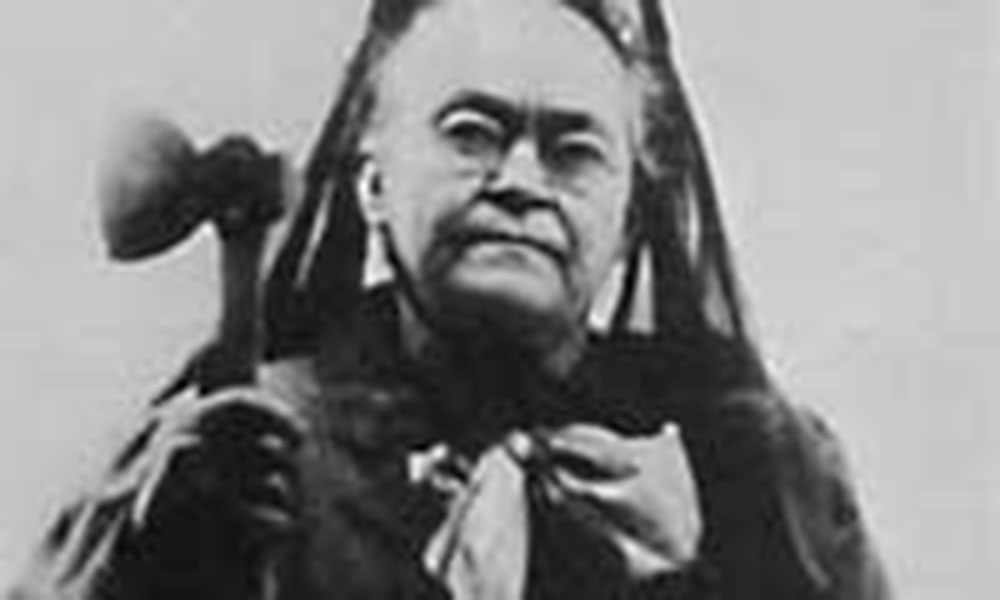 So what motivated Carrie Nation to attack saloons with an axe?  A message from God, delivered on June 5, 1900, according to her autobiography.
"The words, 'Go to Kiowa [KS],' were spoken in a murmuring, musical tone, low and soft, but 'I'll stand by you,' was very clear, positive and emphatic. I was impressed with a great inspiration, the interpretation was very plain, it was this: 'Take something in your hands, and throw at these places in Kiowa and smash them.'"
And she did just that—the first of dozens of such actions over the next decade.