The Rock Island Premier Auction lived up to its reputation for buyers and sellers.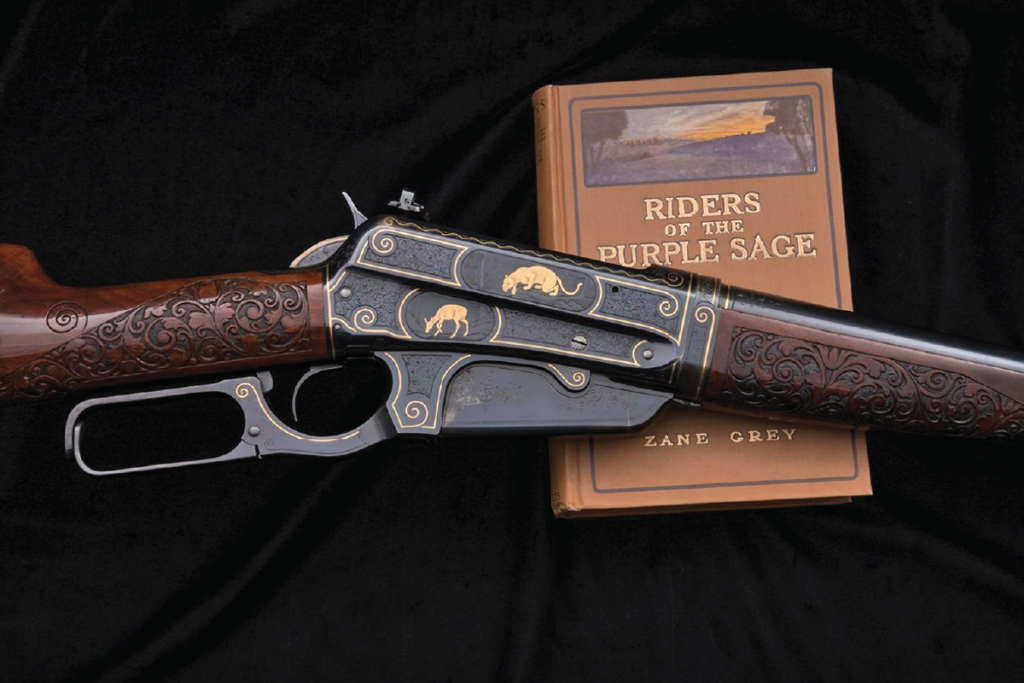 Decorated by Winchester's famed engraver John Ulrich, Zane Grey's Model 1895 rifle is well documented. Grey's name and Ulrich's initials appear on the firearm, along with a deer, bear and mountain lion, all inlaid with gold.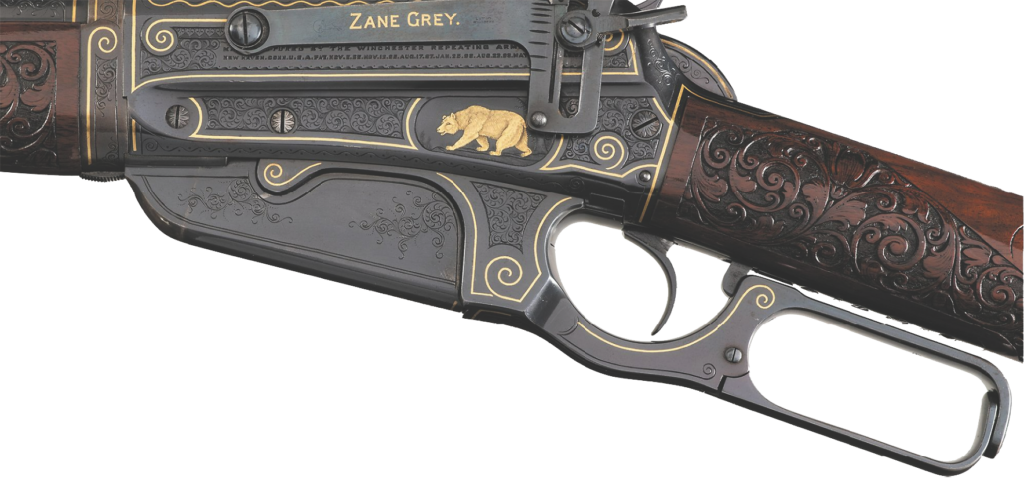 Rock Island firearms auctions are among the largest in the country. The Rock Island May 2023 Premier Auction was no exception, with 2,056 lots offered and total sales of $22 million. With such a large number and variety of firearms on the block, it can be difficult choosing which to highlight for "Collecting the West." Zane Grey's Model 1895 Winchester was an obvious choice, given Grey's pedigree as a Western writer. Accompanied by extensive documentation, the rifle sold for $440,625. Like the Zane Grey rifle, the next choices needed a clear connection to the West. Of the other 2,055 lots, seven best met that criteria. 
The impact of the Civil War on the American West cannot be overstated. Jefferson Davis spent time in the West but is best known for being president of the Confederacy. When he was captured at the end of the war, he was carrying an engraved Beaumont-Adams revolver. That revolver, accompanied by documentation, sold for $470,000. Prior to the war, Captain George A. Williams served the Army in Indian Territory. Following the war, he was presented with a pair of Colt 1861 Navy revolvers. His career was controversial, which may have influenced the revolvers' sale price of $238,500. 
Theodore Roosevelt and Senator Henry Cabot Lodge, Sr. were close friends and members of the Boone and Crockett Club, founded to support conservation through ethical hunting. A Smith and Wesson New Model 3 revolver, reportedly given to Lodge by Roosevelt while hunting in the West, sold for $14,100. John R. Hegeman Jr. was an early Colt collector at the turn of the 19th century. He wore a Colt Single Action Army revolver around his Wyoming ranch and during a guest appearance in Buffalo Bill's Wild West. It sold for $21,150.
Remington over/under derringers, with two barrels, were easily concealed in pockets or purses. They were particularly popular with gamblers and women. A derringer believed to have belonged to a prostitute named Lillie Woods, who plied her trade in the West, sold at the auction for $18,800. 
In 1868, 500 Spencer Model 1865 carbines were sent to Colorado Territory.  Three years later Buffalo Bill led the millionaire Jerome brothers on a buffalo hunt on the plains near the territory. A Colorado Territory carbine sold for $3,525, while a rifle presented by one Jerome to the other after the buffalo hunt sold for $14,100.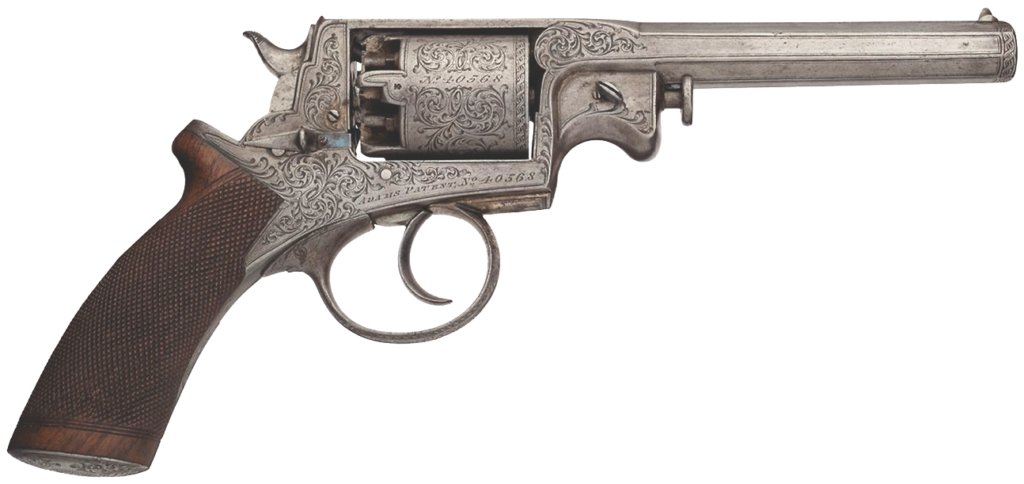 UPCOMING AUCTIONS
September 18-23, 2023
Buffalo Bill Art Show & Sale
Rendezvous Royale (Cody, WY)
rendezvousroyale.org • 307-587-5002
October 3-6, 2023
Sporting & Collector Firearms Auction #1041
Rock Island Auction Co. (Rock Island, IL)
rockislandauction.com • 309-797-1500
October 25, 2023
The Paul Friedrich Collection of Firearms & Gold Rush
Morphy Auctions (Denver, PA)
morphyauctions.com • 866-968-8880