Thomas Minckler's masterpiece, plus a biography of Patton, a Western love story, a guide to guns and a grand collection of Western short stories.
Every year I receive a handful of books that should be considered objects of art as much as they are books. Thomas E. Minckler's Montana: A Paper Trail (Montana Historical Society Press, $85) is one of those tomes. From the endpapers to the final page, Minckler's masterpiece is an entertaining and visual travelogue of Montana history. As Dr. Brian W. Dippie notes in his foreword, "In this sumptuous book, Tom lays his treasures out before our eyes, and provides the context necessary to understand the claim each holds on his attention. When I look at what he has packed in his treasure chest, I find my vision tinged with green." 
Minckler's Montana is organized chronologically and topically, beginning with the Indigenous peoples and the fur trade of the Northern Plains and Rocky Mountain region. The Treasure State author moves the reader deftly through the decades of the 19th century, recounting the story of the region and its evolution into an American territory and statehood. His private collection of rare photographs, maps, ephemeral materials and artwork illustrate Minckler's conclusions about his beloved home state.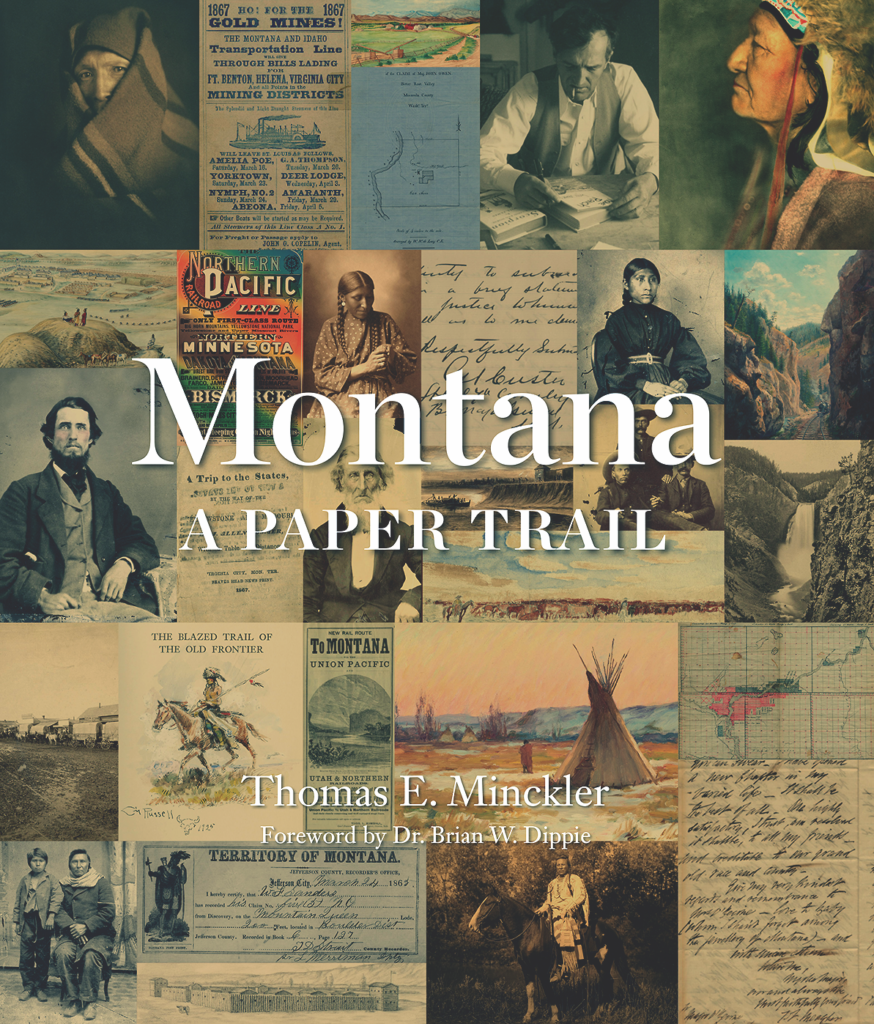 He also shares with us his joy and love of collecting Montana's history and why it has driven him the past five decades. He especially has a passion for letters and diaries and their importance to the historical record and his collection. "There would be quite a different story without the letters and diaries of the men and women who participated in the events that shaped history," he writes in his Epilogue. "I hope this book shows the importance of the paper trails they left to us that reveal the enchanting, magnetic world of the northern Plains called Montana."
While Minckler's tome is hefty, and readers will need a good size table to enjoy reading it, the coffee table-sized book is also a great resource for researchers. Minckler's end notes are extremely useful as are the hundreds of pieces of artwork, material ephemera and photographs from his personal collection. As the author says in his Introduction, "The pieces within the collection, embedded here into a historical narrative, guide the reader on a journey through the 19th century of the northern Plains, the Rocky Mountains and early Montana. It is a trail made of paper."
I personally can't wait for his next treasure trove to be published and shared with the public. In the interim, I plan on returning again and again to enjoy the bonanza that is Montana: A Paper Trail.
—Stuart Rosebrook
Patton on the Border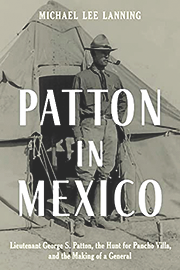 Early in the morning of March 9, 1916, 500 of bandit-revolutionary Pancho Villa's men descended on sleeping Columbus, New Mexico, murdering 20 Americans, losing 80 of their own. On March 15, President Woodrow Wilson's Punitive Expedition led by Gen. John Pershing crossed into Mexico. Second Lieutenant George S. Patton accompanied Pershing as an aide de camp. Patton kept a diary of the action that Pershing relied on in compiling his own account. Thus began a friendship between the two. Michael Lee Lanning's Patton in Mexico: Lieutenant George S. Patton, The Hunt for Pancho Villa, and the Making of a General (Stackpole Books, $31.95) provides insight into a developing military leader and into the success and frustration of an expedition, both important and underrated. 
—Doug Hocking, author of Southwest Train Robberies: Hijacking the Tracks Along the Southern Corridor
A Western Love Story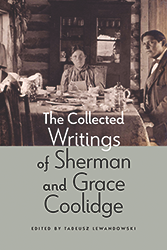 Sherman and Grace Coolidge were a remarkable couple. They were also a couple of extreme con-
tradictions. Editor Tadeusz Lewandowski's The Collected Writings of Sherman and Grace Coolidge (University of Nebraska Press, $75) paints an extraordinary and intimate picture into the lives of these two individuals who, while born on different ends of the earth, found unity and belonging with one another in the Rocky Mountain West. Sherman was born into a family of Northern Arapahos who, in earlier years, had experienced many episodes of extreme violence. Grace Wetherbee was born a New York heiress and later rejected this life to become a missionary at Wyoming's Wind River Reservation. There, Sherman and Grace met and fell in love. They were clearly a power couple of early 20th-century Wyoming. Sherman became a prominent political activist and Episcopal priest, while Grace continued her work with the impoverished Indigenous populations and wrote a popular book.
—Erik J. Wright, assistant editor of The Tombstone Epitaph
Firearms for Collectors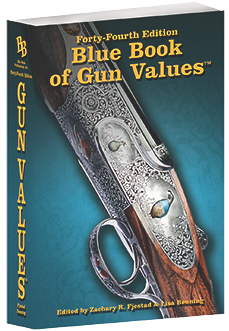 The Forty-Fourth Edition Blue Book of Gun Values (Blue Book Publications, $48) edited by Zachary R. Fjestad and Lisa Beuning presents the most up-to-date guide to modern and vintage firearms to date. This 6-inch by 9-inch, softcover book features 2,528 pages, with over 1,800 manufacturers and trademarks. Along with company history, the work also contains other gun identification information like serialization, proof marks and various details for nearly 35,000 individual gun models. Blue Book has been updated to give the values and particulars on the well-known manufacturers, like Browning, Colt, Glock, H&K, Remington, Ruger, Shiloh, Smith & Wesson and Winchester, along with covering little known companies.  Also listed are many defunct historic firms, including Hopkins & Allen, Merwin, Hulbert & Co. and others. Of added interest to gun collectors is the listed NRA Condition Standards, complete with 63 pages of full- color examples of various gradings. 
—Phil Spangenberger, True West's Firearms Editor
A Western Extravaganza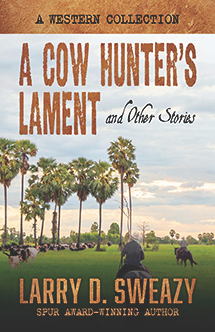 A Cow Hunter's Lament and Other Stories (Five Star, $26.95) by Larry D. Sweazy is a gift that keeps giving. The author's short story collection takes readers from San Francisco to Florida and everywhere in between from the mid-19th to early 20th century. Each tale, so different from one another, is told with Sweazy's attention to detail. Each character's anger, fear and confusion gut-punches readers. Along with the characters, readers feel the biting cold, sting of ocean spray on their faces, harshness of the desert. Hard to put down, Cow Hunter's Lament is a true treasure and deserves to be read and reread. Well-drawn characters and superb storytelling entertain and teach as well. Stories range from Texas Rangers to Florida cattle ranching to American Indians to displaced Civil War Southerners. It's a rousing collection of true Western lore. 
—Melody Groves, author of Before Billy the Kid: The Boy Behind the Legendary Outlaw
Building Your Western Library
A Georgia Author Shares Five Essentials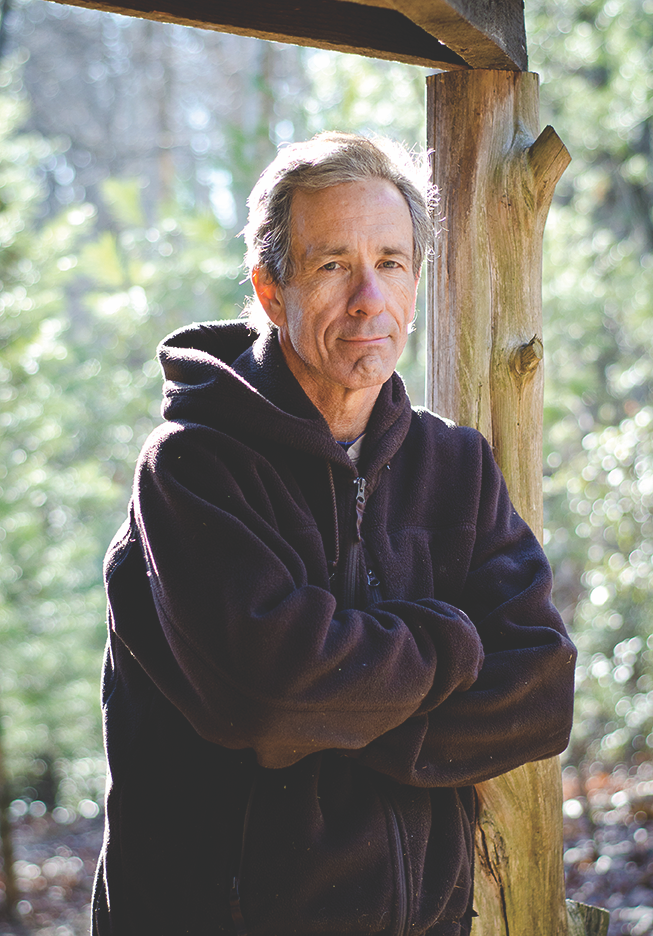 Mark Warren has taught American Indian survival skills and nature classes for half a century. He is the author of A Last Serenade for Billy Bonney and the trilogy, Wyatt Earp, an American Odyssey, both of which have garnered praise for mining the authentic personalities of his subjects. Warren's diligent research and character interpretations have earned his novels a place on the bookshelves of serious students of history. Here are five nonfiction books he recommends: 
Wyatt Earp: The Life Behind the Legend by Casey Tefertiller (Wiley): Here is the starting point for anyone seeking a balanced account of the controversial lawman. 
A Wyatt Earp Anthology by Roy B. Young, Gary L. Roberts, Casey Tefertiller (North Texas University Press): This mountain of a book is loaded with revelations from a variety of devoted researchers.
Ride the Devil's Herd: Wyatt Earp's Epic Battle Against the West's Biggest Outlaw Gang by John Boessenecker (Hanover Square): This account of Earp's "vendetta ride" against the criminal "cow-boys" covers what is arguably the defining core of Earp's character.  
The West of Billy the Kid by Frederick Nolan (University of Oklahoma Press): Nolan, working from England, chronicled one of the most complex bloodbaths in Western history—the Lincoln County War. Many consider his book to be the Bible on Billy the Kid. 
Billy the Kid: El Bandido Simpático by James B. Mills (North Texas University Press): The debate about the character of the Kid has taken readers from despising a cold-blooded killer to empathizing with a young orphan struggling to survive a hostile land. Mills brings us the Hispanic perspective to place upon those scales. 
Rough Drafts
Win Blevins: Storyteller (October 21, 1938-July 2, 2023)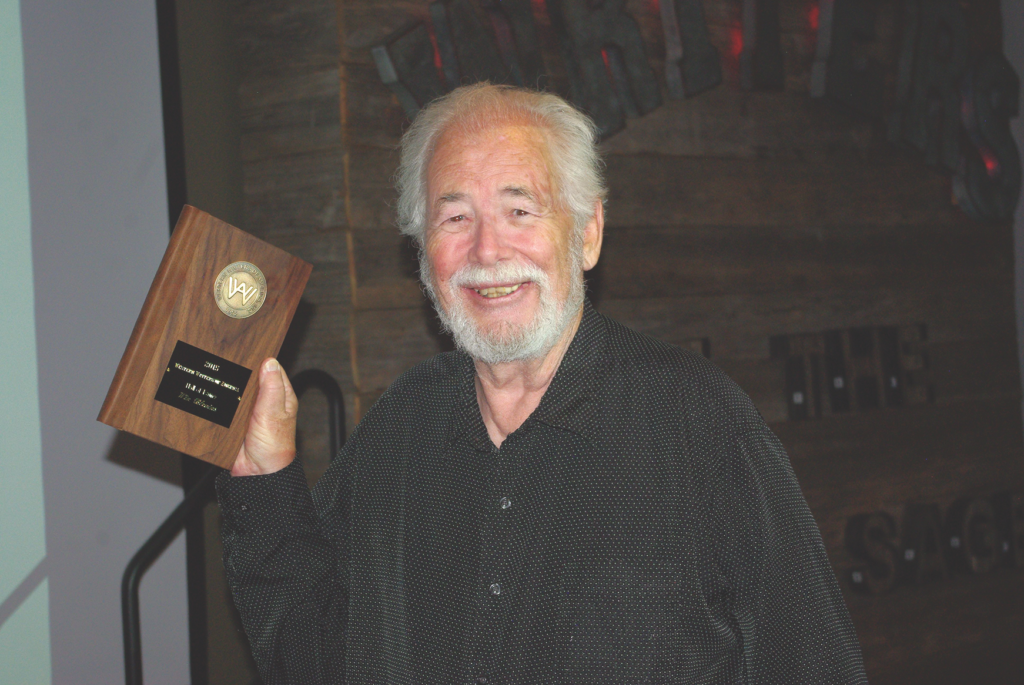 Win Blevins, the award-winning author, best known for his fiction and nonfiction books on Western lore and American Indian leaders, lifestyle and spirituality, died on July 2, 2023, at the age of 84, after suffering two strokes.
In 2015, Blevins received the Western Writers of America's Owen Wister Award for lifetime contributions to Western literature and was inducted into the Western Writers Hall of Fame.
Blevins published his first novel in 1973. That book, Give Your Heart to the Hawks: A Tribute to the Mountain Man, is still in print 50 years later and recently returned to the New York Times best-seller list.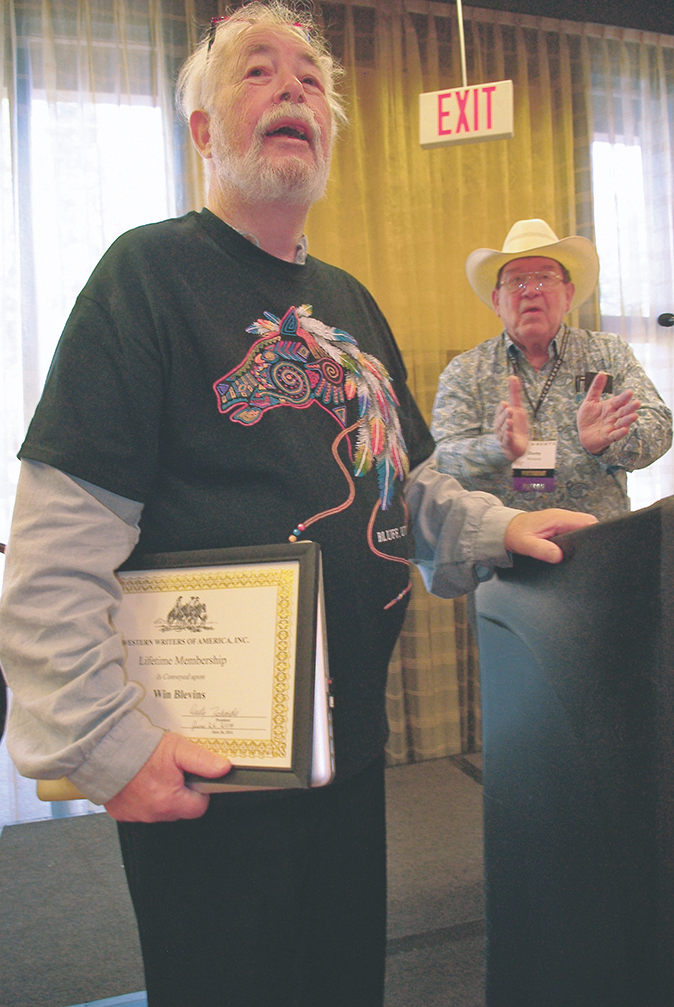 Over his long career Blevins wrote nearly 40 books, among them Stone Song: A Novel of The Life of Crazy Horse, which was nominated for a Pulitzer Prize. Others included the historical fiction Rendezvous Series, set in the West's most spectacular landscapes. Blevins's wife, novelist Meredith Blevins, coauthored several of his later books. He was also the author of a dozen successful screenplays.
Born in Little Rock, Arkansas, Blevins was an honors graduate of Columbia University, where he earned a master's degree, and the Music Conservatory of the University of Southern California. He began his writing career as a music and drama critic for
the Los Angeles Times and became the principal entertainment editor for the
Los Angeles Herald Examiner. 
He also served as the Gaylord Family Visiting Professor of Professional Writing at the University of Oklahoma. For 15 years he was a book editor for Macmillan Publishing and TOR/Forge Books.
Blevins died in Scottsdale, Arizona. He is survived by his beloved wife Meredith Blevins. He leaves four children, Pam Blevins Hinkle, Adam Blevins, Ethan Blevins, Allegra Lynch, and eight grandchildren: Ruth, Aletha, Henry, Peter, Holly, Ben, Caleb and Sienna. His family plans a private celebration of his life. 
—Stuart Rosebrook and Meredith Blevins