Collectors and sellers were both winners at two recent Bonhams auctions.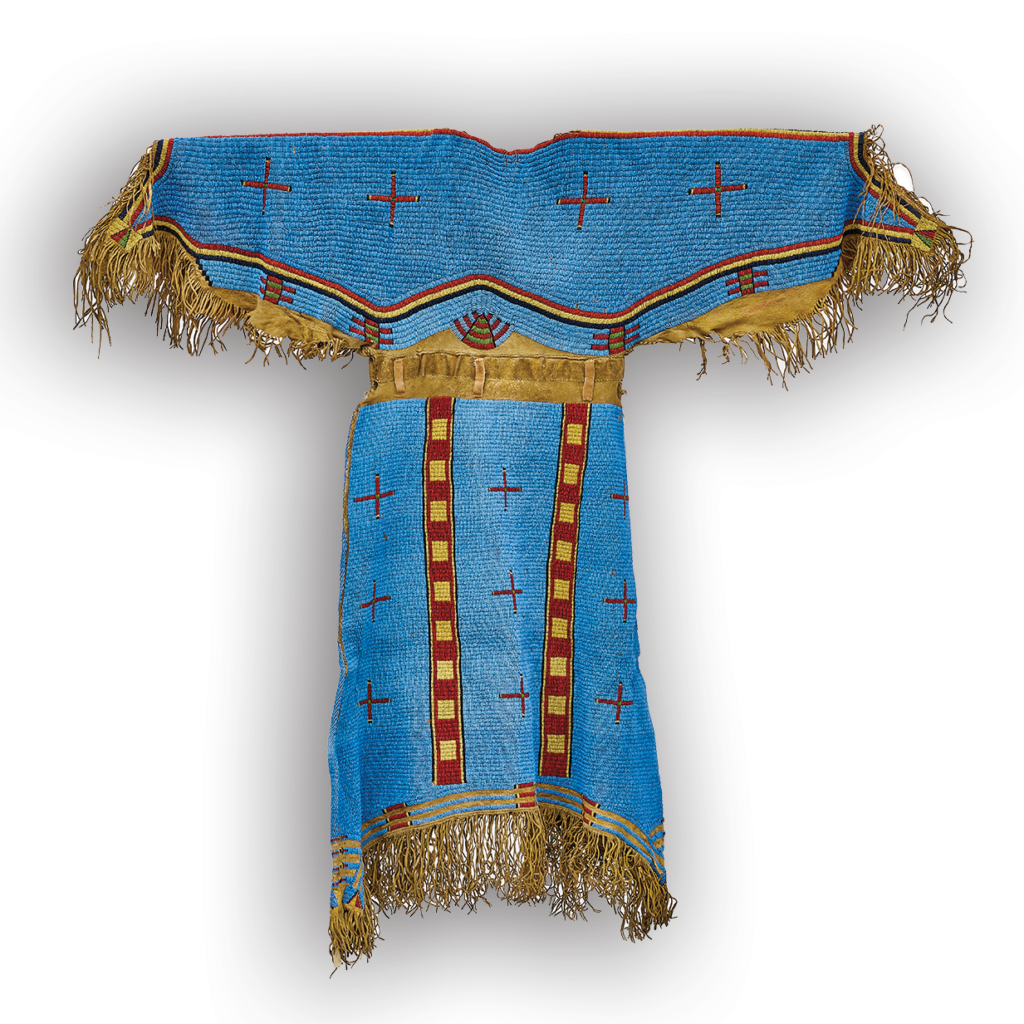 Creations by American Indians, past and present, figured greatly in two Bonhams auctions this past fall. On August 31, Bonhams had its Modern Native American Art sale with works by Fritz Scholder and other contemporary American Indian artists. Then on October 26 and 27, the company sold over 500 artifacts from the Robinson collection.
For collectors of American Indian artifacts, the sale of the Robinson collection was the most significant of the two auctions.  Roy H. Robinson traveled from the Great Lakes to the Pacific Northwest during the 1920s and 1930s, compiling a collection that reflected American Indian artistry and craftsmanship. He was a connoisseur, and his practiced eye can be seen in the selections he made during that time. 
Indian sketchbooks rarely come up at auction and the prices realized on four books at the Robinson sale reflected that. Created by Cheyenne and Kiowa prisoners at Fort Marion in the 1870s, the sketchbooks are important for their historical significance, their provenance and their artistic quality. The top seller at the auction had colorful drawings of life before and during imprisonment at the fort. It sold for $353,175. The three other sketchbooks sold for $138,375, $138,575 and $277,575.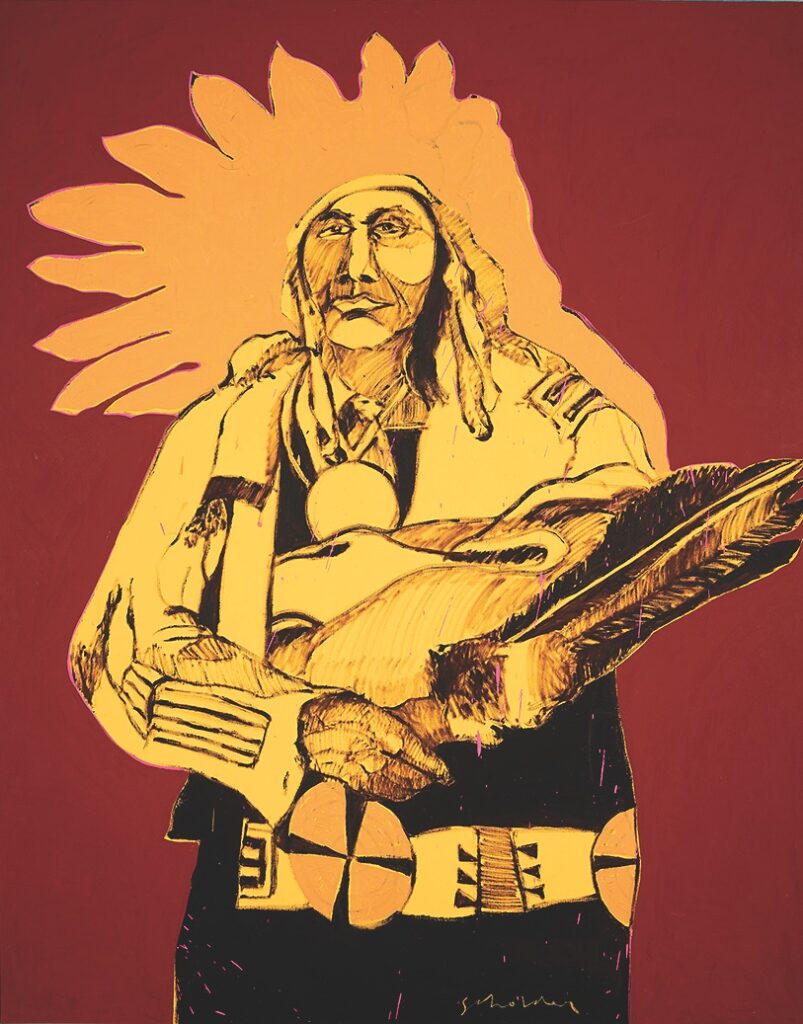 Other artifacts in the collection ranged from clothing, blankets and everyday artifacts to weapons and jewelry. Like the sketchbooks, items reflecting an artistic hand sold for higher prices. Collector's notes from Robinson, establishing strong provenance, also added to the value of many of the artifacts. A fully beaded woman's dress, worn by the Lakota wife of John Y. Nelson, a scout and Buffalo Bill's friend, was expected to bring up to $120,000 but brought $214,575. A Crow shield, estimated to bring up to $12,000, brought $44,475. An early Navajo child's serape sold for $176,776, nearly triple its estimated value, and a silver Navajo concha belt, at $28,050, sold for five times its estimate. 
Bonhams' Modern Native American Art auction featured several Fritz Scholder pieces, including Dartmouth Portrait #8, executed while he was artist-in-residence there in 1973. It sold for $378,375. The auction also included jewelry, pots and paintings by other contemporary American Indian artists like Kevin Red Star.
The high prices of many of the materials sold at the two auctions, particularly those in the Robinson collection, not only reflect a growing demand, but set standards that will apply to future sales of American Indian art and artifacts.
Upcoming Auctions
March 15, 2023
Arms & Accessories Day Firearms Auction #2071
Rock Island Auctions (Rock Island, IL)
RockIslandAuctions.com • 800-238-8022
March 15-18, 2023
Collectible Firearms & Militaria
Morphy Auctions (Denver, PA)
MorphyAuctions.com • 877-968-8880
April 8-9, 2023
Western Fine Art Auction
Scottsdale Art Auction (Scottsdale, AZ)
ScottsdaleArtAuction.com • 480-945-0225
All Images Courtesy Bonhams.